Advertisement

The western countries are closely monitoring the Chinese moves in bringing many poor countries to the debt trap in spite of concerns raised by them and exploiting the bad economic conditions of these countries to the advantage of China …. Writes Rifan Ahmed Khan
China looks for bringing the resources the country needs closer through Belt and Road Initiative but she increasingly feels the political, financial and security threats emerging from the initiative. China's plan to ease the energy  hassles through China Pakistan Economic Corridor (CPEC), a part of BRI  as the direct route will help to bypass Malacca Straight and also procure crude oil from Iran and other Gulf countries. A sceptical scenario is now emerging as China will ever be able to construct CPEC projects and later maintain them without troubles.  CPEC consists of various projects like railway and road infrastructure, power plants, Special Economic Zones, sea ports and small cities at the cost of $62 billion. Beijing has gone ahead with implementing some of the projects, she is increasingly worried about the most important ones including the Gwadar seaport, roads and railway lines passing through the restive provinces of Baluchistan and Khyber Pakhtunkhwa. The voices of opposition have started coming from the Sindh, the richest province of Pakistan.
Out of fear that the CPEC would strip the Baluchistan of its resources and its people without getting anything in return the Baluchistan Liberation Army has continued its attacks on not just on CPEC projects but also on Chinese nationals as well. The rebel group had attacked the Chinese Consulate in Karachi in 2018 killing four Chinese nationals. In 2019, five people lost their lives in terror attack targeting the Pearl Continental hotel in Gwadar where China plans to build a port which is too important for China in every aspect.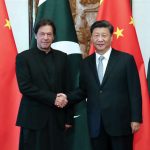 CPEC, a flagship project of Chinese project passes through Pakistan Administrated Kashmir and links China's restive Xinjiang region with Pakistan's equally restive Balochistan province. These developments have triggered concerns in China that the dream project may possibly get sabotaged by subversive forces backed by locals in restive provinces. Global Times, run by Communist Party of China called the situation alarming. The protests by several Baluch, Pakhtun and Sindhi groups in various global cities certainly caused embarrassment and tarnished the image of not only Pakistan but also China sponsored CPEC projects. These protesters called the CPEC projects barbaric and exploitive. They criticised these projects are not economic projects but rather a matter of life and death for them. China has also fear that such demonstrations will impact her projects in other parts of the world like Africa where local people have expressed their resentment.
Prime Minister Imran Khan spent considerable time on CPEC with Chinese President and PM during his meeting in October 2019 is reflective of the serious nature of problems involved in implementation. China has also developed anxiety due to financial implications over the US or International Monetary Fund raising the transparency  issue of funding by China and Pakistan sharing the funding details of CPEC with IMF. China is well aware that the entire CPEC plan will collapse if IMF reveals the discrepancies in the loan arrangement made by Pakistan with China. China wanted to ensure that the terms and conditions of funding information are kept hidden from the international scrutiny. However, to the bad luck of China, the cash strapped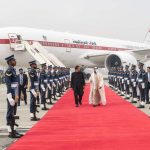 Pakistan has shared under pressure from IMF financial details of CPEC with the international agency as she is desperate to  bag a bail out package. It is not music to the ears of leadership in China, as the disclosure to the international agency  will expose suspicious and dreadful contractual conditions China has imposed on Pakistan at the time of agreeing to join the BRI. The odds in meeting the conditions imposed by the IMF on Pakistan for $6 billion bailout and reviving CPEC projects at the same time. PM Imran Khan's appeal to USA for extending help in taking out of IMF grey list only reconfirms the gravity and magnitude of CPEC implementation hurdles.
The western countries are closely monitoring the Chinese moves in bringing many poor countries to the debt trap in spite of concerns raised by them and exploiting the bad economic conditions of these countries to the advantage of China. The western countries have been persistently warning the poor countries over Chinese policy of `debt for sovereignty'  deals through debt trap. Hopefully, the financial details shared with IMF will provide more feeder for western countries to project with facts the reality of Chinese motives in predatory economics.
The classic examples of Sri Lanka and Malaysia have convinced the debt trapped countries on warnings given by international community. Malaysia fortunately woke up on this alert and cancelled a rail project and a gas line project which were part of BRI in order to protect them from getting into possible debt trap. However, Sri Lanka had to hand over nationally and strategically crucial Hambantota port to China as she got trapped into Chinese debt. Pakistan economy has to grapple with mounting debt over the last couple of years, a nearly bankrupt government and a severe balance of payments crisis. Now, the key hindrance to CPEC is Pakistan's inability to accept more Chinese debt. In April 2019 Muhammad Amir Rana, Director, Pakistan Institute for Peace Studies mentioned that CPEC until recently projected as a game changer, has lost its attraction in policy discourse.
The economists are sceptical about China's funding in view of Chinese internal factors like economic slowdown, increasing unemployment, raising over capacity in plants, impact of human rights violations in Xinjiang, trade tariff issues with USA, Corona Virus crisis etc.