Advertisement

The future of the leader is under threat. The economy is in shamble and the global image has been dented. President Donald Trump repeatedly accusing Chinese leaders of mismanagement to spread the virus across the globe …. Writes Dr Kiran Kumar Sharma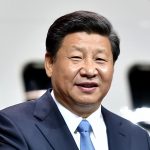 The appearance of the COVID-19 virus in Hubei province in China is a turning point in China's history, just as the Tiananmen Square incident in June 1989 was one. As Claude Arpi, an authority on China states aptly, the "Middle Kingdom is in turmoil….often in the past, the Emperor of China lost the mandate of heaven to rule when such an event occurred." Will Covid-19 see the downfall of Emperor Xi Jinping? Current indications are that he will tide over this crisis by finding scapegoats and claiming victory with rhetoric!
When scholars will write the history of modern China, questions will be raised on what President Xi Jinping did when the Covid-19 outbreak hit China what the Chinese state was doing. History will record that the government and party quarantined 11 million people in Wuhan and made scapegoats of the party leadership in the Hubei province.
Dismissing Beijing's criticism for calling COVID-19 a "Chinese virus", US President Donald Trump has accused it of spreading false information about the US. "I didn't appreciate the fact that China was saying that our military gave it to them," Trump said on Tuesday when he was asked at a news briefing in Washington about the China's criticism. "Our military did not give it to anybody." "China was putting out information, which was false," he said.
He said, "Rather than having an argument, I said I have to call it where it came from; it did come from China. So, I think it's a very accurate term."
Others are blaming Chinese Community Party (CCP) for making the situation worse. Newspapers like Epoch Times are calling the virus as CCP Virus. But some party leadership are responsible for the outbreak. The Hubei provincial and Wuhan municipal party secretaries were replaced by President Xi. Ying Yong, the Mayor of Shanghai replaced Jiang Chaoliang as Hubei's party secretary, while Wang Zhonglin from Jinan province took Ma Guoqiang's seat as Wuhan party secretary. Almost simultaneously the party appointed Chen Yixin as the new deputy chief of the Central Guiding Group on the Virus. Strangely, at this time, China's National Health Commission readjusted the number of infected cases by reclassifying them. Consequently, in one day, there was an increase of some 14,000 cases in Hubei province alone! The purpose of this exercise is not clear.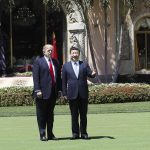 For much of January 2020, President Xi Jinping chose to remain undercover and away from the limelight of the TV screens and Chinese media. It was only on February 10, 2020 that President Xi finally resurfaced via a videoconference (from Beijing) and talked to workers of three hospitals in Wuhan, wearing a mask. He said: "Wuhan is a heroic city, and people of Hubei and Wuhan are heroic people who have never been crushed by any difficulty and danger in history." President Xi was then named "commander of the People's War against the epidemic".
This newly appointed 'commander' is also facing unhappiness from within the People's Liberation Army (PLA). Evidence of this appeared on February 10, 2020 when the Central Military Commission (CMC) issued stricter regulations governing the relationship between the PLA and the civil regional governments. This step was directly linked with the PLA's role in the fight against the virus and indicated that corruption was occurring in the PLA as it was deployed to assist in anti Covid-19 operations.
All this raises a question mark on the future of President Xi Jinping as General Secretary of the Communist Party of China and also a military leader. The longer the Covid-19 remains alive, the greater chance of President Xi becoming weaker and ineffective. This in turn will lead for calls from within the party for a change in leadership. What will eventually happen can only be speculated, however, this is one of the paths that could definitely occur
The Political Work Department, the Logistics Support Department and the Discipline Inspection Commission jointly issued a "notice" which listed 13 "strictly forbidden" items, for example, "[barring] PLA units to accept visits and donations from local civil units, enterprises, and individuals, in the form of money, marketable securities, and other payment vouchers". Commentaries on Chinese social media noted that the CMC did this to prevent military units and local governments from colluding and engaging in corrupt practices!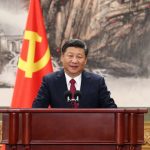 China has also utilized the services of the PLA to counter the spread of Covid-19. Nearly 4,000 PLA medical personnel have been airlifted to Wuhan.  PLA Joint Logistic Support Force units are providing logistic support by provisioning medical stores & equipment/transport. PLAAF heavy transport aircrafts including IL-76, Y-9 &Y-20 are transporting medical staff/stores. They have undertaken till date about 30 sorties to Wuhan, airlifting over 4000 persons and 250 tonnes of stores.
The Covid-19 epidemic has also affected China's defence industry. Several industries have been temporarily shut down, including the Jiangnan Shipyard, Shanghai, which is currently building China's third aircraft carrier. Both the Jiangnan Shipyard and Shenyang Aircraft Corporation have reportedly been implementing precautionary measures against the spread of Covid-19 that will have an effect on production.
Apart from these two facilities, Wuchang Shipbuilders, Wuhan, the main submarine construction company and the PLA Naval University of Engineering, Wuhan – involved in developing Naval technology related to Electromagnetic Catapult, Rail Gun, Electric Propulsion and Submarine technology have also been shut down.
The temporary shutdown of major defence industrial units will adversely affect the PLA modernization plans. Reports also indicate that the PLA recruitment schedule starting from March 2020 has been rescheduled. However, some PLA training has been resumed, including PLAAF conducting (February 09-10, 2020) long range sorties around Taiwan in which B-6, J-11 & KJ-500 AWACS participated. PLAAF also participated (February 11 to 16, 2020) in Singapore Air Show.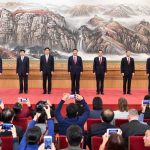 Some of the country's key military arms manufacturers reported serious disturbances in their production lines due to the shortage of people working in factories. For instance, the CCP's Aviation Industry Corporation of China, a company that employs over half a million people, was one of several key players in the PRC's arms industry that reported falls in production with subsequent reports of full-scale production having resumed on February 10, 2020. At the same time, the State has increased its monitoring of its netizens; many of them recently received a notice from Douban, the popular Chinese social network stating that, "the news you posted has been removed as it contains radical political or ideological content".
This is important because China has attempted to suppress news about the outbreak of Covid-19 right from the beginning and any news that is perceived as anti-China is quickly clamped down. Recall that Dr. Li Wenliang, one of the first doctors who sounded the alarm in December 2019, was, in the first place, severely reprimanded by local authorities. When he passed away, the Wuhan Central Hospital denied his death, triggering a deeper anger among the Chinese public. Following his death, a letter signed by hundreds of intellectuals asserted that Dr. Wenliang was a victim of speech suppression. The letter stated that, "For thirty years the Chinese have been made to surrender their freedom in exchange for safety, and now they fall prey to a public health crisis and are less safe than ever. A humanitarian disaster is upon us."
The signatories to the letter did not stop at that. They also raised five demands. They wanted February 6, 2020, the day Dr. Li died, to be declared "National Freedom of Speech Day". The next one was more significant and wanted the National People's Congress to implement the right to freedom of speech guaranteed by Article 35 of the Chinese Constitution. The demand that the Chinese State immediately cease censoring social media and deleting or blocking accounts was an significant demand, given the existing blanket ban on all forms of social media relating to Covid-19. The intellectuals also asked that the State treat all citizens across the country equally and receive timely, proper, and effective medical care and finally "beginning from today, [the State should] implement the [Chinese] Constitution"!
This letter is just one of the various responses that have appeared in response to the Chinese State's inaction on the Covid-19. Xu Zhangrun, a law professor at Tsinghua University in Beijing, who is under suspension, blamed Chinese Communist Party leaders for putting politics ahead of the people. In a strongly worded article published on overseas Chinese-language website he writes: "The political system has collapsed under the tyranny and a governance system [made up] of bureaucrats, which has taken [the party] more than 30 years to build, has floundered".
Xu also affirmed: "The level of popular fury is volcanic and a people thus enraged may, in the end, also cast aside their fear. Herein I offer my understanding of these developments in the broader context of the global system. Being mindful also of the cyclical nature of the political zeitgeist, and with a steady eye on what has been happening here in China since 2018 [when Xu published his famous critic of the regime, accusing Xi Jinping to have granted to himself an unlimited tenure]."
All this raises a question mark on the future of President Xi Jinping as General Secretary of the Communist Party of China and also a military leader. The longer the Covid-19 remains alive, the greater chance of President Xi becoming weaker and ineffective. This in turn will lead for calls from within the party for a change in leadership. What will eventually happen can only be speculated, however, this is one of the paths that could definitely occur.