Advertisement

Is Pakistan colluding with China over Uyghur? Reports say Chinese Muslim students are disappearing after returning from religious schools in Pakistan. Reliable inputs indicate that the Chinese Embassy in Islamabad, Pakistan has been collecting comprehensive personal data on local Chinese Muslim students, mostly from Xinjiang, Ningxia and other provinces which are home to China's Muslim population …. Writes Rifan Ahmed Khan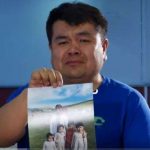 Reports have emerged of Chinese Muslims students studying in Pakistan disappearing after being repatriated to China. Reliable inputs indicate that the Chinese Embassy in Islamabad, Pakistan has been collecting comprehensive personal data on local Chinese Muslim students, mostly from Xinjiang, Ningxia and other provinces which are home to China's Muslim population.
Presently, official sources state that more than 400 students studying in Islamabad have surrendered their information, against their will. Pakistan is not the only country to be the target of Muslim students from China. Chinese embassies in Egypt and Saudi Arabia have already been known to have collected records of Muslim students of Chinese origin. There have also been cases where Muslim students had been repatriated and had disappeared after their return. People familiar with the situation reveal that personal information collected by the Embassies had been shared with security authorities in China.
In the case of Pakistan, Chinese students who have reported to the Chinese Embassy are from the International Islamic University, Islamabad (IIUI). Most of the students are Muslim students from Ningxia, Xinjiang, Qinhai, Henan and Yunnan provinces. Some study Islamic philosophy and Islamic history, while others study Arabic, economics and education. One official has been appointed within the University for the purpose of registration of Chinese students. However, the official does not answer questions about the purpose of registration.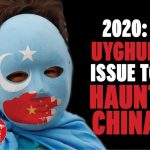 This official is Huang Hao, who is Vice Chairman of the Chinese Students Association at IIUI. He reportedly stated that some 700 to 800 Chinese students at IIUI were registered by the Chinese Embassy in Islamabad. This is despite their already having informed the Embassy of their presence in Pakistan. Some of the students who spoke to the media off the record stated that they were asked to provide information relating to their passports, WeChat account, phone number, address in China and Pakistan and their major area of study. The Chinese Students Association in Pakistan, IIUI Chapter implemented the procedure.
Most of the 800 or so Chinese students in Pakistan are enrolled at the IIUI. They chose to study there because a relative or a neighbour might have also done so. Li Tong, who is from Ningxia is quoted in a 2018 report as saying "I came to know about the International Islamic University because my brother was studying here," Chinese students also hear about the university through WeChat groups, he says. Some of these students take up Islamic names much like how Chinese take up western names when they go to Europe or North Africa to study or work. They mostly study Islamic subjects — something they cannot do in China.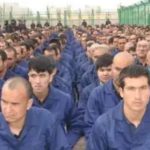 According to a notice circulated on the a Wechat group of IIUI students, IIUI's Chinese Student  Association required that by New Year's eve, Chinese students submit registration forms, which were to be submitted to the Chinese Embassy in Pakistan for archival registration. If anyone refused to submit the registration form, the Chinese Embassy would not process their graduation certificate. The registration form also printed a warning `if there is any concealment of the information, the registrant will bear the consequences'.
How widespread this Chinese practice of registering students worldwide can be gauged from information made available by Ma Ju, a current affairs commentator based in the US. He says that as early as in summer of 2016, the Chinese Embassy in Saudi Arabia and United Arab Emirates, registered local Muslim students holding Chinese passports.  Subsequently, in July 2017, the Chinese Deputy Minister of Public Security travelled to Cairo and with the help of Egyptian military government 'arrested' about 75 Chinese Muslim students, of whom 52 students were repatriated. After this incident, all local Chinese students were registered and their data were transmitted back to China. Many students disappeared after local police called them back. In addition, the Embassy took control of information about Chinese Muslim students at several universities in Jordan.
It is ironic that such developments have occurred when the Chinese themselves recognise IIUI as a place for Chinese students. Speaking at a ceremony at the University some time back, Mr. Zheng Guo Jin, First Councillor of the Chinese Embassy in Islamabad said that IIUI is a "center of multi-cultural and multi-ethnic students and known a hub of Chinese students in Pakistan and its graduates serving the world". This is important because since the late 1980s China had allowed local Muslims in Xinjiang and other provinces with Muslim ethnic minorities to study in Pakistan, mostly in the madrassas.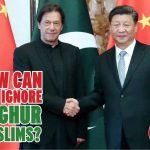 Given Xinjiang''s close proximity to Pakistan, a number of students have been going to Pakistan to study since the 1980s initially with the help of the Chinese State. Over time a number of students turned up in Pakistan to study by private means. This cross-border connection has had a mixed impact. While those studying the madrassas returned to Xinjiang to promote the Pakistani brand of Islam, other students brought home knowledge of the world, the Chinese were not willing to give their own people in Xinjiang. Effectively, the number of those Chinese Muslims studying in Pakistan has declined, but many remain and small groups continue to go to Islamabad and other centres of leaning. This is also because of the CPEC which has increased cross-border travel.
What is worrisome in this narrative is that many of the students who are repatriated to China have since disappeared and their friends and families have no idea where the Chinese state has taken them. Some guess that they have been interned in the re-education camps that dot the landscape in Xinjiang.  China's concern, as has been seen in the leaked papers (New York Times) on Xinjiang is that these students, studying in Pakistan may become radicalised. This, however, is misplaced and China's recent moves appear to be a panic reaction to something happening within China. Part of it can be traced to Hong Kong and the protests by the region's people against Chinese control. That China should tamper with the education of its students, purely on religious grounds, is a matter of serious concern and needs to be internationalised, so that it can be taken up along with the larger issue of ill-treatment of Uyghur minorities in Xinjiang.