Advertisement

The Pakistanis have already started criticism that the Pakistan's health care system is in shambles as strained hospitals lack trained doctors and supplies. This is evident from the fact that Pakistan is one of the last places in the world still battling polio, incidents of dengue fever and HIV are on the rise …. Writes Dr Sakariya Kareem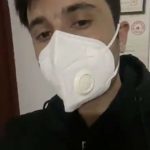 The Pakistan government has said that it will not evacuate its students from Coronavirus hit Wuhan city in China to show `solidarity'. Pakistani students desperately saw their Indian counterparts being evacuated and slammed their government. In social media, one Pakistani student shows how Indian students were evacuated in a bus to be flown out of Wuhan and called on his government to learn something from Indians.
Three Pakistani women students appealed to their country to help them as they do not have food and the city is in a lockdown. They also said that not only them suffering but also their family members in home are frustratingly waiting for them. One Muhammad Rauf, a Pakistani master's student told Reuters that a group of 40 students are locked in their Wuhan dormitory without knowing how long it will continue and are just counting their days. In spite of all pleas, Pakistan sticks to the stand that evacuating the Pakistanis from Wuhan is not on the card in larger interests of the region and world. Close partners of China in South East Asia and Eurasia have closed their land borders to save their countries from the epidemic. Prime Minister Imran Khan ignoring the crisis, left for Kuala Lumpur on 3rd February on a two visit after skipping the Islamic summit in Malaysia under pressure from Saudi Arabia.
Chinese ambassador to Pakistan Yao Jing, appreciated Pakistan for unwavering support to his country by refusing to evacuate people from Wuhan wherein about 800 Pakistanis in a city of 11 Mn people are studying. The unmindful Pakistan claimed that the decision is in accordance with the recommendations of World Health Organisation (WHO). Dr Zafar Mirza, Senior Health Advisor to Prime Minister on 5th February said that Pakistanis in Wuhan are not being evacuated in their own interest and they should continue to stay there. It is very clear that Pakistan's interest hovers around China and not Pakistanis. It only reflects the grim calculus of Pakistani government.
The Pakistanis have already started criticism that the Pakistan's health care system is in shambles as strained  hospitals lack trained doctors and supplies. This is evident from the fact that Pakistan is one of the last places in the world still battling polio, incidents of dengue fever and HIV are on the rise. Nadeem Bhatti, student in Huazhong University of Science and Technology said that he could not sleep due to stress initially but later realised that knowing conditions of hospitals in Pakistan, in a way it is better to stay back and try the luck. The large block building in the dormitory has only Pakistani students as other nationals left already. Ironically, Pakistan thinks that by refusing to take back her citizens, China is not embarrassed and in this process has decided to let down their nationals. China resists evacuation as it may dent WHO ratings and image. Many students started lamenting that their country is treating them as pawns in a larger geopolitical game.
Separately, about one hundred medical students hailing from Sindh, Punjab and Balochistan studying in Yangtze University, Jingzhou Province were scheduled to receive their degrees in first week of Janauary, 2020. They were also slated to return to Pakistan during February, 2020 for notarising the degree in Pakistan. Now, they are held up in China combating restriction in movement, financial crunch and expiry of visa. They have pleaded for evacuation on emergency basis to Pakistan in view of rapidly spreading virus. They also cited the harassment being faced by them and their families in Pakistan due to utter irresponsible attitude of Pakistan government. They have appealed to Pakistan Prime Minister to arrange for evacuation as they are residing in unsafe, unsecure and unhygienic conditions in China.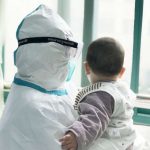 The critics charged the irresponsibility of China on two counts namely its slow initial response to the virus and harassment of the whistle blowers thereby unable to contain the epidemic causing the fully blown out  epidemic throughout the world.  Hafsa Tayyab, a girl Pakistani student in Wuhan appealed for rescue as other countries are doing all they can to help their citizens noted that whereas Pakistani students are running out of food supplies in China. Another Pakistani student Muhammad Ibraheem, of Hubei University of Science and Technology lamented that students are running out of money to buy food while banks and ATMs are closed. He also explained that each student is given four litres of water by university for five days. However, Pakistan government declined to comment on such complaints probably to show solidarity to China!. The relatives and family members of students are crying and praying in Pakistan for their dear ones in China. Pakistanis are slowly realising that they have to fight this crisis all alone in China as they have been let down by their country.