Advertisement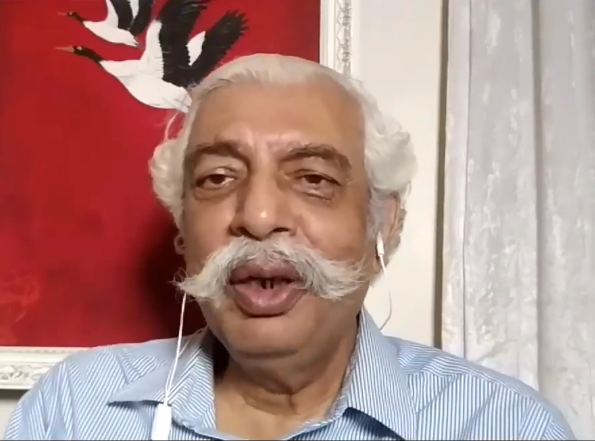 Combat veteran, military strategist and author of 24 books Major General Dr. G.D. Bakshi (retd.) SM, VSM, who commanded Infantry Battalion in Kargil War in 1999 has spoken on REACH India platform (Race, Ethnicity and Culture, Heritage) recently on the discussion titled India Transforms- Regional to World Power.
Referring to COVID19 as a Black Swan event, General Bakshi outlined global impacts and the paradigm shift in all sectors. Likening the two trillion-dollar a world-wide loss to that which is worse than the Great Depression devastation of 1930s, which was one of the causative factors of WW2, he wondered if the world was on the threshold of WW3.
He has then highlighted how India has been doing well from regional to a global level and turned to India- China faceoff in East Ladakh. He opined that there is inherent speculation that Corona was perhaps China's panic response and lashing out to the sense of being cornered.  It is believed that the Chinese have already piled huge antidotes and attempted to biological Pearl Harbour on the rest of the world. In hindsight, all their actions seem to have been designed to exploit the virus to their advantage. He added that the world witnessed how Chinese dealt with the pandemic, and how they have been getting aggressive with Taiwan and other nations of South China Sea, unleashing a lot of military activity. And finally, insights into the act of aggression in Galwan Valley and eight fingers area have been given, starting from the 2017 Doklam standoff.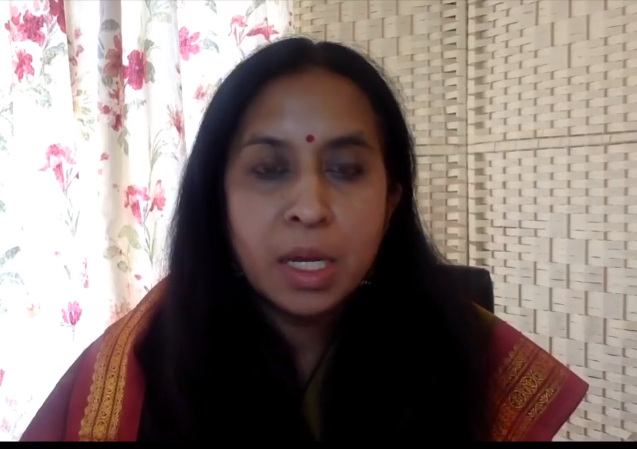 He spoke on how India went into several Peace and Tranquillity pacts focusing on the economy despite and had to eventually face them artillery to artillery and soldier to soldier, resulting in the initiation of De-Escalation talks. He concluded by saying that the South East nations and the rest of the world are sick and tired of China's shenanigans and several countries are thinking of relocating their businesses to India from China. A great challenge to China which translates into a great opportunity to India.
It is a defining moment for India, with great demography of young people and 2nd largest army in the world. It is time to find her true place in history.  He has also answered a variety of questions in the Q & A, outlining how history books in India must change aligning with truth  & empirical facts and not echo narratives of the colonial era, how India has perhaps done a self-goal by treading on a secular path and how Make In India can bring a paradigm shift in the manufacturing sector. He has also touched on what is happening in Balochistan and Nepal.
The introduction was rendered by Nandini Singh and closing remarks were given by Tina Bhardwaj of REACH India Team.