Advertisement

Stranded Kashmiri students praise Indian Embassy and MEA for evacuating them from Dhaka to Srinagar amidst lockdown
 Air India in coordination with Indian Embassy repatriated 167 Indian Medical Students stranded in Dhaka, Bangladesh, using a special flight to Srinagar.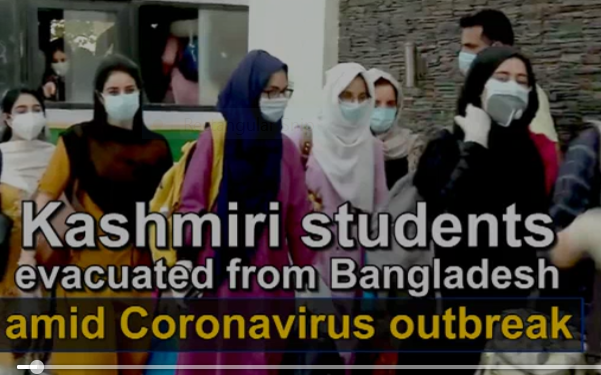 Air
In a video testimony, one such student named Hadiya Rasheed has thanked the Indian High Commission in Dhaka and expressed her gratitude for being able to reach her home safely. She also mentioned that the Indian Embassy has been in touch with them throughout the time they were stuck in Dhaka.
Ms. Riva Ganguly Das, High Commissioner of India to Bangladesh, was at airport to see off the students.
Another student thanked External Affairs Minister Dr S Jaishankar for the help.