Advertisement

As China withers over the alleged cover-up on Corona pandemic, the crown falls on India to lead the global economy. But, are they ready to grab the opportunity? What India needs to do to seize its moment….. Special comment by Mihir Bose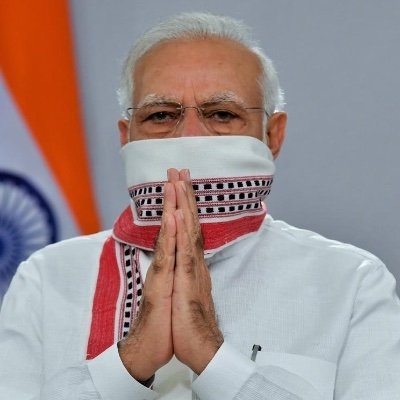 India mocked Fielding, E.M Forster's fictional English hero in A Passage to India, is always late coming on to the world stage. The country, whose only rival was the Holy Roman Empire, Indian pepper saved Rome from the Goths, was on a par with Belgium, waddling on the world stage when all the lead actors had long established their dominance. It is easy to dismiss this as colonial claptrap, the book was written in the 1920s when the British thought their empire would last a 1,000 years, but this has a great deal of relevance as we face up to a post-pandemic world.
Talk of a post- pandemic world may seem premature when we do not know how we will get through the coronavirus age. But thoughts are turning in that direction in many of the western countries. This was very starkly revealed last week when Dominic Raab, during the daily Downing Street press conference, made it clear Britain will have to look at how it deals with Beijing once this crisis is over. Clearly the fact that China concealed the fact that a new deadly virus had emerged and initially misled the world about the toll it was taking of its population will figure. Chinese death figures are now being excluded from the tables. Even before the virus emerged there was disquiet in Tory ranks about the Huawei deal. Senior Tories have formed a China group modelled on the ERG, that played such a prominent part in Brexit, to shape China policy. It is significant that the Chinese ambassador felt it necessary to come out in support of his country and declare relations have never been better.
Trump will make China an election issue targeting Joe Biden, the Democratic challenger,  for his supposedly pro-Chinese stance. Back in the 1950s after China went communist Republicans found a winning slogan claiming that Democrats had "lost" China. The Trump's campaign slogan will be Democrats are too close to China. It could be an election winner.
All this means there is a vacuum at the top of the world. One that is underlined by the way the virus has revealed the weakness of the European Union. The Europe that is tackling this virus is once again a Europe of nation-states, gone has the Treaty of Rome and its free movement of people. There is so little concerted action that the European Union seems an irrelevance.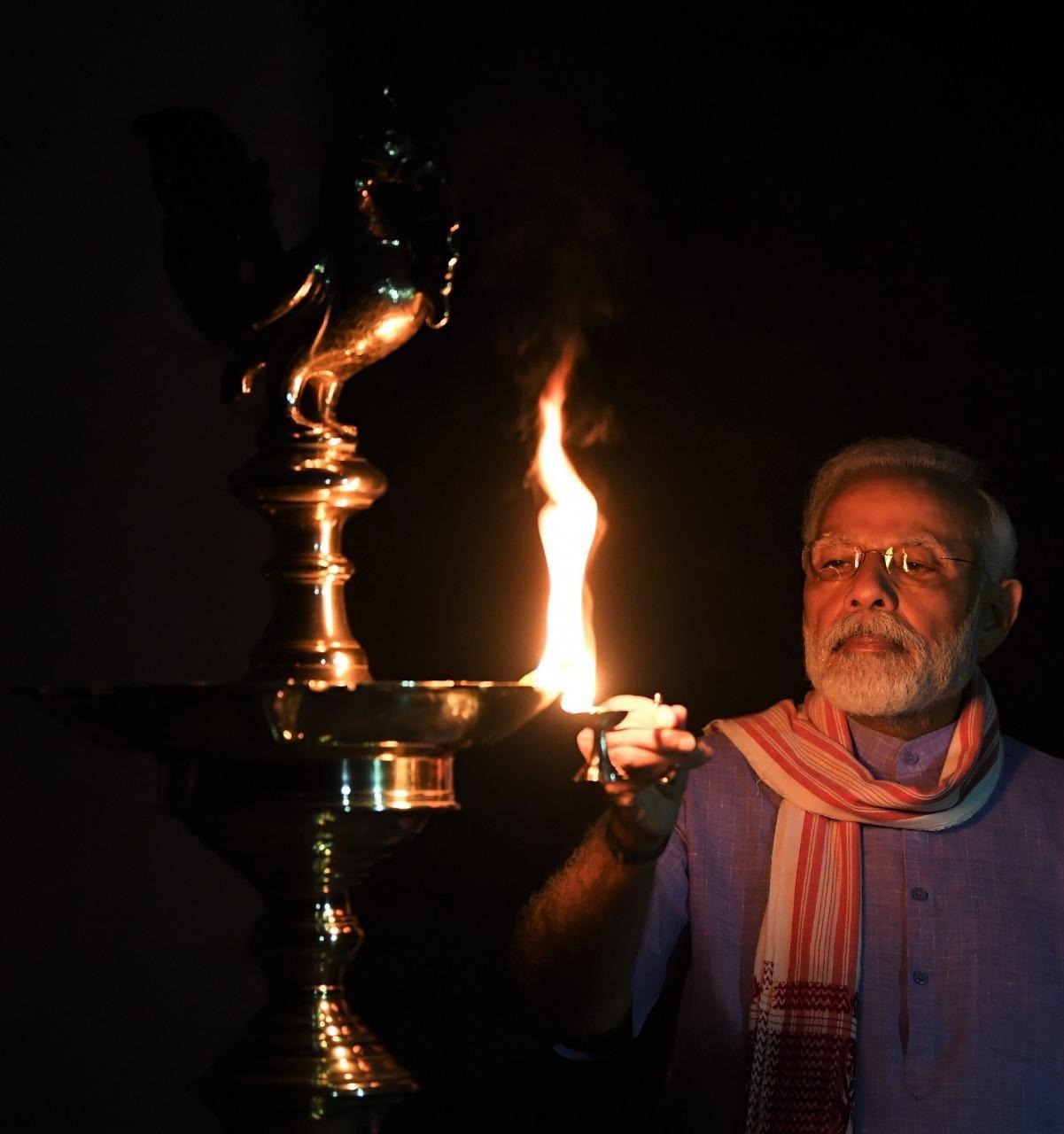 A vacuum like this always creates an opportunity and this is where India's opportunity lies. I am not saying India could replace China. China will always be the stronger power. Even when India had been a rich country before the British took over in the 18th century, China was the top dog. In 1750, seven years before Robert Clive's victory in Plassey started the British Empire in India, India had 24.5 per cent of the share of the world manufacturing output. China led the field with 32.8 per cent, whereas the United Kingdom had only 1.9 per cent.
China's growth may have slowed as a result of the coronavirus, but India's economy had started slowing even before the pandemic. What India can provide is not so much economic goodies but a country that offers a way of looking at things that is encouraging in a time of peril. But to do that India will have to rediscover its better nature. India went into the pandemic showing a face to the world that was very worrying. The country was riven by religious strife with the minority Muslim community made to feel they were aliens and nor was the first stages of the lockdown handled at all well. To see those pictures of thousands of migrant workers forced to trudge out of Delhi as if they were on a forced march fleeing an invading force was heart-rending.
Yet India has another face. This is the face that saw India take on the mightiest empire the world has ever known, the British, and ultimately secure its freedom but avoid the bloody liberation wars that other countries have fought. Gandhi's greatness lies in using non-violence to challenge British military might and expose as sham British claims of being morally superior. Gandhi's moral template has inspired many from Martin Luther King, to Nelson Mandela and now the climate change campaigners.
Not all  Gandhi's economic ideas are sustainable  but some of them in the post-pandemic world are worth revisiting. India also needs to revisit the principles of the founding fathers of the country, that a country despite the fact that the great majority of its people are illiterate can be a democracy, an idea that was laughed at by British and western experts. That a country where the majority are Hindus can be secular. The state has no religion and all other religions are allowed the freedom to worship. The secularism that Jawaharlal Nehru practised, which I grew up under, could be militant. Then even mentioning religion meant you were branded a communalist. But the essence of Nehruvian secularism was right.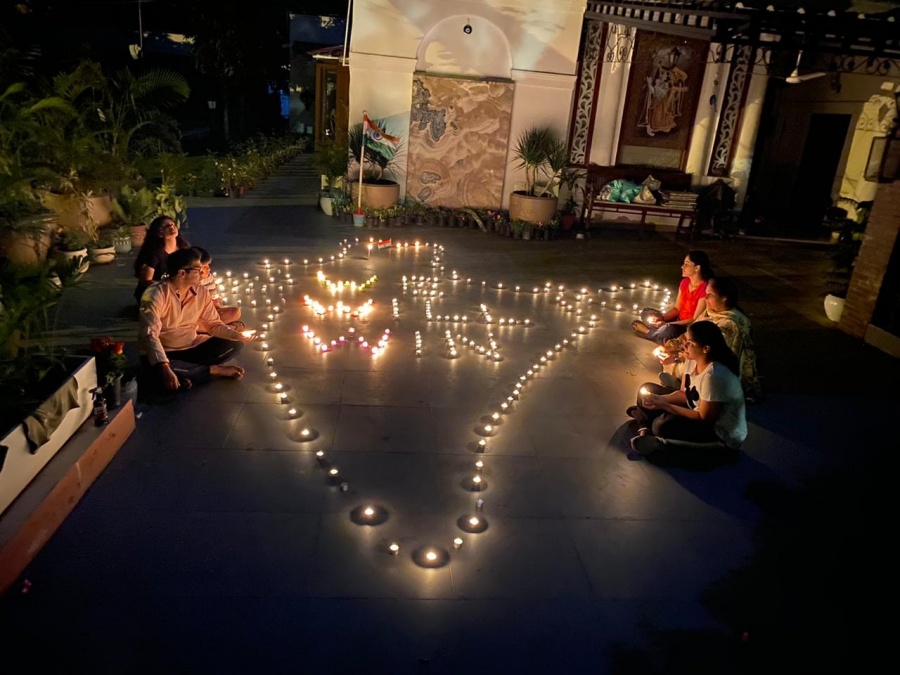 And while Nehru made foreign policy mistakes there were some successes which provide lessons for the new world that may emerge. Nehru was right on Suez backing Egypt against the Anglo-French-Israeli alliance. Nehru was right on the Vietnam war. Nehru did get India's relationship with China wrong, resulting in the dreadful defeat by China in 1962, but he was right on the overall question of China. In 1949 after Mao won power, driving America's puppet Generalissimo Chang Kai-Shek to the island of Taiwan, America like a petulant child pretended that the island of Taiwan represented China, a pretence it carried on for 23 years, allowing Taiwan to occupy China's Security Council seat and others position in various world bodies. Now we have another petulant American President and against his daily childish outbursts, India could provide some sense. Nor should we forget that for all Indira Gandhi's failures, and there were many, she did stand up to Nixon in 1971, ally herself with the Soviet Union to stop the Pakistani genocide in then East Pakistan and help create Bangladesh. A great cold war story where America, the greatest democracy, opposed freedom while the Soviet Union, Regan's so-called evil empire, helped liberate a people.
India now needs to draw on its better nature to show the world that there is a better way and make the most of the opportunity that this crisis has created. The only question is whether India's present leaders have the wisdom to realise that.
@mihirbose
READ MORE: