Advertisement

An element of pride, achievement, presentations, information sharing, future hopes and mixed emotions constituted the delayed Ayurveda Day celebrations at the European Parliament recently…reports Asian Lite News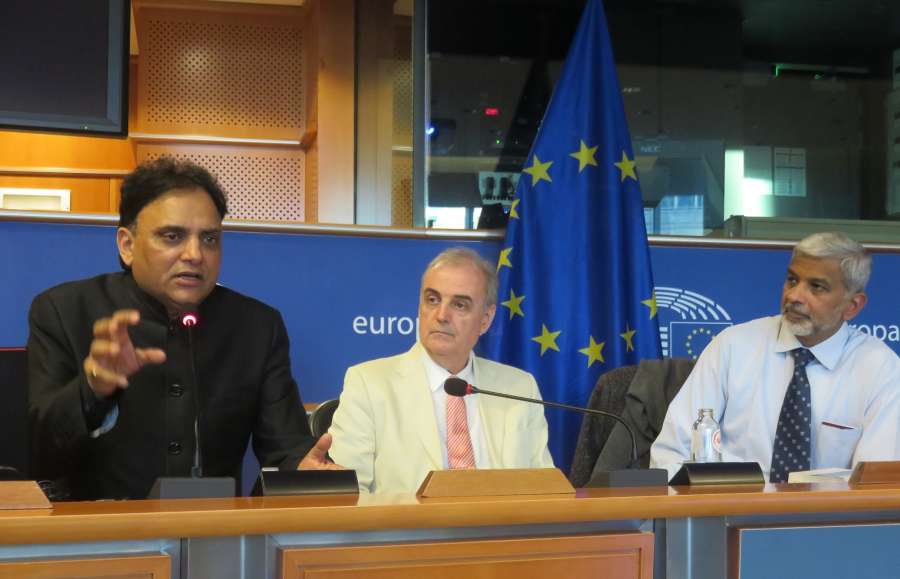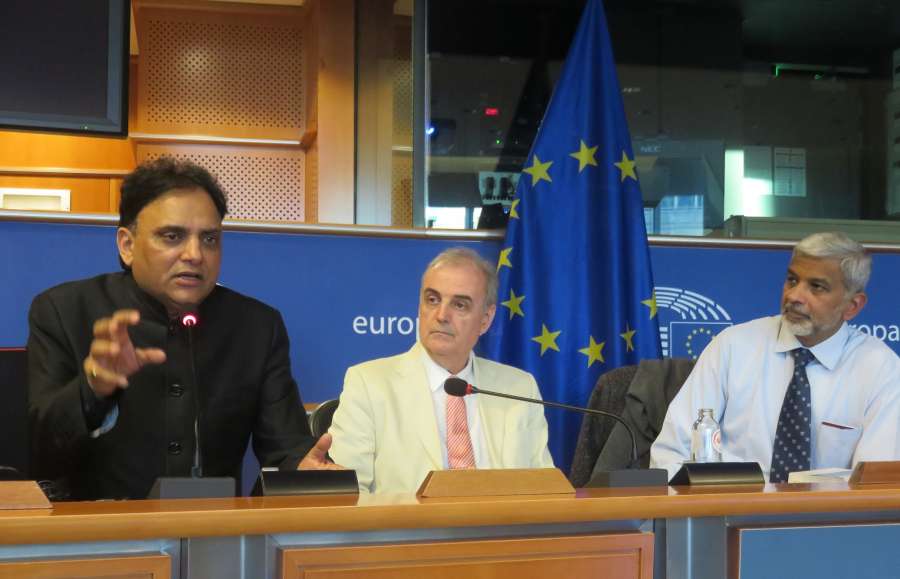 An element of pride, achievement, presentations, information sharing, future hopes and mixed emotions constituted the delayed Ayurveda Day celebrations at the European Parliament recently.
The celebrations saw an imposing gathering of captains of Ayurveda community from about twenty countries. A warm welcome and opening remarks were given by parliamentary host Geoffrey Van Orden CBE MEP, congratulating the UK based APPG Indian Traditional Sciences and Secretariat Amarjeet S Bhamra for marking the Ayurveda Day consecutively since its inception by Indian PM Narendra Modi. This historical programme, conducted just three days before the exit of Britain from the European Union, was supported by the Indian Embassy in Brussels.
Amarjeet S Bhamra reiterated the support received by the APPG Indian Traditional Sciences over the years and has proposed the creation of an Ayurveda Centre of Excellence for Research, Education and Practical Application in continental Europe. Together with Prof. Madan Thangavelu, he handed a statement of intent between the EU and India to chief guests Dinesh Dhamija MEP, Neena Gill CBE MEP, Jo Linen MEP, and Her Excellency Gaitri Issar Kumar, Ambassador of India to the Belgium, Luxembourg and the European Union.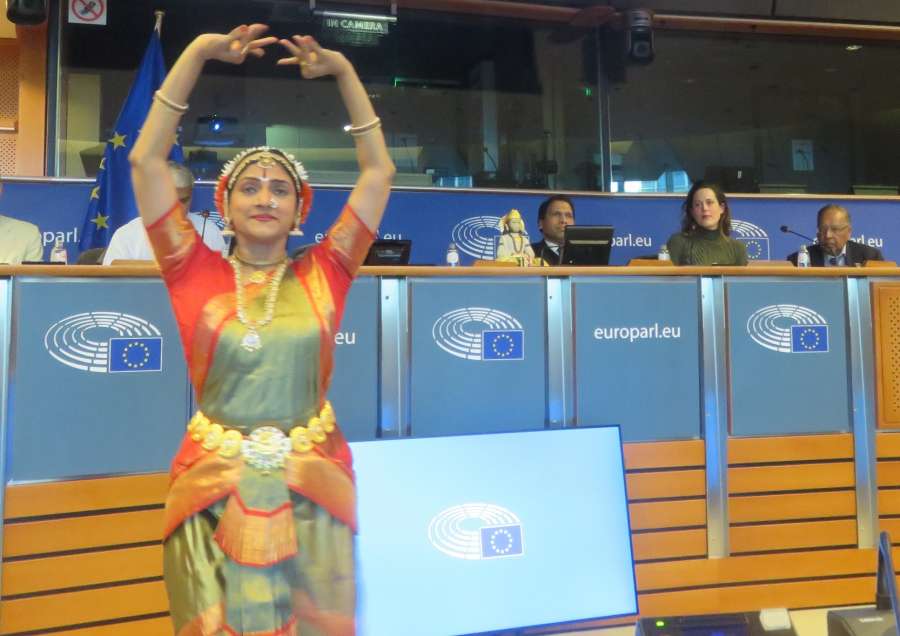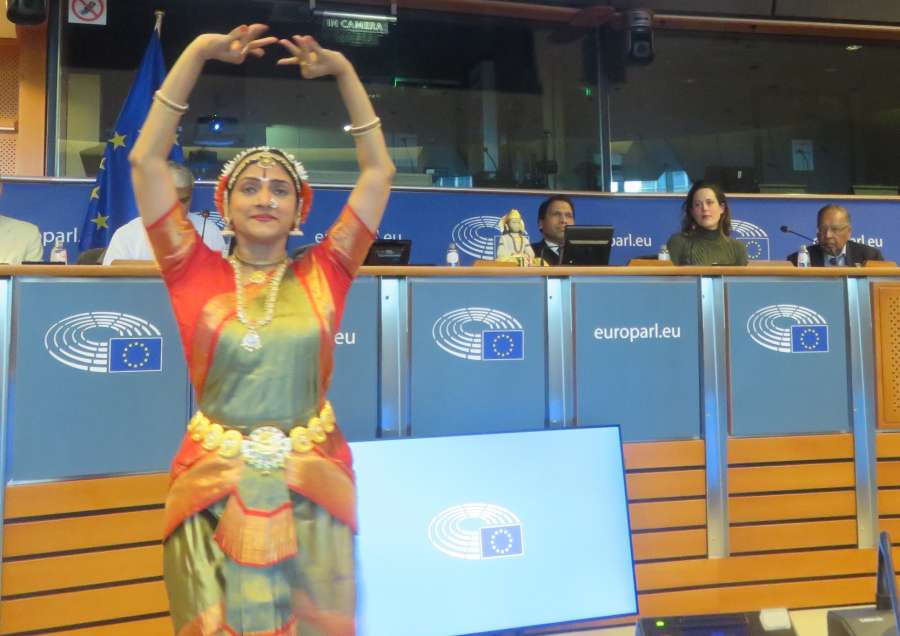 Neena Gill spoke of her visits to India and felt the effects lasted for a long time after receiving Ayurveda treatments. "It is important that the benefits are recognized across Europe, especially as they are healthy as well as cost-saving", she said.
Dr. Tony Nader and Dr. Nagendra spoke via Skype and underscored Ayurveda as the science of life and immortality at both physical and mental levels. Gita Desai who came from the United States of America spoke briefly after screening a trailer of her documentary 'Ayurveda Unveiled' to the attendees.
Dr. Carolyn Peters, a Research scholar from Austria, Yannick Pots from Belgium, Dr. Martina Ziskova from Czech Republic, Durlabh Vasudeva from France, Gayatri Puranik and Dr Peter Kath from Germany, Dr Partap Singh Chauhan from India have all presented their inputs, while Ragasudha Vinjamuri from the UK presented Bharatanatyam performance highlighting the appearance of Lord Dhanvantari and the creation of Ayurveda.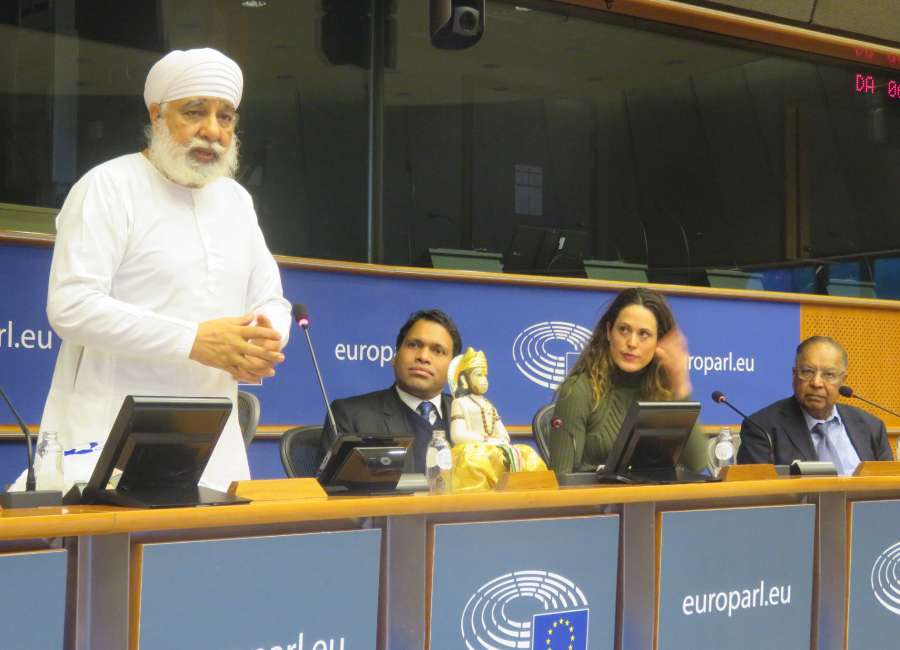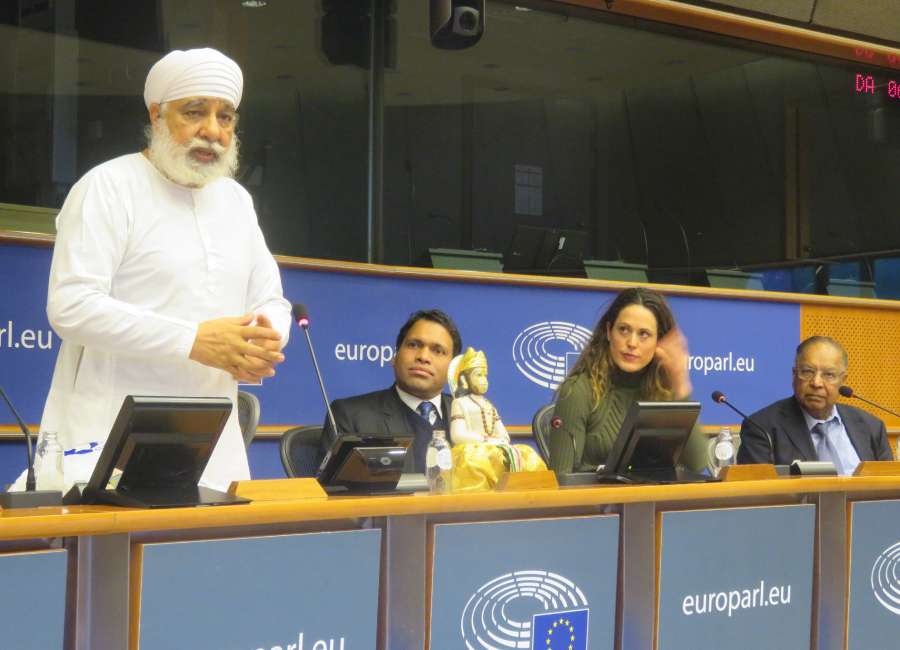 Elizabeth Wright from Ireland, Dr. Naveen Gupta, Christel Fontaine and Sebastian Blanchard, Ilinca Dumitru-Blanchard  from Belgium, Dr. Ameya Bysani and Maria Peters from The Netherlands, Marketa Lacikova and Roman Cada from Czech Republic, Joaquim Da Costa Jorge from Portgual, Florin Bebsel from Romania, Mary Raynard from Singapore, Dr. Maria Ramon Cueto and Dr. Vijay Carolin from Spain, Payal Dwivedi from Trinidad and Tobago, Dr. Kiran Lal, Dr. Rolf Wachsmuth, Stephan Hein, and Martin Rickinger from Germany,  Vincenzo Valenzi and Albina Pisani from Italy, Gordon Brennan, Dr. Mauroof Athique, Dr. Venkata Joshi, Ranjula Madhani MBE, Varsha Mistry, Romany Rix, Angela Schroeder and Paul Raynard from the United Kingdom made a fitting contribution to the success of this meeting.