Advertisement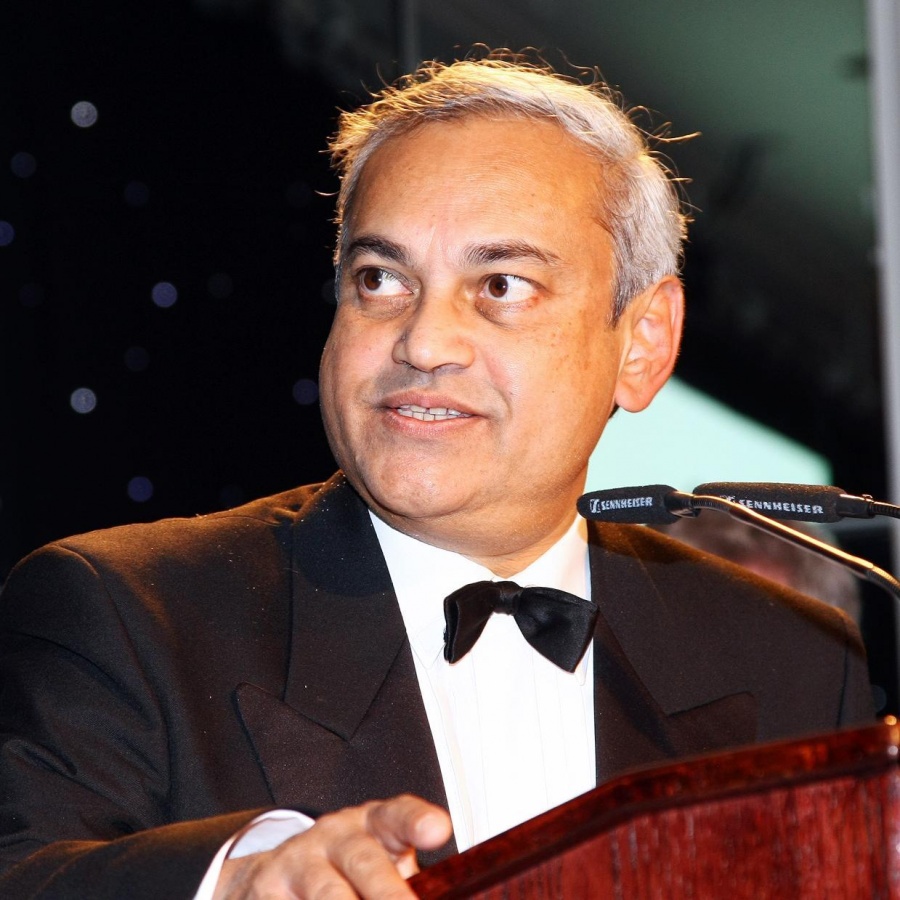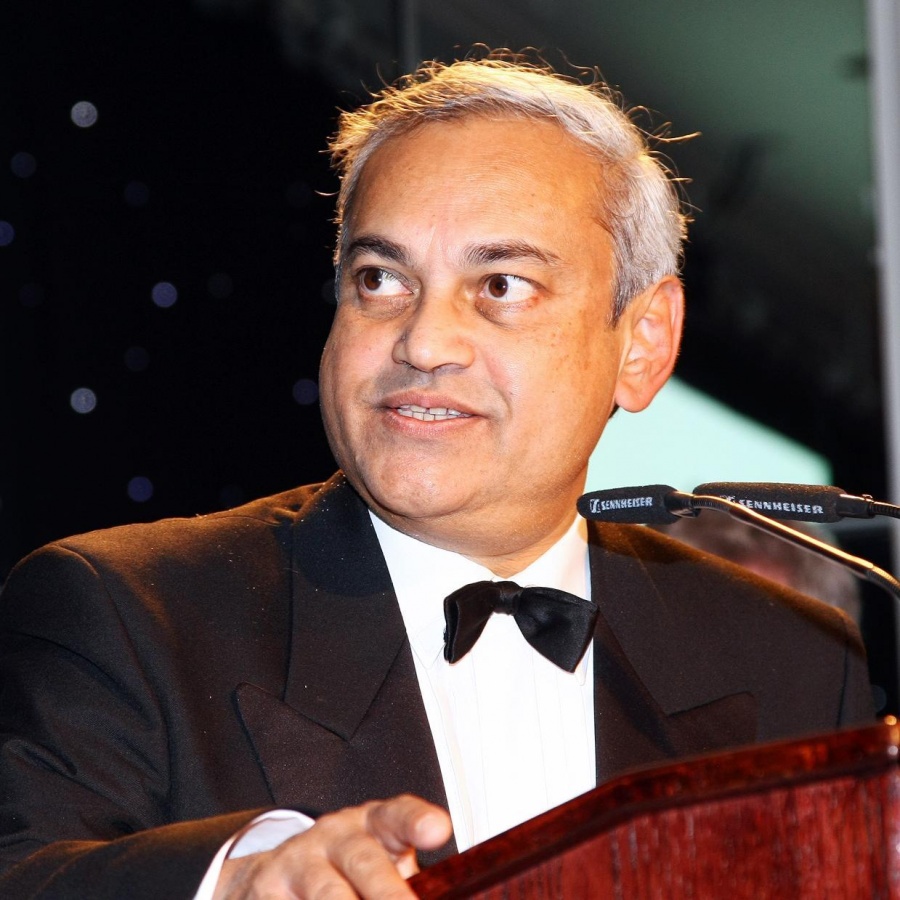 The refusal of Dominic Cummings, Prime Minister Boris Johnson's Chief Adviser, to apologise or resign for flouting lockdown rules and leave home is similar to Indian minister Sadananda Gowda saying lockdown rules do not cover ministers. Winston Churchill, Britain's heroic Second World War prime minister and t Johnson's idol, was a blunderer for most of his political career, but is credited with leading Britain to victory against the venomous Adolf Hitler.
In a period when the UK was yet to lose the jewel in its crown and was therefore still a confident nation instilled with a steely character, Churchill, admittedly unprepared to compromise with the Nazis (contrary his foreign secretary Anthony Eden's inclinations), swirling brandy and cigar, inspired his people with intrepid rhetoric until the Americans came to his rescue to finish the job. Yet, instead of rewarding him for saving the UK from occupation by Germany, the British electorate dumped him in the 1945 general election in the immediate aftermath of the war.
Margaret Thatcher, the other notable icon in British politics, treated her prime ministerial obligations as a 9-5 job, which she fulfilled with vigour; but was not to be disturbed, other than in exceptional circumstances, in the evening when she believed she was entitled to relax over wee whisky. An organised governmental system permitted her to do so. But an invasion of technology has converted the demands on a head of government into a round-the-clock commitment. Indeed, increasingly, a younger person has become more suitable for the slog. In fact, the trio who served two terms or more in the last 30 years – John Major, Tony Blair and David Cameron – were to begin with all in their 40s.
In contrast, Johnson had turned 55 when he fulfilled his dream of becoming prime minister. He was previously a popular Mayor of London. But at Downing Street he is starting to live up to long-standing suspicion that he is un-attentive to details, thinks he can carry the country with a turn of phrase and has been scooting off with his girlfriend Carrie Symonds to the British government's grace-and-favour facility at Chevening or his country retreat at Chequers.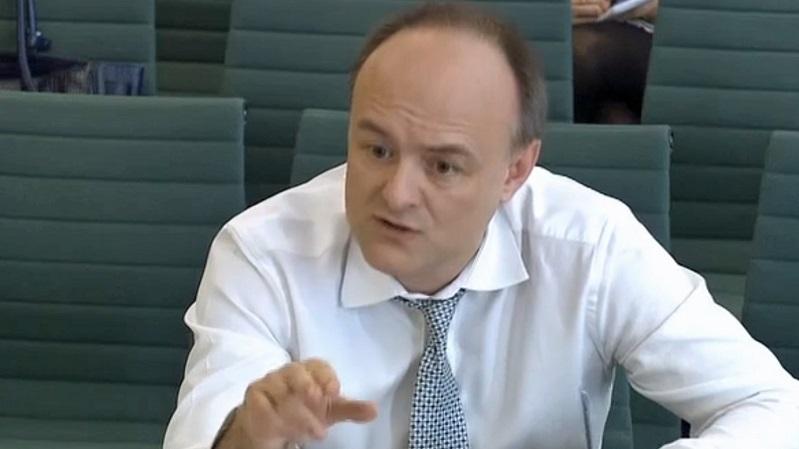 In such a scenario, Johnson was seriously afflicted by COVID19, rendering him partly or wholly hors de combat for nearly a month. Meanwhile, Symonds gave birth to a baby he fathered, which cannot but be a distraction. Contemporaneously the main opposition Labour party replaced the unelectable Jeremy Corbyn with an eminently electable Keir Starmer, a barrister and former head of the Crown Prosecution Service, as party leader. Whether it is the after effects of his illness or diversions, Johnson has rather floundered in the face of forensic cross-examination by Starmer in parliament.
Now, he has imposed upon himself avoidable and debilitating political pressure. Dominic Cummings was appointed his chief adviser. He had masterminded an unexpected victory in the Brexit referendum with a "take back control" message, following which he plotted the Conservatives' win in a mid-term general election in December with a "Get Brexit Done" slogan. This resoundingly returned Johnson to office.
Perhaps a brilliant, but unconventional figure, Cummings is seen to be indispensable to Johnson. He is the strategist behind the presentation. In his absence, the Johnson dream could well disintegrate. Therefore, even after British print media exposed that Cummings had driven 270 miles from London to his father's farm estate in Durham to quarantine himself and his family during Britain's lockdown because of the COVID19 epidemic – when the unmistakable instruction to the British people was "STAY AT HOME" – and there were significant calls from Conservative MPs and even within the cabinet for him to resign or be dismissed, Johnson stood his ground. He insisted his aide had acted "reasonably and legally".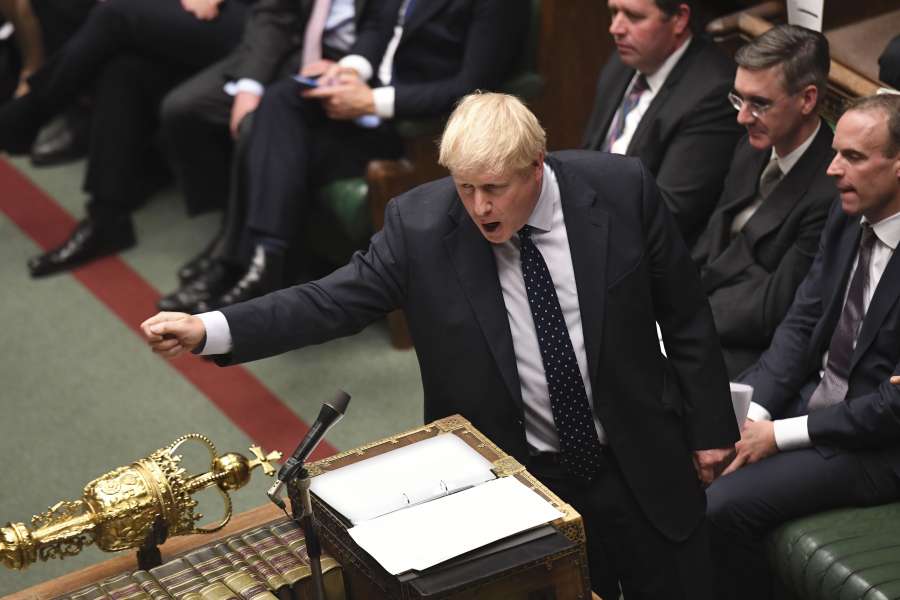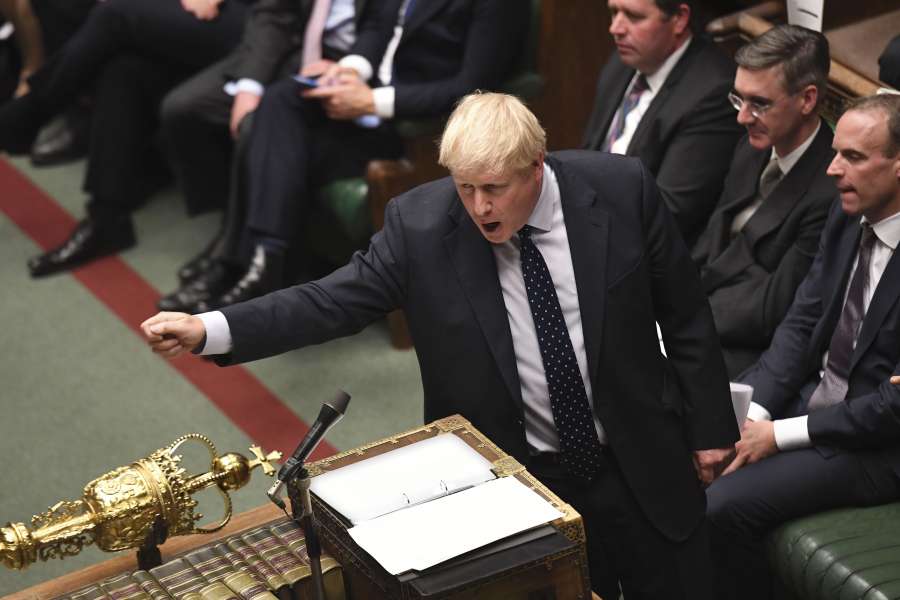 Cummings and his wife Mary have a four-year-old son. He claimed the couple indicated COVID19 symptoms; and thus he decided to take refuge in an isolated cottage in the property, where low risk category nieces – 17 and 20 – living in a house about 50 metres from him could mind for the boy, if both parents fell ill. He left London on the night on 27 March. He maintained he was subsequently quite poorly for several days.
In a statement read out in the leafy rose garden of 10 Downing Street, Cummings, wearing a crumpled white shirt, said: "She (Mary) was ill. She might have Covid, though she did not have a cough or a fever. At this point, most of those who I work with most closely, including the prime minister himself and others who sit within 15 feet of me every day, either had had symptoms and had returned to work or were absent with symptoms. I thought there was a distinct probability that I had already caught the disease." Speculation rather than fact. If the worst was true, the government advice, which he had helped to draft, was to phone the NHS, who would then take charge.
He continued: "For a day or two (while in Durham), we were both ill. I was in bed. My wife was ill, but not ill enough that she needed emergency help. I got worse. She got better. During the night of Thursday, the 2nd of April, my child woke up. He threw up and had a bad fever. He was very distressed. We took medical advice which was to call 999. An ambulance was sent, they assessed my child and said he must go to hospital. I could barely stand up. My wife went with him in the ambulance. I stayed at home. He stayed the night in the hospital. In the morning, my wife called to say that he had recovered, seemed back to normal. Doctors had tested him for Covid and said that they should return home. There were no taxis. I drove to the hospital, picked them up, then returned home." The child tested negative. So, logically, in the absence of a test, it could not be assumed Cummings and his wife had contracted the virus.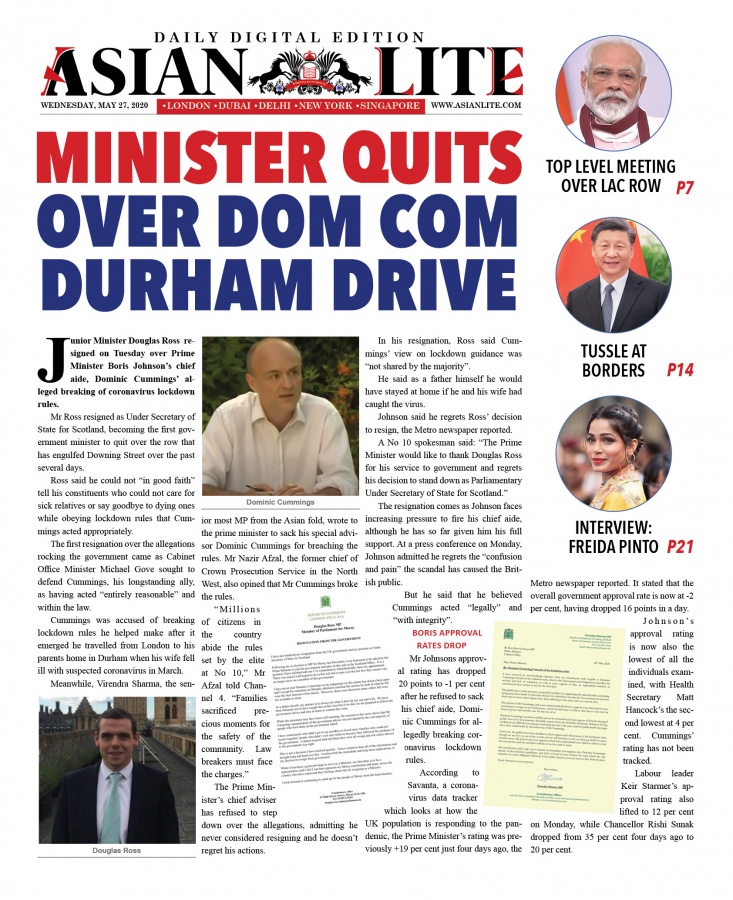 He went on to state: "That Saturday (11 April), I sought expert medical advice. I explained our family's symptoms and all the timings, and I asked if it was safe to return to work on Monday, Tuesday, seek child care and so on. I was told that it was safe and I could return to work and seek childcare." Still no evidence he or his wife had suffered from COVID19; and an admission of availability of childcare in London, which he had not explored or opted for earlier.
Cummings' narration of events descended into the incredible when he attempted to justify a 60-mile round trip to Castle Barnard, a tourist attraction in the region, to ensure his eye-sight was good enough for him to undertake the journey back to London. Coincidentally, the test drive was on his wife's birthday. Conveniently, his mother's birthday, not to mention the four-day Easter holidays, also fell within his fortnight's cooling off in the country.
Cummings exploited a loophole in the government guidelines. But the spirit of the law was most certainly violated. A YouGov opinion survey released on 26 May elicited 59% of Britons felt he should resign, 71% thought he broke lockdown rules. 46% of the ruling Conservative party voters said he should step down.
The pro-Johnson Daily Telegraph reported Conservative MPs witnessed a "mailbox rebellion" – meaning constituents were up in arms about Cummings' conduct. The respected and responsible Financial Times was of the view, "Boris Johnson can't afford to squander trust by protecting Dominic Cummings". Over a bruising four days, the former's approval rating plunged by 20 points – from +19 to -1 – according to pollsters Savanta ComRes. Appreciation of the government plummeted to -2, representing a drop of 16 points in a single day. Public rating of the Chancellor of the Exchequer Rishi Sunak, son-in-law of Infosys founder N R Narayana Murthy, also fell after he openly backed Cummings.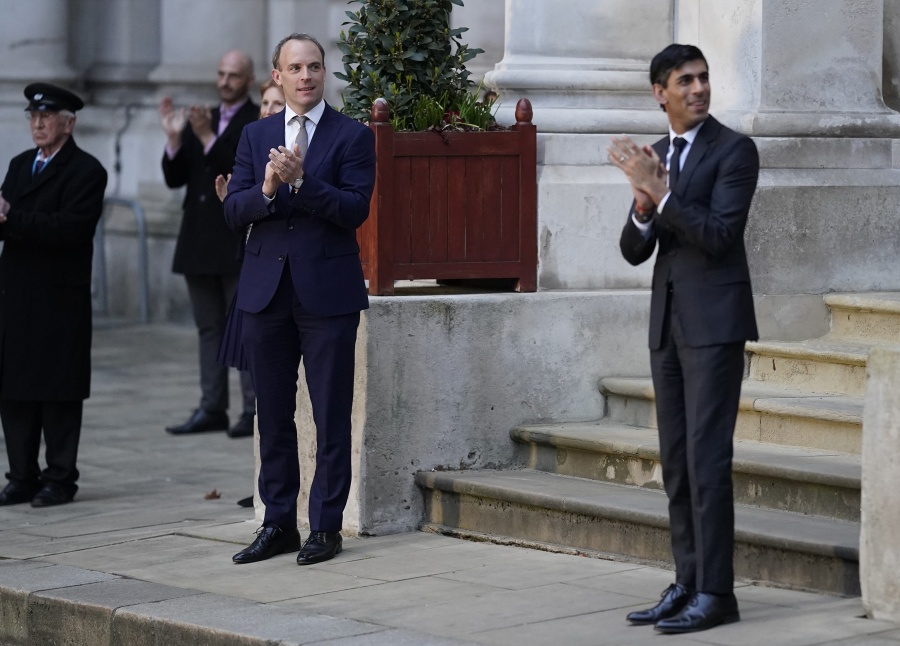 Such a dramatic downfall surfaced during what should be honeymoon days for Johnson. Also, considering the trying times – brought about by COVID 19 pandemic – people had rallied behind the government. But the goodwill was spurned by a brazen disregard of ordinary citizens who dutifully sacrificed by strictly observing restraints and defence of an individual who flagrantly disobeyed these.
Jeremy Wright, a lawyer and Attorney-General under Cameron, now a backbencher in the House of Commons, wrote to Johnson to say it would be better for Cummings to leave his position. He contended: "There is language in the regulations and guidance which recognises the difficulty some will have in complying with the restrictions in full if dealing with young children or seeking to help vulnerable individuals. Mr Cummings has relied on this language to justify his decision…" He added, though: "Given that government and scientific advice has been clear that, for most infected with the virus, it would be experienced as a relatively mild illness, I do not think Mr Cummings has yet explained clearly enough why he believed that he and his wife would likely be incapacitated by it, necessitating the actions he took." Regarding the trip to Castle Barnard, he asserted, "I do not find his reasoning for making this trip (to test his eyesight) persuasive…"
Cummings' bending of the rules has forced the UK government to review fines inflicted on people who were on the road because of child issues. The greater worry is a pardon of Boris' special adviser will lead to many others using their discretion and abandoning the discipline they have demonstrated so far. This, in turn, could cause a spurt in new cases and deaths. Already, Britain has the dubious distinction of recording the highest mortality among countries in Europe.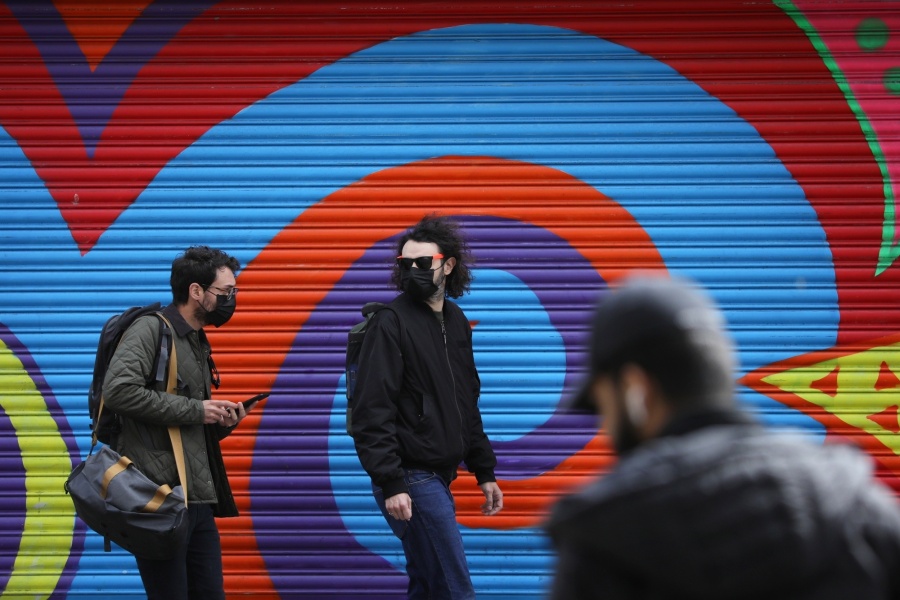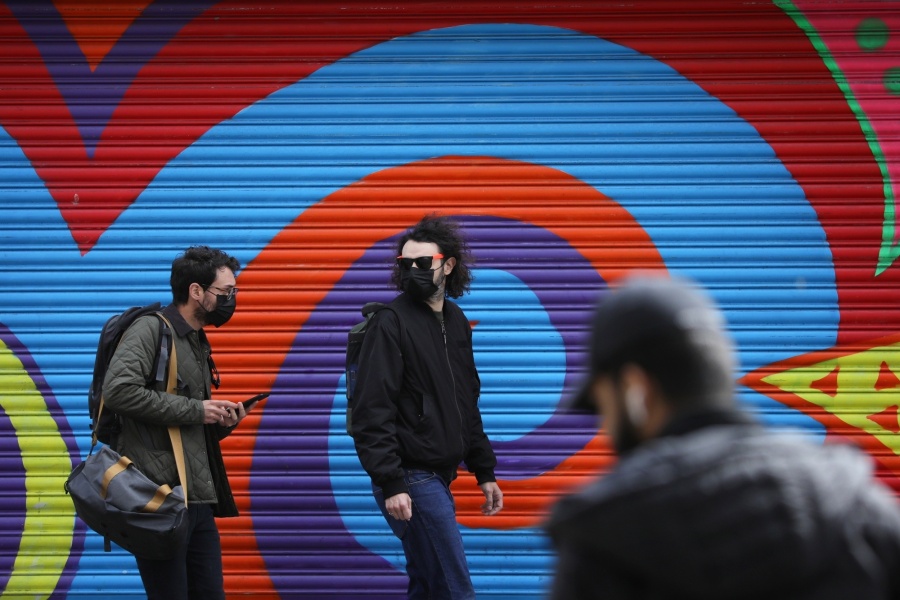 If Johnson under irresistible pressure eventually removes Cummings, he will still have been weakened by his initial resistance and be left bereft of a Brajesh Mishra, without whom Atal Bihari Vajpayee would possibly have been a cipher as prime minister. If he doesn't, it could quite remarkably be the beginning of the end for him. Few prime ministers after the majority he enjoys in the Commons have not been re-elected for a second term. He is in danger of becoming an exception.
Also Read – UK To Help Hong Kong Protesters