Advertisement

Virendra Sharma MP joins Fairtrade in calling for an end to the exploitation of cocoa's invisible women…reports Asian Lite News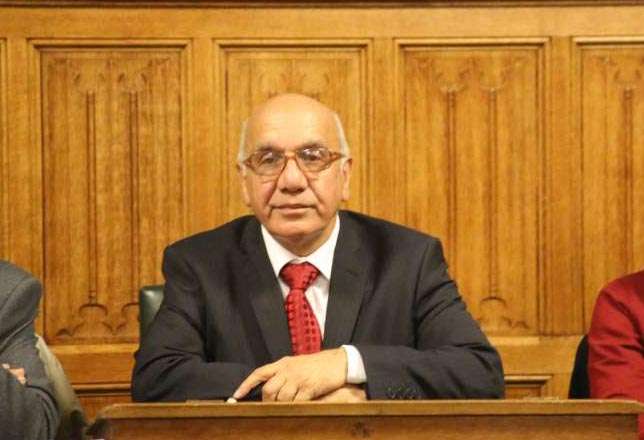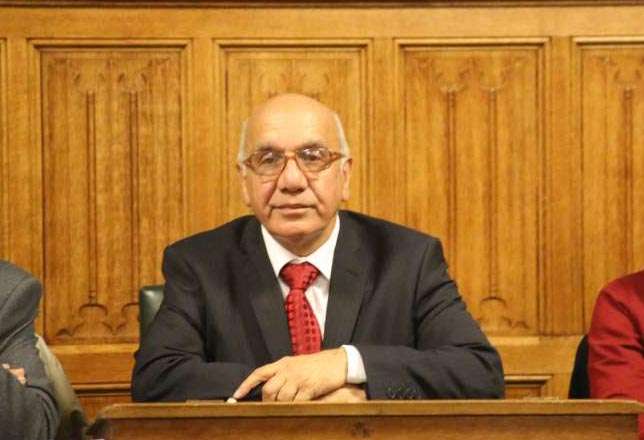 Virendra Sharma MP joined the Fairtrade Foundation in calling for urgent action to end the exploitation of women cocoa farmers at a reception to mark the start of Fairtrade Fortnight in Parliament on 26th February. New Fairtrade research has revealed a gender pay gap in the global chocolate industry, with women cocoa farmers paid as little as 23p a day.
Speaking at the reception, cocoa farmer Rosine Bekoin, Fairtrade cocoa farmer at the CAYAT Co-operative, Côte D'Ivoire described how her co-operative helps female cocoa farmers thanks to Fairtrade certification, including how the Fairtrade Africa Women's School of Leadership supported her to feel empowered and grow her business.
Other speakers at the reception included Rachel Turner, Director of Economic Development, Department for International Development, Sarah Champion MP, Chair of the International Development Select Committee, Jemima Jewell, Head of Corporate Responsibility at John Lewis Partnership and year 9 geography students from Salendine Nook High School in Huddersfield. The event was closed by Lord Mark Price, Chair of the Fairtrade Foundation, who highlighted that one simple way to support farmers and workers in developing countries was to buy products with the Fairtrade logo.
The UK chocolate industry is worth at least £4 billion each year, yet despite this, most cocoa farmers live in abject poverty – a typical farmer in Côte d'Ivoire and Ghana earns just 75p a day. Women farmers are worse off, working longer hours and earning less. Just 25% of women cocoa farmers own their own land, while working about a third more than men when childcare and domestic chores are taken into account.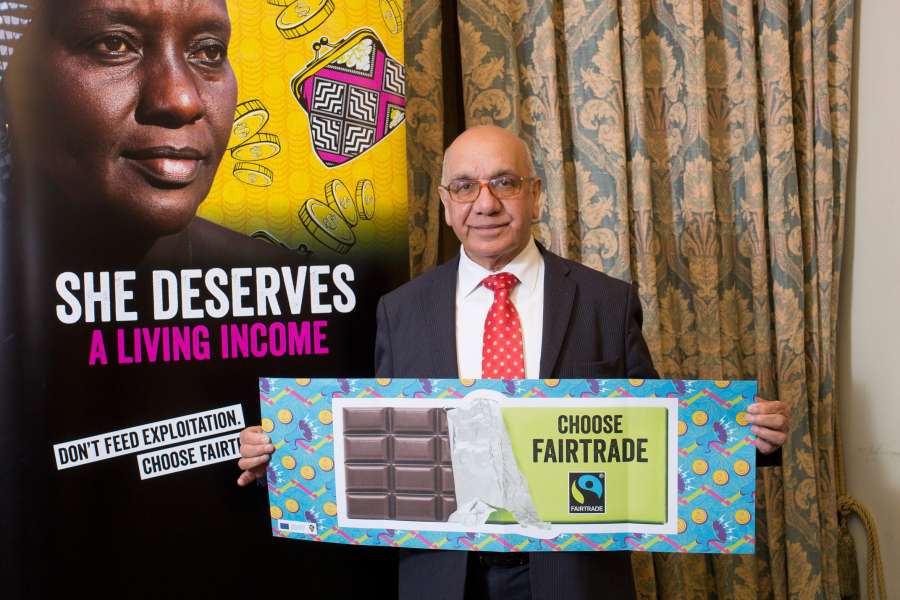 Fairtrade is calling for action from government and business to address the situation. Fair prices need to be paid for cocoa so that a living income can be achieved. All policy and programme interventions in cocoa should address the challenges facing women cocoa farmers, with tailored strategies and plans.
Fairtrade's new report, 'Chocolate's Invisible Women,' highlights how large numbers of women farmers face an even worse situation than their male counterparts, especially some groups who are completely 'invisible' to market, research, and policy actors.
Virendra Sharma MP said: "With only ten years left, the ambitious goals and targets enshrined in the Sustainable Development Goals (SDGs) to end poverty, support small-scale farmers and provide decent work for all will not be met unless urgent action is taken to support these 'invisible' women."