Advertisement

Mr Johnson's Covid-19 strategy dangerously leaves too many questions unanswered. Relying on herd immunity was total madness. Not testing populations is negligent; keeping the NHS staff without PPE is criminal …. Writes Dr Kailash Chand OBE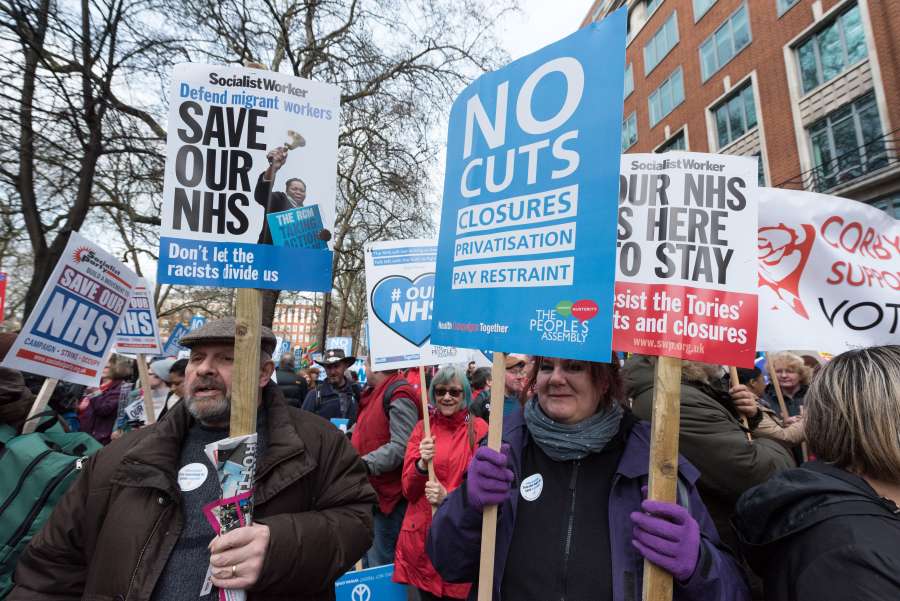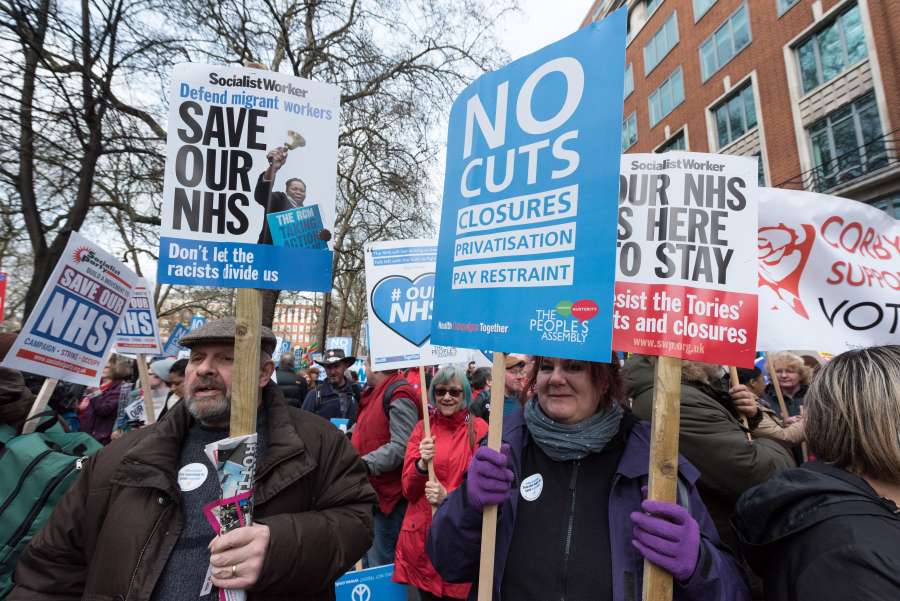 Last night at 8 PM my dry eyes shed tears. The British public appearing on doorsteps to applaud the country's NHS heroes who are fighting to save the lives of Coronavirus sufferers. Prime Minister Boris Johnson and Chancellor clapped in the backdrop of the Servants Door at Downing Street.
I was looking for a pic of Jeremy Hunt, the master brain who formulated the Tory health policy and the chief who ran the NHS for almost six years. The longest-serving Health Secretary in British history forgets to put a pic of him in his official Twitter account. We can't blame Hunt. Because once he forgets the nationality of his own wife!
Hypocrisy Thy Name Is Tories. They never cared about the NHS and its precious committed staff. They totally ignored the plight of nurses and the genuine request of junior doctors to revise their salary. Mr Hunt and his elk humiliated the workforce by refusing to heed their requests. They saved millions and forced several of us depending on food banks for survival. But now Corona has changed their attitude. They want us. But still, they don't care about us.
The prime minister and his cabinet's job is not to try to piggyback on grateful public's thankfulness to the NHS heroes. It is their duty to protect them and make sure that they are getting what they need to do their jobs. Preaching something and delivering something is the hallmark of Tory policies. They are just opportunists. They will send troops to the battlefields without proper armouries and force NHS staff to work on the frontline without PPEs.
Just this hour, the prime minister, who boasted of shaking hands with patients has Coronavirus. (Differences aside, God bless & get better and wish you a speedy recovery.) The warnings from China and Italy were loud and clear. But politicians and their advisers wasted valuable time. The provision of personal protective equipment for health workers was strongly recommended. Testing for the virus should be done immediately a diagnosis was suspected.
The UK's best scientists have known since that first report from China that Covid-19 was a lethal illness. Why haven't we taken aggressive steps to suppress the disease? I am struggling to understand the Tory strategy to control the outbreak!
Many, GPs, Consultants, nurses and other frontline staff told me that many trusts and CCGs (Clinical Commissioning Groups) had no testing capacity whatever – and only hoped to have the capacity from this week. As speculated in media, even if capacity comes online, most the trust will only expect to have 'limited capacity' that might allow it to test critical front-line staff 'by exception'.
Most of the trusts, hope to test only staff already ill or self-isolating and in order to get them back to work – and not to prevent 'well' infected staff spreading the virus to their colleagues and patients.
Doctors are worried that the NHS is already stretched and under heavy pressure – and especially that it has too few intensive care beds and that GP surgeries are struggling to meet patient demand.
A&E waiting times were already the worst on the record before this crisis. Intensive care units are at capacity and are struggling to admit to patients who are critically unwell or awaiting cancer surgery.
Mr Johnson's Covid-19 strategy dangerously leaves too many questions unanswered. Relying on herd immunity was total madness. Not testing populations is negligent; keeping the NHS staff without PPE is criminal.
Better late than never, we are now taking the right actions to defeat this new epidemic. But we have lost valuable time. There will be deaths that were preventable. The system failed.
Why? Does our Prime Minister not realise the massive damage done by the cuts and privatisation his party has inflicted on the NHS and those who work in it. It's now being exposed by the unfolding coronavirus catastrophe. Researchers currently think that between five and 40 coronavirus cases in 1,000 will result in death, with the best guess of nine in 1,000 or about 1%. An individual's prospects depend on a range of factors: age, sex, general health and the health system you are in.
The elderly and those with some chronic health conditions are more likely to die if they contract coronavirus, with men faring slightly worse than women. Your prognosis also depends on the level of treatment you get. Medical staff also seem to be at significant risk, perhaps from extended or intensive exposure to the virus, making it particularly urgent for the government to sort out its inability to provide suitable PPE to all NHS staff.
It sounds and looks as if this virus is highly transmissible. As a new virus, its full capabilities and potential are not yet fully understood. London is worst affected, but the rest of the UK will soon be hit with a similar surge if the right measures are not taken. To win, we need to attack the virus with aggressive and targeted tactics.
We need to follow tested policies – as practiced by China, South Korea, Singapore, Taiwan, and India – to suppress the epidemic. And we need to hope that a vaccine and reliable treatment become available quickly.
We need to act now and act fast. Every day of delay will mean more people become infected or die. We have to attack the virus to win – defensive restrictions are not enough. I hope Mr Johnson after testing positive for Covid, adopts the 'attract virus stagey' by facilitating the mass testing of health workers and symptomatic population.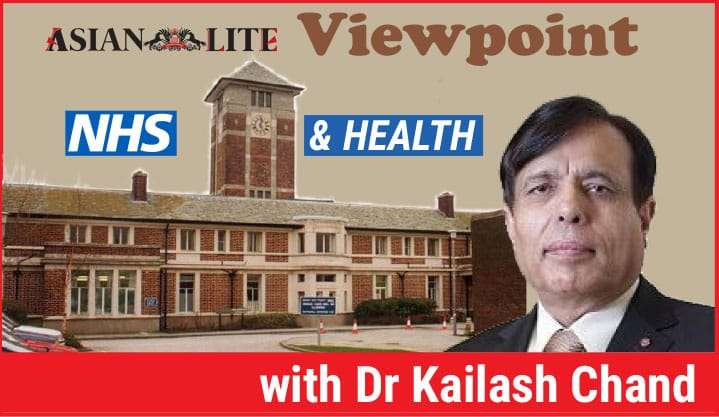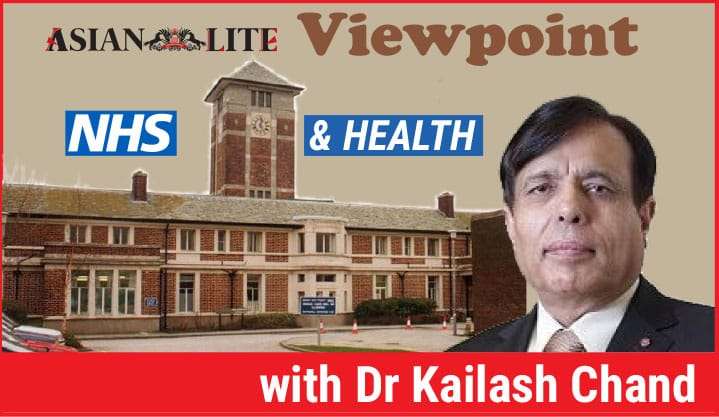 ( Dr Kailash Chand OBE is  Chair of Healthwatch Tameside and Former deputy chair BMA council)