Advertisement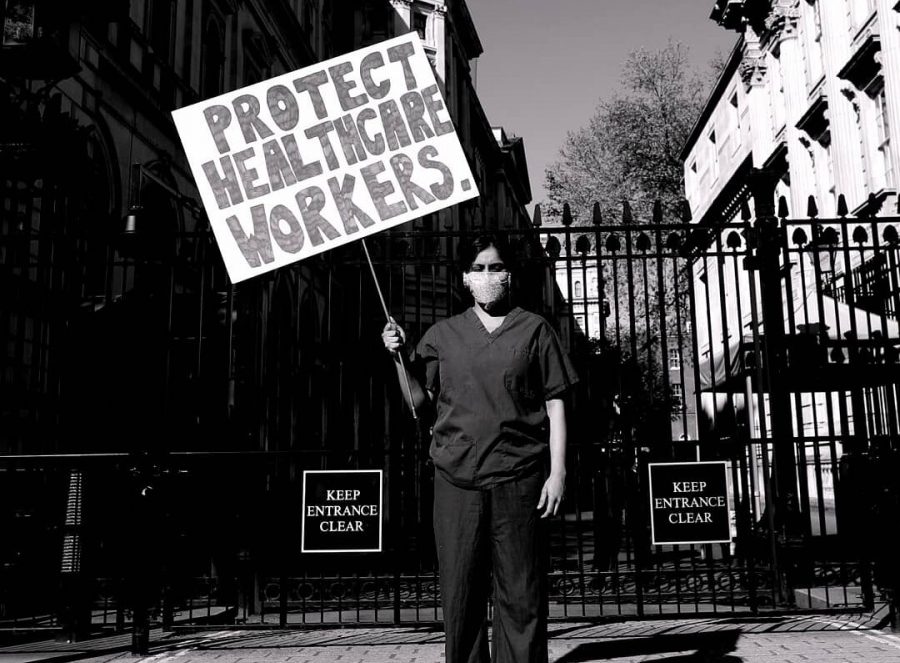 Two British-Asian doctors accuse the British government of breaking the international rules by not providing enough protection equipment to frontline staff.
The death toll on Friday nears 20K mark as another 684 people died.  Officials also said that 5,386 people tested positive for the killer virus in the last 24 hours, meaning 143,464 have now officially been diagnosed.
NHS England confirmed 587 people died in its hospitals, while another 174 deaths were announced across Scotland and Wales.
The latest reports say another Indian-origin doctor died from coronavirus. At least 121 health and social care workers are thought to have died from the virus.
Dr Vishna Rasiah who worked at Birmingham Women's and Children's NHS Foundation Trust, was 'highly regarded' in the Midlands.
Dr Nishant Joshi and his wife Dr Meenal Viz, who is pregnant, are concerned PPE advice have changed "without rhyme or reason," BBC reported. They are challenging government guidance on personal protective equipment (PPE).
Dr Meenal was in news last week when she held a one woman protest in front of the No 10 holding a placard asking the government to protect the NHS.
The couple also said guidance in England differs from World Health Organization (WHO) advice.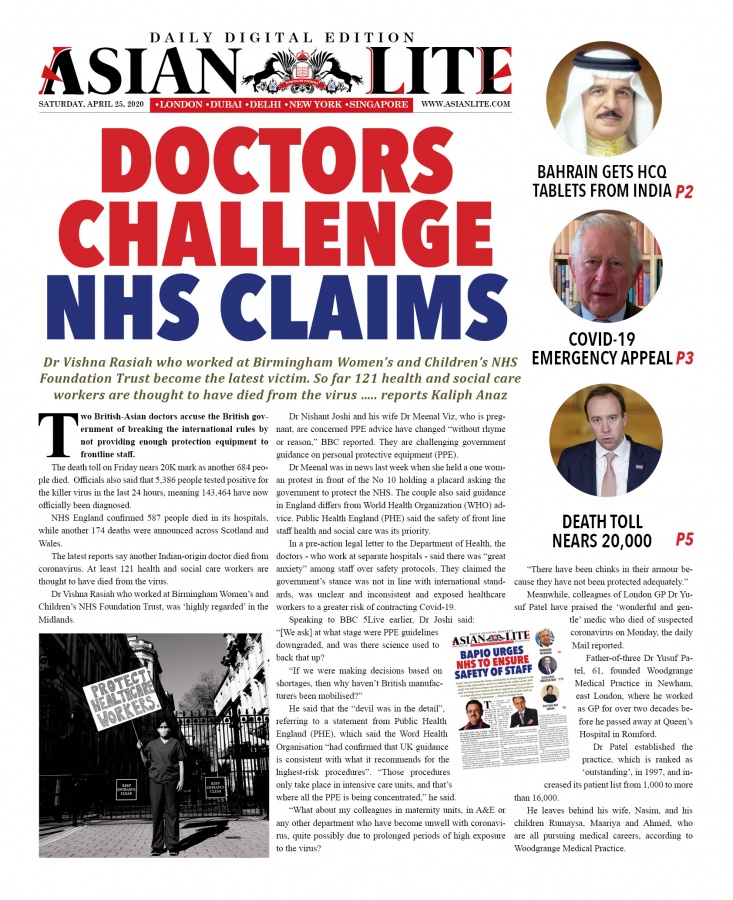 Public Health England (PHE) said the safety of front line staff health and social care was its priority.
In a pre-action legal letter to the Department of Health, the doctors – who work at separate hospitals – said there was "great anxiety" among staff over safety protocols. They claimed the government's stance was not in line with international standards, was unclear and inconsistent and exposed healthcare workers to a greater risk of contracting Covid-19.
Speaking to BBC 5Live earlier, Dr Joshi said: "[We ask] at what stage were PPE guidelines downgraded, and was there science used to back that up?
"If we were making decisions based on shortages, then why haven't British manufacturers been mobilised?"
He said that the "devil was in the detail", referring to a statement from Public Health England (PHE), which said the Word Health Organisation "had confirmed that UK guidance is consistent with what it recommends for the highest-risk procedures".
"Those procedures only take place in intensive care units, and that's where all the PPE is being concentrated," he said.
"What about my colleagues in maternity units, in A&E or any other department who have become unwell with coronavirus, quite possibly due to prolonged periods of high exposure to the virus?
"There have been chinks in their armour because they have not been protected adequately."
Meanwhile, colleagues of London GP Dr Yusuf Patel have praised the 'wonderful and gentle' medic who died of suspected coronavirus on Monday, the daily Mail reported.
Father-of-three Dr Yusuf Patel, 61, founded Woodgrange Medical Practice in Newham, east London, where he worked as GP for over two decades before he passed away at Queen's Hospital in Romford.
Dr Patel established the practice, which is ranked as 'outstanding', in 1997, and increased its patient list from 1,000 to more than 16,000.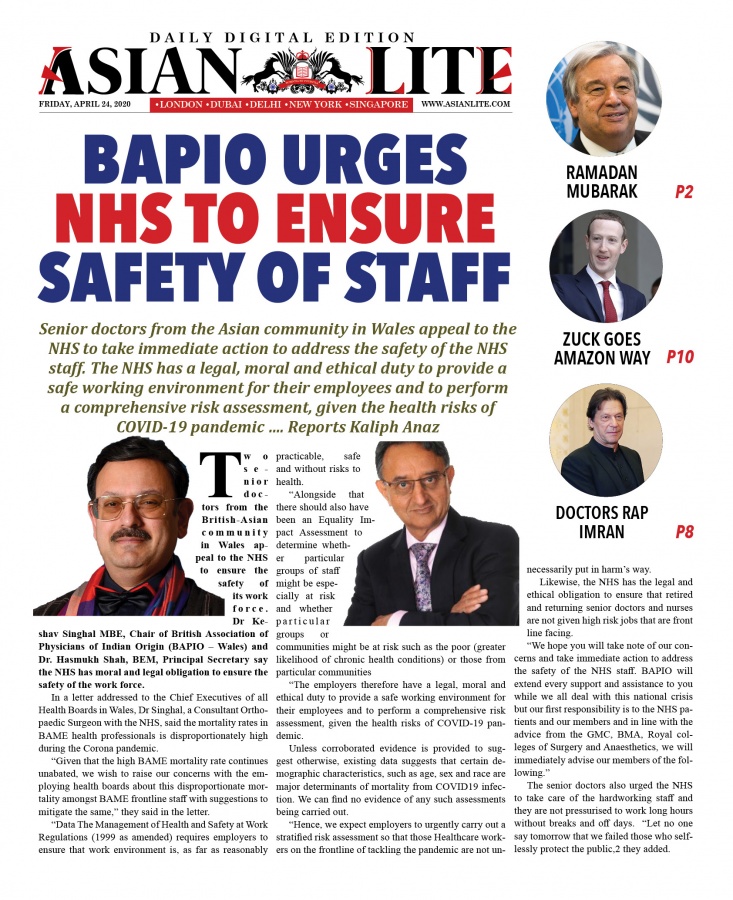 He leaves behind his wife, Nasim, and his children Rumaysa, Maariya and Ahmed, who are all pursuing medical careers, according to Woodgrange Medical Practice.
In a statement, the practice said: 'He was a simple, humble, honest man with no extravagances in life.
'He was the life and soul of any party and great fun to be with.
'Yet he set an example for all of us with his drive and enthusiasm to achieve the highest standards.
'He touched thousands of lives with his kindness, generosity and sincerity, serving the local community in Newham.'
Dr Patel was also a member of NHS Newham Clinical Commissioning Group (CCG), and he was Vice Chair of the borough's GP federation, Newham Healthcare Collaborative, from its inception in 2017.
Also Read – Covid-19 Pandemic: Whistleblowers Disappeared