Advertisement

Prime Minister Imran Khan's bluff and bluster to hide behind war clouds has failed. In fact the clock has begun ticking for declaring Pakistan a pariah state. Why he has pushed himself into a corner remains a Sudoku …. Writes Rifan Ahmed Khan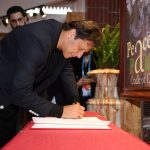 Despite all efforts to get a clean chit on terror financing and money laundering, Pakistan failed to come out of the grey list of Financial Action task Force (FATF). Just before the FATF panel meeting in Paris, the court sentenced wanted international terrorist Hafiz Saeed to jail in two terror funding cases. There were some other cosmetic actions too.
But the gamble backfired. The FATF has decided to retain Pakistan on its 'grey list' and warned Pakistan that it could be placed on the Black List to be in the company of Iran and North Korea if it fails to put its act together by June.
Black List invites greater scrutiny of all transactions in the financial system. The only way Pakistan can avoid that danger is to show "significant and sustainable progress"in prosecuting and penalising UN designated terrorists belonging to LeT, JeM, Haqqani Network, Tehrik-e-Taliban Pakistan, Islamic State and al-Qaeda by the next FATF Plenary session.
Put simply, Prime Minister Imran Khan's bluff and bluster to hide behind war clouds has failed. In fact the clock has begun ticking for declaring Pakistan a pariah state. Why he has pushed himself into a corner remains a Sudoku. Probably, he was convinced by in-house assessment that Black List is not round the corner. But the fact that Pakistan remains on the hook is not something he can afford to take lightly.
The IMF is already upset with Pakistan's failure to honour its commitment to mop up more revenue.  The IMF Mission visited Islamabad in the first fortnight of February and took stock of Pakistan's economic management under the bailout package. An agreement at the end of these meetings would have led to release of another trench of the loan.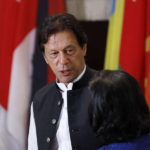 Just four days before the FATF meeting began in Paris, Lashkar-e-Taiba (LeT) founder, Hafiz Saeed, was convicted and sent to jail.  Hauling up Masood Azhar, the chief of Jaish-e-Mohammed,  and Dawood Ibrahim, the underworld don is not rocket science. Their whereabouts are very much in public domain,thanks to leaking roofs. Also their activities. JeM has taken credit for the suicide attack near the Kashmiri town of Pulwama that killed 40 Indian paramilitary police personnel in February last year.  Yet, Imran Khan Governmenttreats them both as holy cows, and wants the world to believe that they are untraceable.
This denial mode is not new to Pakistan. Americans have learnt it the hard way when they were gunning for Osama bin Laden, the al-Qaeda chief, the mastermind responsible for 9/11. Indians too have their own first-hand experiencewhich paved the way for their surgical strike on a JeM training facility near Balakot. This town is less than a two-hour journey from Abbottabad, where US Navy sailor, Robert James O'Neill had shot dead Osama bin Laden during a daring air raid in May 2011.
The Balakot surgical strikes had sent an unequivocal message that India can take down terror camps, infrastructure and launch pads across the border. And led to a considerable dip in cross border terrorist attacks in Kashmir particularly on soft targets, according to Indian Army Chief.
On its part, the Pakistan Army has pooh-poohed Indian assertions, and continues to maintain that the Indian air raid had left no damage whatsoever. Well, Italian journalist, Francesca Marino with eye –witness accounts has exposed the Pakistani lie. Naturally her 02 March 2019 report that the Indian air strike had killed dozens of Jaish terrorists, a former ISI agent and ex-Pak army men resulted in many red faces at the GHQ in Rawalpindi and the Foreign Office in Islamabad.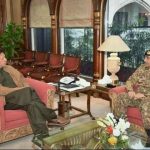 A step up in the shrill anti-India rhetoric is a natural corollary. Did it pay dividends for Pakistan? The answer is a resounding no, going by Imran Khan's regular lament that the world has not paid heed to his call and by Shah Muhammad Qureshi's homily to his countrymen that Pakistan must become strong economically to be heard and respected globally. Are Khan- Qureshi admitting that army dictated terrorism centric foreign policy has failed? The jury is out.
.