Advertisement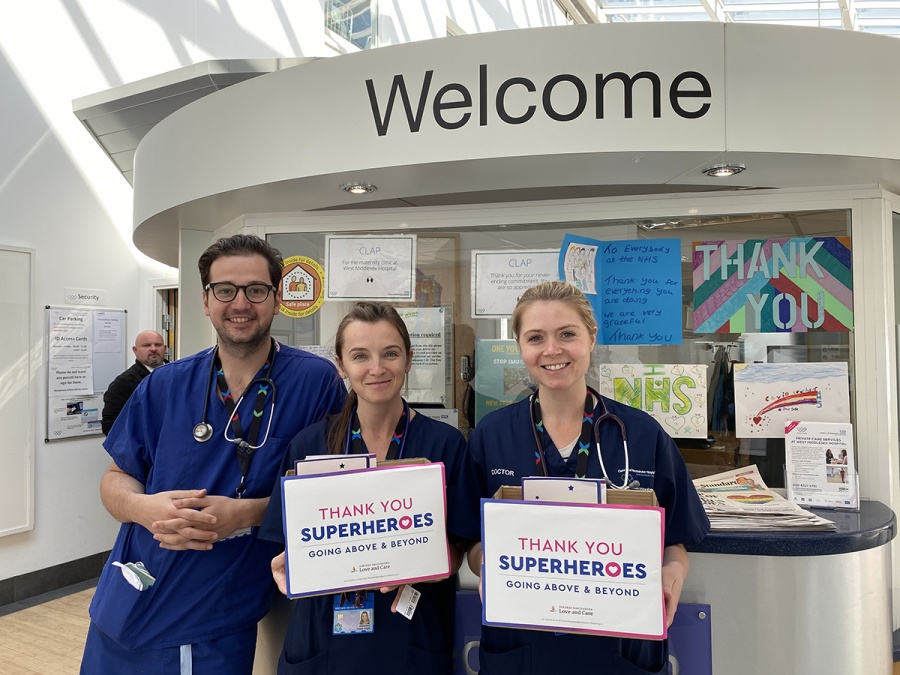 Batman, Superman, Captain America, Wonder Woman, Iron Man, Hulk, and Spiderman are just some of the superheroes whose names we recognise. However, commemorating National Superhero Day, 28 April 2020, Shrimad Rajchandra Love and Care UK (SRLC), a UK charity based in Bushey, London, have initiated a project aptly titled, Support our Superheroes, to let us honour the real Superheroes on our doorstep.
Our real-life superheroes on the frontline, may not wear capes, but they have superpowers of selflessness, bravery, kindness and compassion in service against COVID-19.
SRLC's campaign offers an opportunity for every one of us to be involved in showing immense gratitude to our superheroes by simply writing Gratitude Cards, sticking up Gratitude Window Signs or helping towards the provision of Gratitude Packs to different sectors of frontline workers each week.

"Whilst we are safe at home, we wanted to find a way to show our appreciation to these incredible frontline staff, who are the real Superheroes in this crisis. We found that receiving a simple hand-written card lifted their spirits, knowing that they were appreciated," commented Ashwin Mehta, trustee of Shrimad Rajchandra Mission Dharampur UK in charge of the SRLC programme.
An Innovative Campaign: #ThankDonateTag 
SRLC know that everyone is deeply grateful to all the essential workers, and that is where their #ThankDonateTag campaign comes in. SRLC have launched an Instagram initiative (@support.our.superheroes) to create a virtual "Great Wall of Gratitude" with thousands of gratitude messages for all our superheroes to come visit and feel noticed and appreciated.
The simple challenge aims to spread gratitude in 3 easy steps!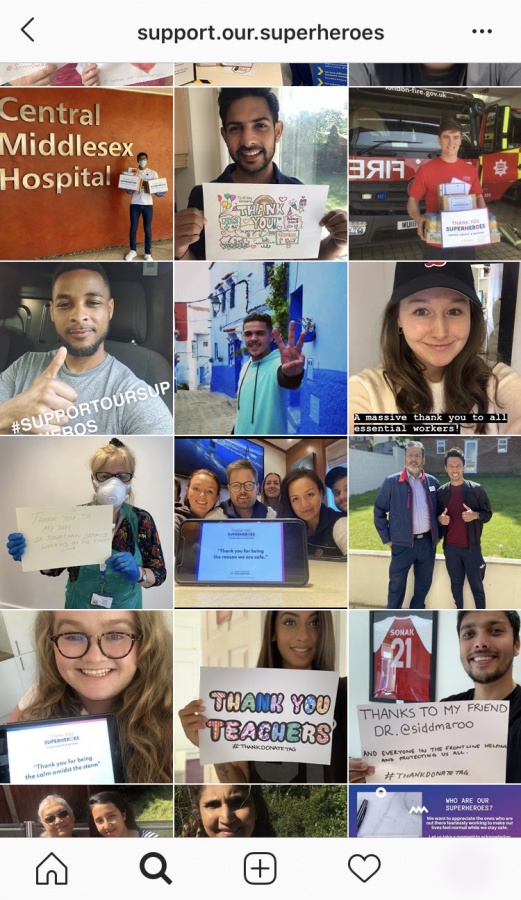 Step 1) THANK – Individuals can post a message, picture or short video expressing their gratitude towards a key worker, sector or a Superhero they know and don't know!
Step 2) DONATE – Make an optional £5 donation to help volunteers build Gratitude Packs full of essential items, goodies & messages to motivate our Superheroes
Step 3) TAG – nominate at least 5 other people to do the same on their Instagram story
Those not on Instagram but wanting to share their heartfelt gratitude to the Frontline Workers can do so via the virtual gratitude wall on www.supportoursuperheroes.com
The Support Our Superheroes campaign has started to receive generous donations and already delivered Superheroes Gratitude Packs containing energy bars, sweets, lip balms, hand creams and Gratitude Cards to 12 hospitals across the London region including St Thomas Hospital, Northwick Park Hospital and Watford General Hospital which are some of our busiest hospitals.
On receiving the Superheroes Gratitude Packs, Dr Rimal Shah A&E consultant at Barnet Hospital said "I wish I could share with you what happened after to the spirits of staff when they received the Packs and Cards. It's amazing. The spirits are up. Laughter! Smiles! Some tears of joy! Your appreciation means the world to us."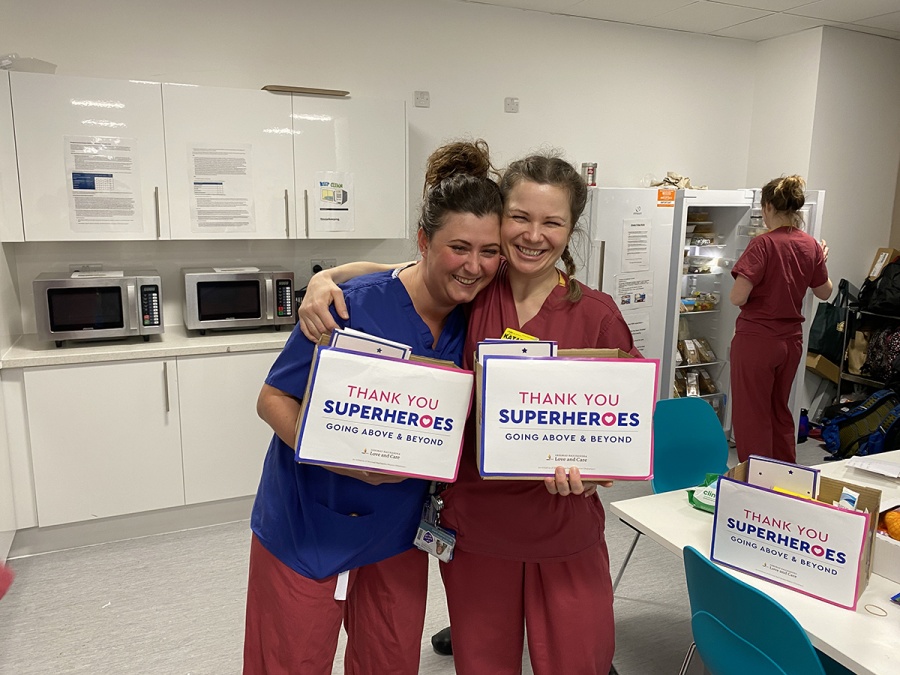 As well as thanking doctors and nurses, the campaign will continue to provide Superheroes Gratitude Packs to many other sectors over the coming weeks like Healthcare & Pharmacy staff, Nursing & Care Homes, Public Transport staff, Emergency Services, Supermarket staff and others. Support has come from people donating on their Virgin fundraising website and donation of goods from generous wholesalers.
You can join the 'Support Our Superheroes' Campaign by visiting www.supportoursuperheroes.com where you can download templates for Gratitude Cards, Window Signs or make a donation. Gratitude Cards can be emailed to frontline staff with a message or printed off and given to your postman, delivery driver or refuse collector from safety of your front door, or to supermarket or pharmacy staff when going out for your weekly essential shop, always ensuring you observe proper safety measures. The Gratitude Window signs can be printed and coloured-in creatively by you or your children and stuck up at the front of your house for all to see. Join the 'Support Our Superheroes' campaign today!
For further inquiries and information on the campaign and the people behind it, you can contact London.events@srmd.org  or call 07591 083156
Also Read – India to Attract More Investments