Advertisement

Half of the population are still struggling for survival. Price rise, power cut, water crisis…issues haunting the Niazi government are endless. But instead of addressing the issues, Imran Khan is blaming India for everything and trying to turn people's anger towards India … writes Dr Sakariya Kareem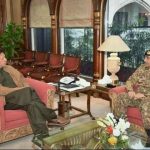 For the past seven months, Pakistan Prime Minister Imran Khan and his army chief General Bajwa have been apprehending what they term as false flag operations by India. Foreign Minister Shah Muhammad Qureshi is not missing any forum to articulate Pakistan's fears of an attack by India.  Both Khan and Qureshi have been describing Indian Prime Minister Narendra Modi as Hitler and India's ruling party – the Bharatiya Janata Party (BJP) as the neo-Nazi enterprise. The Pakistani leaders see in Modi-BJP combine a mission to drive Muslims out of India.
"Pakistan could face influx of refugees from India if the international community does not act to stop New Delhi from potentially revoking the citizenship of over 200 million Muslims," Imran Khan told a global meet on Afghan refugees his government hosted in Islamabad. He voiced concern of a conflict with India thus: "We in Pakistan are not just worried that there will be a refugee crisis. We are worried that this could lead to a conflict, a conflict between two nuclear-armed countries."
Why Pakistan has picked up a Nazi practice while dubbing Indian leadership as neo-Nazis and supremacists.There are no ready answers. Clearly this is a new denial mode which is different from what Pakistan has been practicing for years on issues that range from Taliban to terror outfits acting as the non-state actors with official patronage.For Goebbels, unlike for a journalist, facts are never sacred. What is important is the impact from repeated assertions.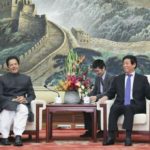 The reorganisation of the administrative set up in Jammu and Kashmir or what in essence is no more than Indian Jammu & Kashmir has no bearing either on Azad Jammu & Kashmir (Kashmir under Pakistan occupation) or on Kashmiri areas that Pakistan had gifted to China. India's amendment to its citizenship law – Citizenship Amendment Act, CAA, should not be a cause for concern since it only shows the country's readiness to accept with open arms the Hindus, Sikhs, Christians and Buddhists escaping ethnic cleansing in Pakistan, Afghanistan and Bangladesh.
Neither Imran Khan nor garrulous Qureshi can feign ignorance about persecution of minorities in the land of the pure as they like to hail Pakistan. Love Jihad or what is commonly known as kidnapping of young Hindu, Sikh and Christian girls for marriage has become big phenomenon both in the politically powerful Punjab province and the southern Sindh province where the Hindu population lives in the interiors with fear in their eyes and prayer on their lips. Now why Pakistani Hindus leave their home for India? BBC news feature broadcast on 28 October 2015 provided the answer: "Pakistani Hindus, who have arrived in the Indian capital in recent months, tell BBC Hindi's Zubair Ahmed that they fled their homes to escape discrimination and religious persecution".
So much so, Pakistan's continued India bashing baffles the uninitiated in matters Pakistan. The Oxford-educated Prime Minister Imran Khan keeps harping on war clouds between India and Pakistan and speculates that the feared war might come about when Kashmiris would protest and India would launch a crackdown on them. "This will be a war that no one will win and the implications will be global", he warns every time he appears before the media or addresses any gathering.  These are provocative statementswith a purpose – to make the world believe that the Kashmiris are Pakistan's own people and that Pakistanis the underdog facing existential crisis because of rouge India.The turn of events in Indian Kashmir show that Imran prophecy has not come true.
Clearly Prime Minister Khan wants to achieve diplomatically what his army could not achieve despite waging two major wars against India and making the pampered non-state actors mount multiple terrorism missionsinto India particularly Kashmir. There is a much larger hidden purposeas well; it is to divert the attention of domestic audience from the worsening economic scene and of the global community from the kid gloves treatment reserved for the faces of terror enterprise based near and around Lahore, the provincial capital of Punjab.