Advertisement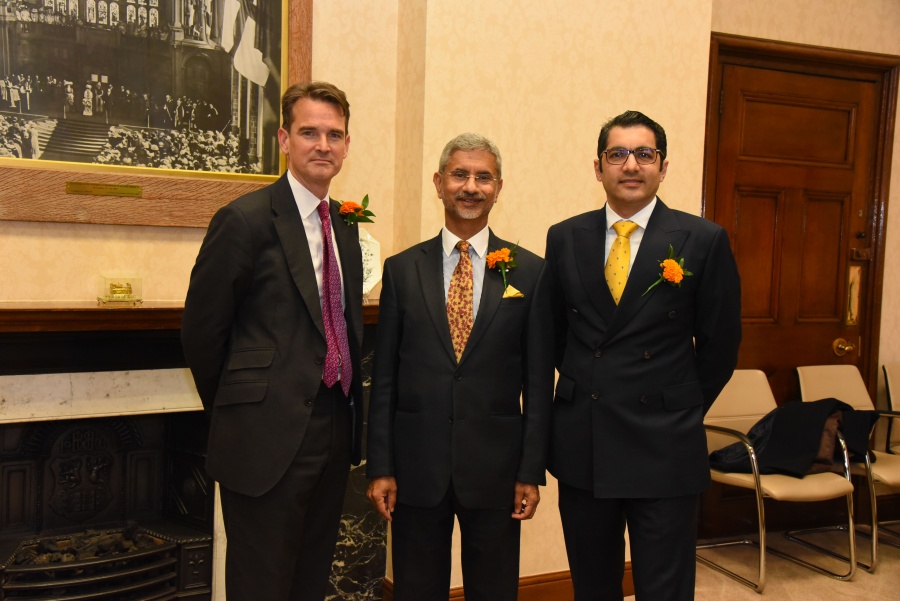 A captivating photograph must be attributed to the person behind the camera who dexterously captures and presents the image lucidly. While London mostly enjoyed the attention and action for India-UK relationships, Birmingham and Midlands turned an important leaf particularly in the last few years. Asian Lite's Ragasudha holds a conversation with the outgoing Consul General of India Dr Aman Puri, who was instrumental in etching few significant milestones during his tenure at Birmingham Consulate.
ASIAN LITE: From a Dentist to Career Diplomat, how did your sojourn into Foreign Service happen?
DR AMAN PURI: Before becoming career-diplomat, I went into medical stream as per family tradition. However, rather than dentistry, the Civil Services attracted me, especially the Foreign Service. In 2003, I got through the exam and obtained 37th rank paving the way to my career into Indian Foreign Service. My first assignment was at Belgium.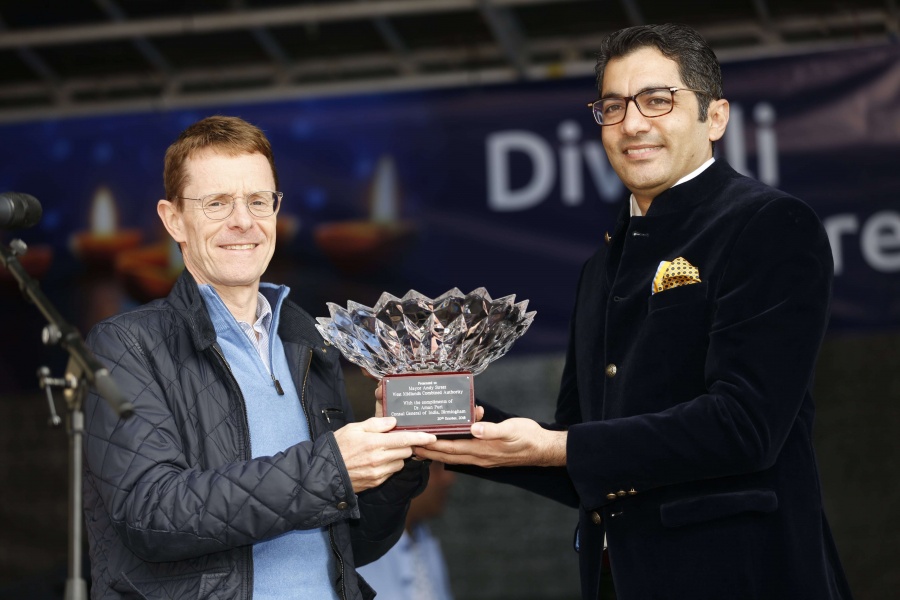 AL: We would like to hear about your career highlights before your UK posting.
DR PURI: I have spent three and half years in Prime Minister's Protocol, which is long compared to people in the role, who would usually have an average two years' tenure. I served in two Prime Ministers' regime. I have learnt a lot as part of Advance Team and was fortunate to organise maximum number of Prime Ministerial visits. Visited about 35 countries which gave a good exposure to different governments, work cultures, diplomatic core and people. I also cherish my role as Passport Officer in Chandigarh and Regional Passport Officer, Delhi. One amazing transformation has been the outsourcing of Consular Services to TCS in India, which is a role model for implementing Public Private Partnership in Government Service delivery. For me personally it was an interesting experience.
AL: What are the most cherished memories that you would take with you from your UK tenure as CGI?
DR PURI: There are a few key milestones that I am proud to have overseen in my tenure. One is the recent West Midlands India Partnership that significantly brought leaders on one platform. Last year Guru Nanak Chair was established by us, a project of its kind outside India, supported by the Government of India.  Touring exhibition of Guru Nanak was taken to several places nationally and internationally, including Sikh temples, community centres, USA, Canada, European Parliament, Birmingham Cathedral et al. Centre for Sikh and Punjabi Studies was established in Wolverhampton.  The first Distinguished Guest lecture was rendered by Shri Dr S. Jaishankar in 2018 at the University of Birmingham. Next was Mr Hardeep Singh Puri to speak.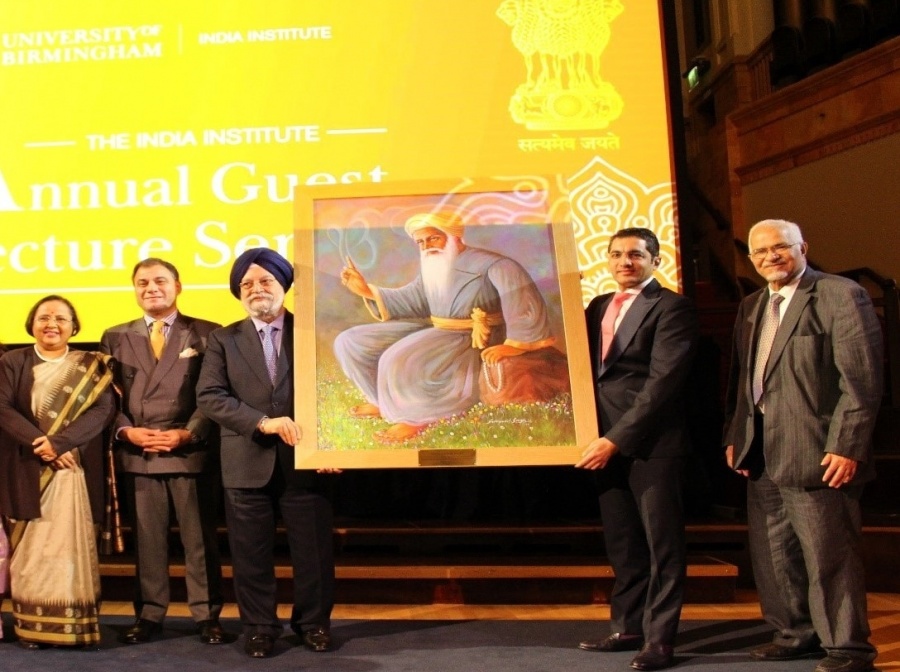 These lectures enhance strategic understanding of India, and also drive the right perception of India. We have certainly broken barriers with these milestones. We also engaged well with the younger generation Punjabis. Two groups from the UK- one from London and one from Midlands have gone to Punjab to have a first-hand experience of the progress and development Punjab made lately. The memories of Diwali on the Square celebrations is something I would carry with me delightfully. The improvement in consular services, their timelines and efficiency are certainly worth mentioning. Since October 2019, we were the only Consulate available all 365-days a year, open even on weekends for a couple of hours for any emergency travellers.
AL: How do you see UK-India relations in post-Brexit scenario, especially opportunities for Midlands?
DR PURI:  I am certain that India and UK's s engagement with the UK is only likely to increase, cutting across all sectors, be it collaboration on Technology, Research & Development, Investments and M&As. Particularly in this region, Healthcare is on the centre stage, with leading clinical research facilities. There are about 850 Indian companies in the UK and 650 Indian Diaspora owned companies. All put together, it is a huge and positive contribution to the employment that Indian companies and Diaspora-owned companies are making. This would only continue further. It is possible for India to also send the largest number of students and become single-largest source country.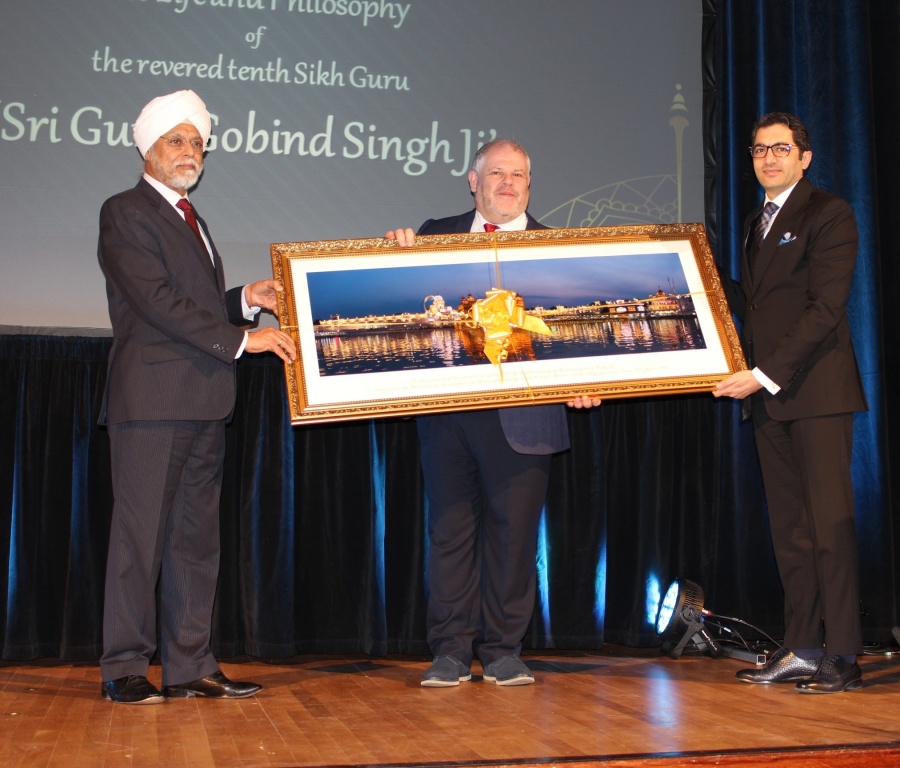 There are successful entrepreneurs in the UK. The opportunity I see is how British and Indian Universities can partner and create a workforce together, by using technology to train professionals in India to meet the acute shortage in the UK. It is heart-warming to see the Indian community becoming a role-model community in Britain. I would like to underscore the extraordinary contribution of the British Indian community in the political sphere and other key roles, therefore would like to see more of Indian origin individuals making a contribution to civic and public roles.
AL: What are you looking forward to in Dubai?
I understand it is an important Consulate due to a large diaspora present there. There is a huge connectivity, and economic & cultural link between India and UAE. Primary thing is that due to economic distress arising out of COVID there is a huge stress and diaspora members might have to travel to India. How to revive the opportunities, re-employment opportunities is something that I would focus on. How to make India's presence huge at Expos etc is something that I should take forward.

Indian Community Lauds Dr Puri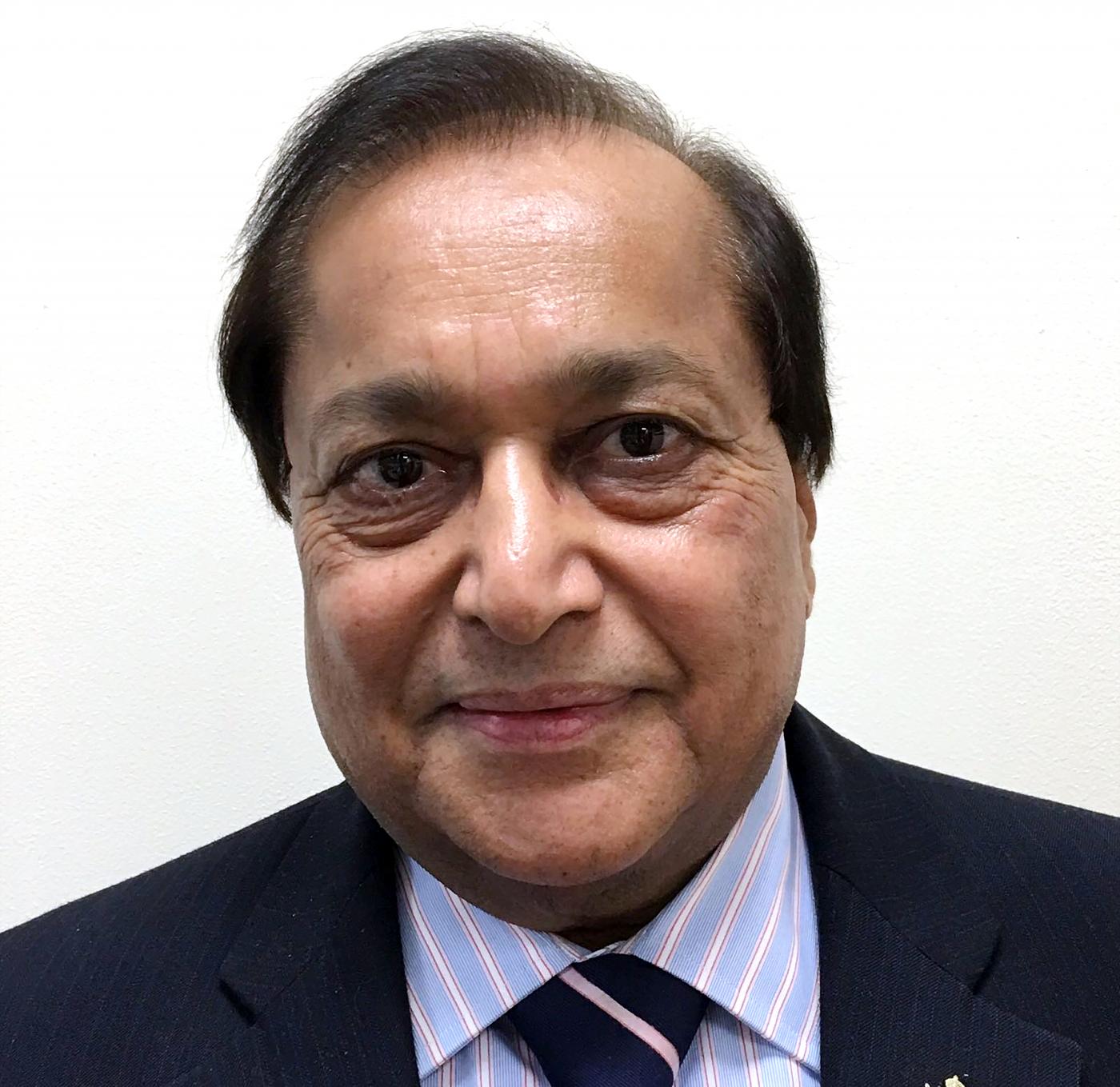 Lord Rami Ranger CBE, Chairman, Sun Mark Group:
"He is a diplomat for all seasons as he is young, dynamic and very courteous with the ability to connect with people instantly. He has built up his following in the United Kingdom through his charm and helpful attitude. He is a thorough gentleman and diplomat of the highest order. I had the pleasure of working with him when the Govt of India celebrated the 550th Birth Anniversary of the founder of the Sikh faith, Guru Nanak Dev Ji at Birmingham Town Hall. He has also played a significant part in the Annual Diwali celebrations in Birmingham with the Mayor of the West Midlands. He has also been central to developing medical and healthcare partnerships between India and the UK. I am pleased to learn he has been appointed the Consul General of Dubai. I say with confidence that he will further strengthen the special relationship between Dubai and India and will also prove very popular amongst the large, vibrant Indian diaspora."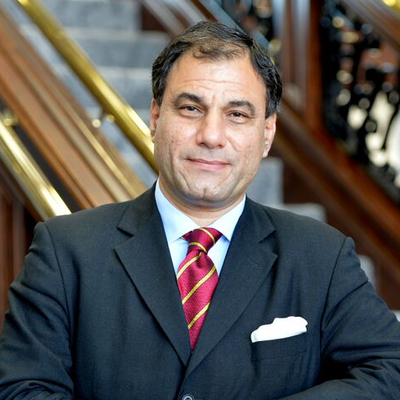 Lord Karan Bilimoria, Chancellor of the University of Birmingham:
"I have witnessed first-hand his sterling work. His support for the University has been truly outstanding and he was instrumental in helping us create the University of Birmingham India Institute. We have also worked very closely with him with regard to the prestigious University of Birmingham Guru Nanak Chair. As a qualified dentist himself, his interactions with the University of Birmingham School of Dentistry have been invaluable. He will be greatly missed by everyone who has had the privilege to know and interact with him in the region. I wish him every success in his new role as Consul General in Dubai."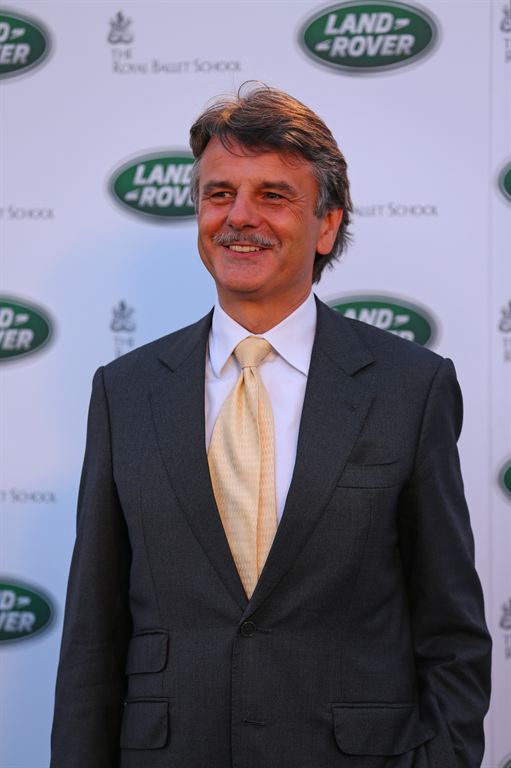 Prof Sir Ralf Speth, Chief Executive Officer, Jaguar Land Rover:
"Throughout his tenure as Consul General of India, Birmingham, Dr Puri has been instrumental in fostering positive India-Midlands relations, promoting joint economic agendas whilst encouraging shared passions for innovation and growth. At Jaguar Land Rover, under the guidance of Ratan Tata, we have seen the power of a strong partnership between our region and India. The new West Midlands India Partnership, which Dr Puri played a key role in developing, will ensure the an economic bridge between India's colourful culture and the inspiring industrial heritage of the West Midlands continues to flourish."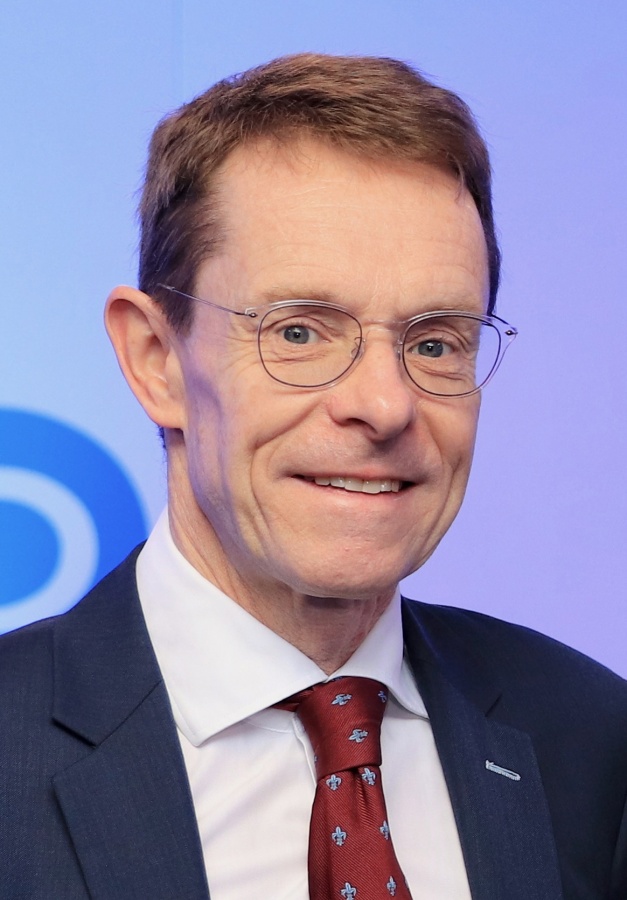 Mr Andy Street, Mayor of the West Midlands:
"I have worked closely with Dr Puri since he was appointed in 2017.  We have worked closely on many joint initiatives from Diwali on the Square, the setup of the West Midlands India Partnership and the opening of the Gandhi Peace Centre at the Balaji Temple in Tividale. The West Midlands has no doubt benefitted from his tireless energy and infectious enthusiasm. He will be dearly missed."
Neena Gill CBE, former MEP for West Midlands: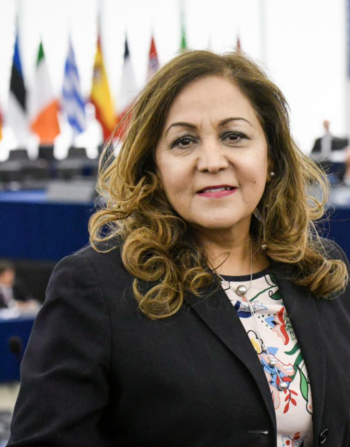 "Dr Aman Puri has been an exceptional and one of the most proactive CG's I have known in Birmingham over my 20+ years of political activity in the region. Not only did he promote many new initiatives between West Midlands and India that deepened the relationship between the two, his successor has very big shoes to fill. He spearheaded new dialogue between the region I represented, in a variety of areas from educational, health or manufacturing to name just a few. Personally, I have been involved with Health conferences with University Hospitals Trust Birmingham, leading to collaboration between Indian Health providers and Health Authorities.  Plus pioneering work with Warwick, JLR and Tata establishing Lord Prof Bhattacharyya Manufacturing Centre at Warwick University. His greatest achievement in my opinion however, is with the University of Birmingham establishing The India Institute and awarding the Chair of Sikh Studies to Birmingham University too, which is a real source of pride to the Sikh Community in the region and elsewhere."
Professor Sudhesh Kumar OBE, Dean of Warwick Medical School at the University of Warwick:
"Dr. Aman Puri has been very effective and influential in promoting India. He has worked tirelessly to inspire the Indian diaspora in the UK to work with Indian organisations and produce impactful programmes whether that is education, medical research or clinical. He leaves a very impressive legacy for his successors to build on."
Professor Nat Puri CBE, Industrialist and Founder of the Purico Group:
"Aman Puri has created a new image of CGI Birmingham, Accessible, Dynamic Positive and fully involved. He was never shy to try new openings. He will be missed but I am sure next CGI will also come with lots of positive plans. He is going to be a hard act to follow but then again we did not expect what we got last time."