Advertisement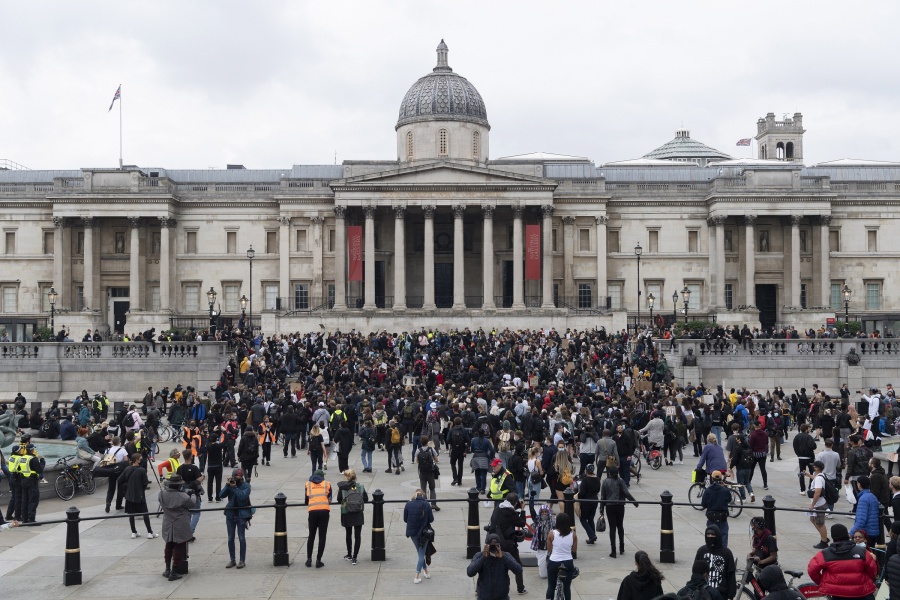 Restrictions have been placed by police on several groups ahead of planned protests in London this weekend, it was reported on Saturday.
The Metropolitan Police said several protests are scheduled in the capital on Saturday, including a Black Lives Matter demonstration, the BBC reported.
The new conditions mean Black Lives Matter demonstrators must stick to a specific route between Hyde Park and Trafalgar Square, where they will be permitted to assemble until 5 p.m.
Similar regulations applied to right-wing groups require them to assemble in Parliament Square and some parts of Whitehall, again until 5 p.m.
The Met said police officers routinely talk to organisers before and during an event to minimise disruption and disorder.
But the police force warned protesters to reconsider attending at all due to the coronavirus pandemic.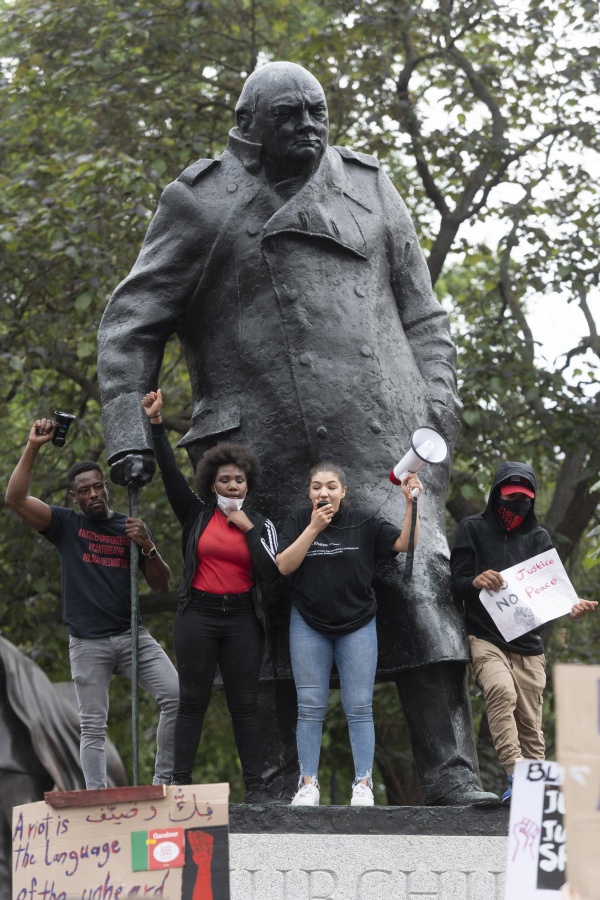 "We are asking you not to come to London, and let your voices be heard in other ways," the BBC quoted Met Commander Bas Javid as saying.
"Policing demonstrations is complex and challenging, not least during a global health crisis.
"We will continue to police any protests with the aim of keeping people safe and preventing crime and disorder," he added.
The new restrictions come in the wake of violence and serious disorder in Westminster at the end of last week's protests.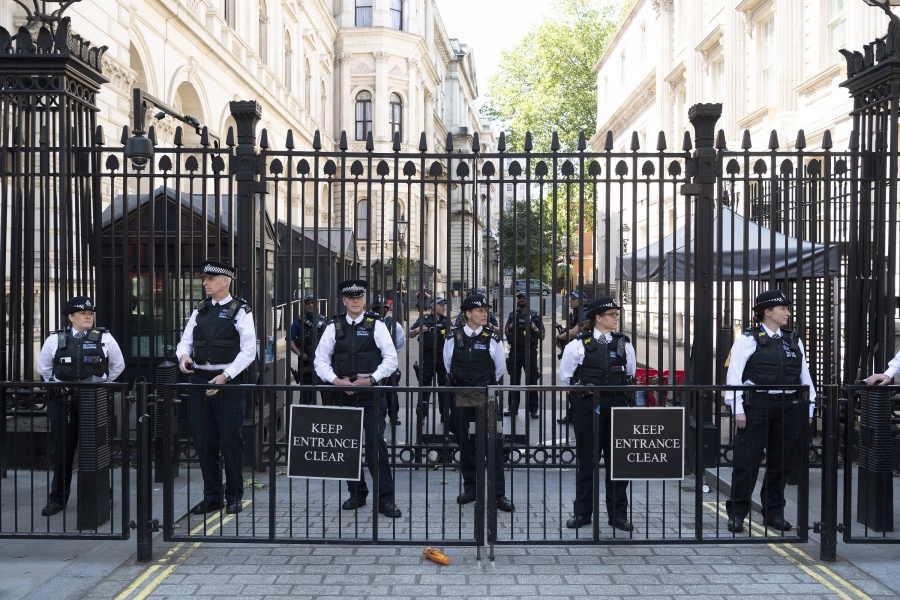 While police said those demonstrations were on the whole peaceful, there were dozens of arrests and 27 police officers were injured.
A Black Lives Matter demonstration took place in central London on Friday evening with leaders of the march urging those in attendance to keep the demonstration "peaceful" and not to join any anti-racism rallies planned for the weekend.
Hundreds of campaigners surrounded Nelson's Column in Trafalgar Square after walking from Hyde Park, as around two dozen police officers watched on.
Meanwhile, a statue of war-time leader Winston Churchill in Parliament Square was boarded up to protect it from potential damage.
Other monuments have been removed ahead of separate protests planned over the weekend, while the Cenotaph war memorial, in Whitehall, has also been covered.
In Poole, Dorset, a statue of Scouts movement founder Robert Baden-Powell is to be cladded instead of removed.