Advertisement

The Brexit Britain gave a warm welcome to the first leader from the European Union. Prime Minister Boris Johnson and London Mayor Sadiq Khan, Prince Charles and Duchess of Cornwall welcome French President Emmanuel Macron. The French leader in the UK to join WW II related events.
"Today we commemorate the 80th anniversary of General de Gaulle's Appel du 18 juin. Thank you President  @EmmanuelMacron for awarding our city the Légion d'honneur – your country's highest accolade. London will always be a sanctuary for those escaping the tyranny of fascism," said mayor Sadiq Khan in a Tweet.
Earlier, Mr Johnson met Mr Macron at Downing Street to mark the 80th anniversary of a famous wartime broadcast.
In 1940, French Resistance leader Charles de Gaulle used the BBC to send a radio message to Nazi-occupied France, urging people not to give up the struggle against Hitler.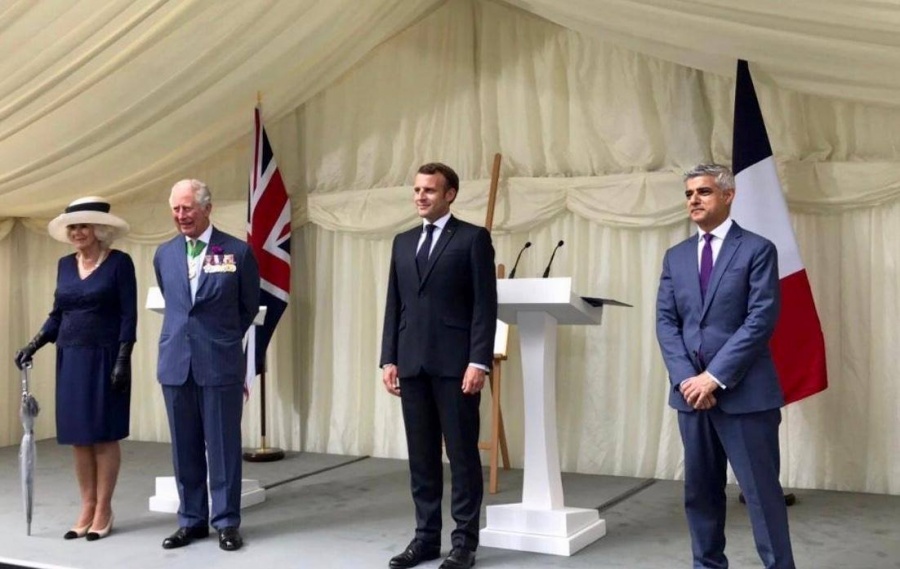 Mr Johnson praised the "courage and sacrifice" of those who fought on, BBC reported.
The French president was exempted from the 14-day quarantine requirements, as a "representative of a foreign country on business".
Social distancing was also maintained during the visit. The two leaders viewed artefacts and letters from General de Gaulle's time in London and from his partnership with the UK's wartime prime minister, Sir Winston Churchill.
Mr Johnson presented Mr Macron with a framed montage of a telegram sent from General de Gaulle to Sir Winston on VE Day, in 1945, and Sir Winston's reply.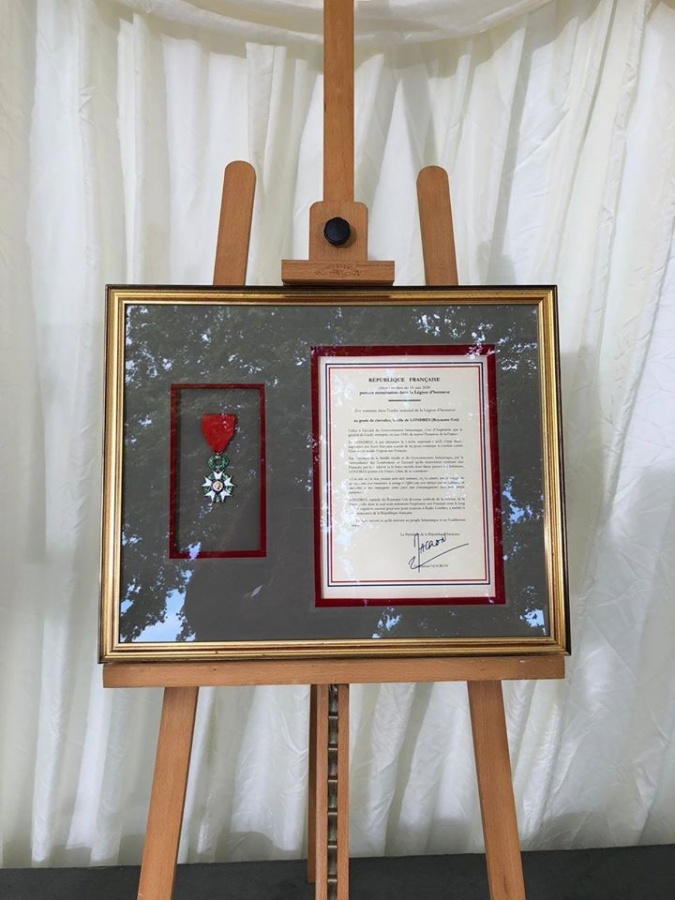 It was 80 years ago that General Charles de Gaulle broadcast a historic message from London to his fellow countrymen imploring them not to give up the fight against Hitler. France was on its knees at the time, German troops having entered Paris four days earlier, and on the verge of agreeing an armistice confirming its formal military surrender.
In the message, broadcast in French, De Gaulle said in French "whatever happens the flame of the French resistance must not be extinguished and will not be extinguished".
Transmitted on the BBC's French Service, the broadcast was not recorded and relatively few people in France heard it. But a similar broadcast four days later on the same network reached a wider audience and went a long way to establishing de Gaulle as his country's leader in-exile.
The 18th June 1940 remains one of the most important dates in UK-French history and still has enormous resonance on both sides of the channel.
After the fall of France, General de Gaulle made a speech from London 18 June 1940. Known as the "Appel", or appeal, it rallied the country in support of the Resistance.
The anniversary will be marked with a flypast of the Red Arrows and their French counterparts, La Patrouille de France.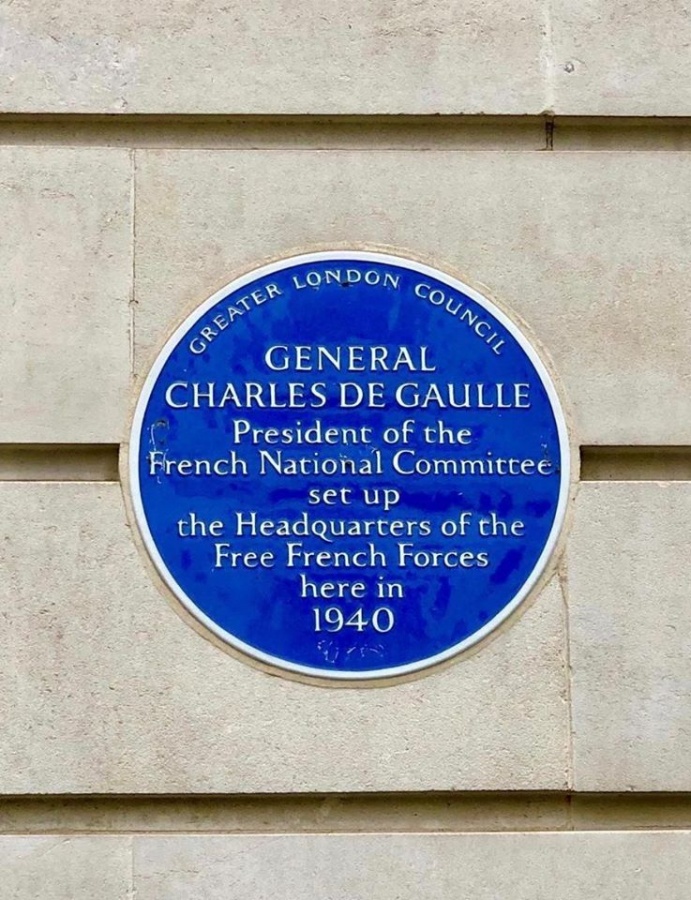 Mr Macron, speaking in French in the shadow of General de Gaulle's statue in Carlton Gardens, in central London, said: "This is where de Gaulle was able to call on the French people to join the Resistance, the soldiers of the shadows.
"Because 80 years ago today, on June 18 1940, the United Kingdom gave Free France its first weapon, a BBC microphone."
Mr Johnson said General de Gaulle had arrived in 1940 knowing that Britain and France's shared values of "freedom, tolerance and democracy" were under threat and pledging to defend them.
"The struggles we face today are different to those we confronted together 80 years ago. But I have no doubt that – working side by side – the UK and France will continue to rise to every new challenge and seize every opportunity that lies ahead," he said.