Advertisement

Mayor Sadiq Khan urges more support for food banks to help vulnerable Londoners …. Reports Asian Lite News
History will remember those who stood on the frontline in the fight against #COVID19.

To everyone working flat out to make NHS Nightingale possible: thank you. @BBCLondonNews pic.twitter.com/NizmzmLFR0

— Sadiq Khan (@SadiqKhan) March 30, 2020
Londoners are being urged by Mayor Sadiq Khan to support the city's network of food banks to help some of the most vulnerable people in the city.
Many of the capital's food banks are struggling with a fall in donations from the public, insufficient supplies from supermarkets and a lack of volunteers. Some forced to close due to lack of funding.
The Trussell Trust and Independent Food Aid Network – charities which represent food banks across London and the UK – have recently reported some food banks have been forced to close or are considering closing due to a shortage of food and personnel.
Last year, the Mayor published a report which estimated 400,000 children and 1.5 million adults in London were living in food insecurity – meaning they may not have enough money for their next meal.
Thousands of Londoners on no or low incomes, including many older people, those with disabilities, rough sleepers and asylum seekers and migrants, rely on food banks each week to ensure they and their families have enough to eat.


The difficulties they and other vulnerable people face have increased in recent weeks due to the stringent but necessary measures introduced by the Government to restrict the spread of the coronavirus, including urging older people and those with underlying health conditions to stay indoors.
Sadiq is calling on Londoners who are able to do so to make a financial donation to city-wide organisations which operate food banks, such as The Trussell Trust and the Independent Food Aid Network.
He is also encouraging fit and healthy Londoners to volunteer at their local food bank, even if they can only spare a few hours each week and they understand how to do so while staying safe.
Finally, he is also urging supermarkets to offer priority delivery slots and remove any restrictions on online ordering for emergency food aid providers, including food banks, women's refuges and homeless hostels.
Food banks will also welcome donations of food supplies, but Londoners should only do this if it is safe to do so and does not require additional trips outside, such as by donating at a supermarket while also buying essentials for themselves and their family.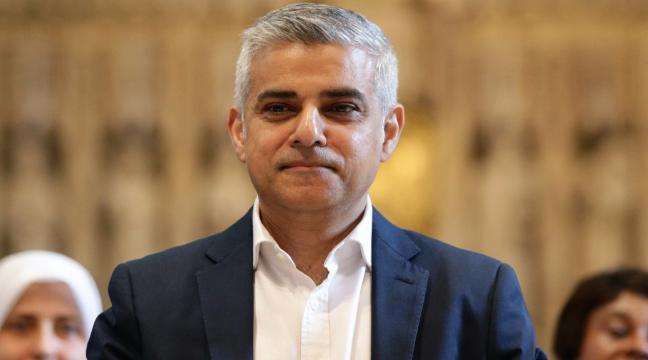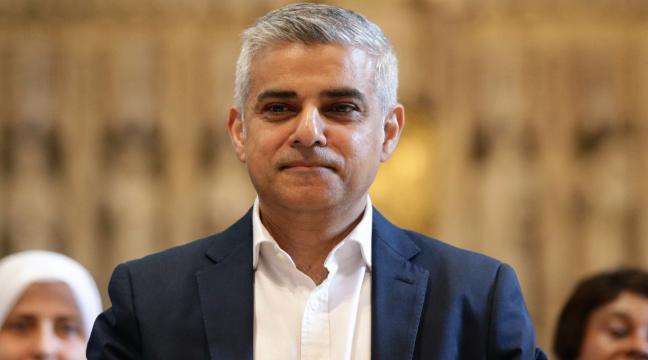 The Mayor of London, Sadiq Khan, said: "In a city as prosperous as London, everyone should have enough food for themselves and their families – but the fact is many do not, a situation which has been made even more difficult during the coronavirus outbreak.
"I'm asking Londoners to do their bit to help those on low incomes and other vulnerable people to ensure they can feed themselves and their families by supporting their local food bank – whether with a donation of food, money or their time, if they are healthy and able to do so.
"London has faced some incredible challenges in the past and I know that, working together, we will do so again."
"Our main priority is ensuring the safety of everyone who comes to a food bank – whether it's someone needing help, someone volunteering their time, or someone making a donation," said Emma Revie, chief executive of the Trussell Trust. "Food banks sometimes run low on certain items and we know there are different pressures on stock levels in different areas. We need help to get vital food to Londoners who cannot afford the basics and to boost numbers in boroughs where extra volunteers are needed.
"A crisis can often bring out the best in people. There are two ways you can help people who need food banks in your area. First, please carry on donating to your local food bank – you can see what items they most need by checking their website and donations of UHT milk, tinned meat and tinned fish are always welcome. Second, if you are able, you could sign up as a volunteer to help your local food bank pre-pack parcels or deliver them to people's homes. Thank you for your support."
Sabine Goodwin, Coordinator of the Independent Food Aid Network: "We're so grateful to all the Londoners who are doing what they can to support independent food aid providers across the capital. But unless the Government takes action to prevent people from falling into poverty this situation will spiral out of control. Food bank teams are doing all they can in extreme circumstances but ultimately we need a welfare system that is fit for purpose.
Read more – Boris Under Pressure to Put Pariah Stamp on China