Advertisement

Met Police Controlling attack on India House at Holborn (Video)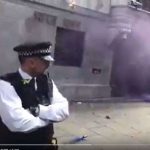 The Pakistani-sponsored anarchy at the heart of city's West End is an annual item on the diplomatic calendar of India's neighbouring country …. writes Kaliph Anaz
London Mayor Sadiq Khan, who is facing re-election in May, passed the buck to Home Office and Metropolitan Police to control mayhem at Holborn when India celebrates its 71st Republic Day.
The Pakistani-sponsored anarchy at the heart of city's West End is an annual item on the diplomatic calendar of India's neighbouring country. During the 2019 Independence Day celebrations, an unruly mob attacked the historic building with eggs, tomatoes and smoke bombs. The Metropolitan Police under the leadership
Cressida Dick failed to protect Indian-origin British citizens from celebrating an important day in their history.
Home Secretary Priti Patel, a former Indian Diaspora Champion, is still relying mayor Sadiq Khan and the Met Police to handle the case.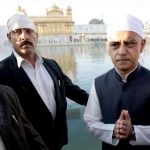 In his letter addressing Navin Shah, CCd to Priti Patel MP, Home Secretary and Commissioner of Police of the Metropolis, the mayor said the police will arrest anybody who is breaking the law!
"I condemned the unacceptable violence from some protestors outside the Indian High Commission in London on 15 August 2019," the Mayor said. "I understand why many British Indians are so deeply concerned about a repeat of those awful scenes. Many have felt deeply threatened and worried, and I would like to assure all Londoners that anyone who acts unlawfully on Sunday will be held fully accountable by the police.
"A march, similar to the one on 15 August last year, would only deepen divisions at a time when all Londoners need to come together, and when people of Indian origin want to celebrate a hugely significant cultural day. The right to protest is an important and valued part of our democracy, but it must always be done peacefully and within the boundaries of the law.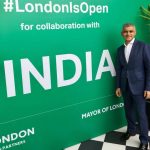 "City Hall is working with the Metropolitan Police to ensure a robust policing operation is in place for this march to prevent a repeat of the aggression and hostility from some protestors on 15 August 2019. This behaviour goes against everything we stand for in London and has no place in the city. The Metropolitan Police are working closely with the Indian High Commission as part of their policing operation.
As ever, I am grateful to you for raising these important matters. As Mayor, I will continue to do all I can to stand up for Londoners of Indian origin – who make a huge contribution to the economic and social life of our city. I will continue doing everything in my power to ensure they always feel respected, valued and safe in London, and that London remains a welcoming place to people from India."