Advertisement

Fugitive tycoon Vijay Mallya on Monday lost his appeal in an UK court against an extradition order to India on charges of fraud and money laundering to the tune of Rs 9,000 crore.
The High Court in London upheld a 2018 ruling to send him back to India on grounds that Mallya made a number of misrepresentations leading to the 2012 collapse of his company, Kingfisher Airlines
The former liquor tycoon had appealed to the High Court against his extradition to India at a hearing in February this year.
Lord Justice Stephen Irwin and Justice Elisabeth Laing at the Royal Courts of Justice in London dismissed the appeal in a judgment handed down remotely due to the current coronavirus lockdown.
"We consider that while the scope of the prima facie case found by the SDJ [Senior District Judge] is in some respects wider than that alleged by the Respondent in India [Central Bureau of Investigation (CBI) and Enforcement Directorate (ED)], there is a prima facie case which, in seven important respects, coincides with the allegations in India," the judges ruled.
Mallya is wanted in India on alleged fraud of the banks and money laundering charges amounting to an estimated Rs 9,000 crore.
Mr Mallya earlier reiterated his offer to return the money he owed to a consortium of Indian banks, and sought Centres help in view of the nationawide lockdown in India.
"India is under a lockdown, and we respect it. But the functioning of my companies has stopped due to lockdown. All production has shut, but we are still not sending back our employees and thus paying for it. So, the government should help us," Mallya, who is staying in the UK after fleeing India, tweeted.
Mallya said that he had made offers to return the outstanding dues many times but neither the banks nor the Enforcement Directorate were cooperating.
He said that he hoped that Union Finance Minister Nirmala Sitharaman would listen to him in this hour of crisis.
Mallya, who is staying abroad for the last four years, is not willing to return to India to face charges. He allegedly owes more than Rs 9,000 crore to 13 Indian banks.
SC intervention
The Supreme Court of India earlier said that Mallya cannot use the pendency of his petition in the top court offering to settle his dues, to stall insolvency proceedings initiated by SBI against the fugitive businessman.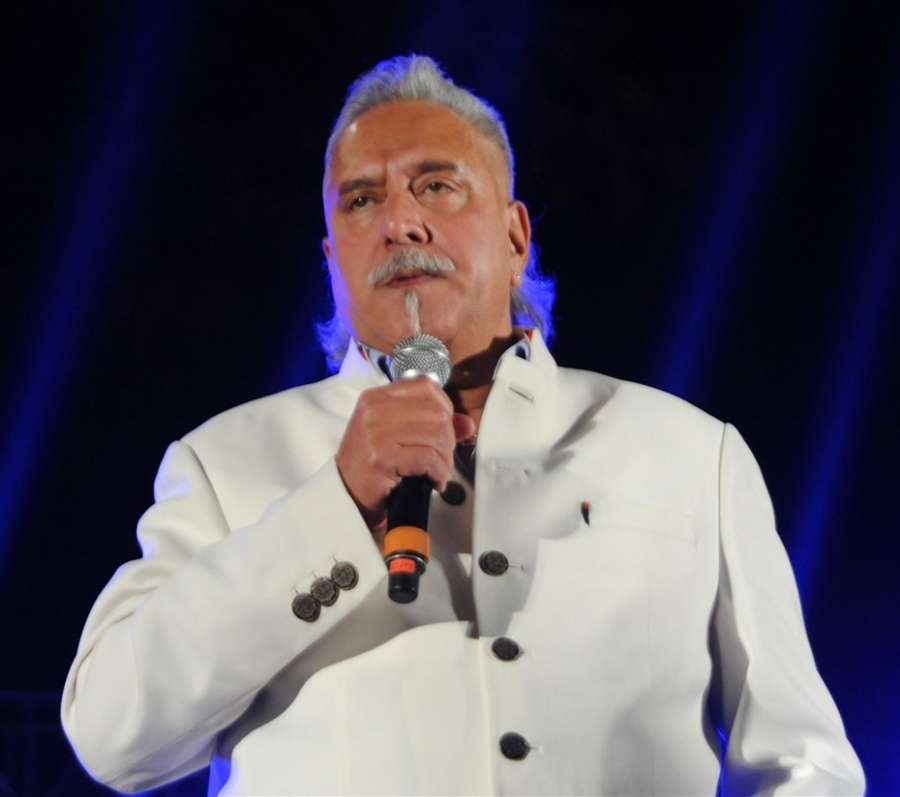 Solicitor General Tushar Mehta appearing for the Centre contended before a bench headed headed by Chief Justice S.A. Bobde and comprising Justices B.R. Gavai and Surya Kant that Mallya was using pendency of the matter before the top court to avoid judgement in insolvency proceedings before a London court. Mallya had said proposal to pay back money was pending.
Mehta told the apex court that since 2013 Mallya has been hanging a carrot before SBI consortium. The SBI had filed for insolvency in UK court. Mallya in the submission before the UK court had asked it to hold as settlement proposal is pending in Supreme Court in India.
The court clarified that pendency in the apex court cannot become a ground for holding up any case anywhere in the world.
Also Read – Afghan President in self-isolation
Also Read – German Paper to Sue China