Advertisement

The gaffe-prone British Prime Minister Boris Johnson is feeling the heat as things are raveling at fast pace on many fronts – Brexit talks, Scotland referendum and counter-terrorism. Asian Lite Newsdesk compiles a comment based on newspaper front pages.
Lobby journalists boycott Boris briefing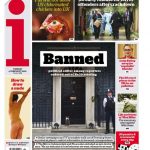 No 10's Selective Briefing has been backfired. Even the right-wing Boris Media joined the protest. Political journalists have staged a walkout after Downing Street attempted to brief a select group of journalists and excluded others. News agency PA, the Mirror and i newspapers, and Huffpost UK, Politics Home and Independent websites were all barred entry.
Boris barred a Mirror journalist from his campaign battle bus during last year's general election campaign, thought to be a result of the paper's left-leaning political stance.  There are 15 daily newspapers, seven Sunday newspapers, 12 news agencies and online-only news websites, three magazines, six news channels, and a number of local newspapers and foreign news outlets in the Lobby today.
Latest poll shows support for Scottish independence at 52%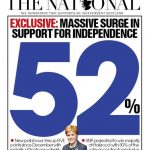 Andrew Marr's interview with former European Council president Donald Tusk has given impetus to #indyref2. Tusk has said that Brussels feels "empathy" towards an independent Scotland joining the European Union.
First Minister Nicola Sturgeon has said an independent Scotland would seek full EU membership. The latest survey by Panelbase put support for leaving the UK at 52 per cent, with 48 per cent backing the union. The study was carried out on January 28-31 on behalf of the Scot Goes Pop blog.
That poll, carried out nine days before Brexit, asked 1,019 people aged 16 and over, was conducted through an invited online panel. It found that 44.37 per cent would vote "yes" in a referendum, with 43.76 per cent voting no, but when the undecideds were excluded, both sides were neck and neck.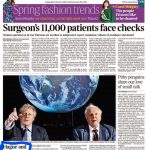 One Nation Tory front is in trouble as former prime minister David Cameron and former Leader William Hague turned down an offer from Boris Johnson to head the UK's preparations for a crucial international climate summit in Glasgow. The prime minister asked his predecessor to be the president of the 26th United Nations Climate Change Conference (COP26) but was rejected. The former clean growth minister Claire O'Neill, who stood down as a Tory MP at the general election, was sacked on Friday as president of the talks by the PM's special adviser, Dominic Cummings. The government said the post would be a ministerial role in future. The UN climate talks, to be held in Glasgow in November, are the most important since the Paris agreement to curb global warming was secured in 2015. The Guardian predicted the return of Dominic Cunning's black arts at No10 to push his own agenda and version of Brexit. Cameron and others earlier publicly snubbed the new Czar at No 10.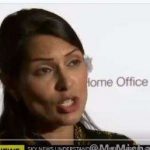 Counter-terrorism offenders'
Double negative is positive .. Home Secretary Priti Patel has become butt of the joke after she repeatedly vowed to tackle 'counter-terrorism offenders' following the knife attack in Streatham.
The Home Secretary bizarrely promised the Government would announce new initiatives aimed at cracking down on 'counter terrorism'. The slip of the tongue, which Mrs Patel repeated at least four times, left viewers baffled.
Social media users mocked the minister in charge of national security for not knowing the difference between terrorism and counter terrorism, launching the hashtag '#PritiVacant'.  Is she going to become another name in the long list of victims at Home Office, the graveyard of many brightest politicians . Even the editor of Conservative Home is critical of the delay in taking action against convicted terrorists.
the room next door – Priti Patel pic.twitter.com/kwgEdJKGLr

— Michael Spicer (@MrMichaelSpicer) February 4, 2020