Advertisement

"Three hundred thousand and thirty four, nine hundred and seventy four thousand tests carried out."

Yes this is our #HomeSecretary.

RT if you are #Ashamed. pic.twitter.com/96XHedZkd7

— Kishan Devani BEM (@Kishan_Devani) April 11, 2020
Home Secretary Priti Patel stirred another after her disastrous appearance at No 10 Covid-19 daily briefings … reports Asian Lite News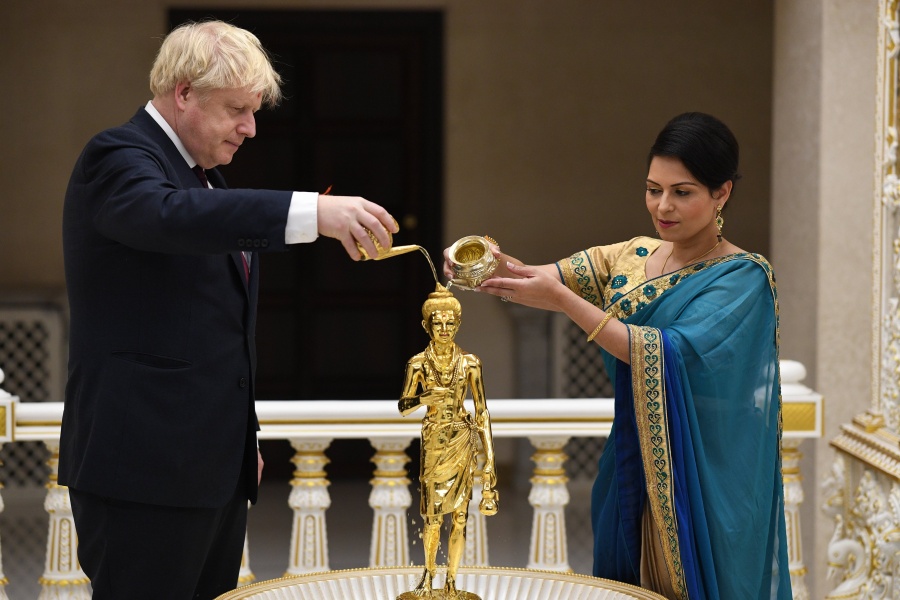 Priti has refused pleas from Médecins Sans Frontières (MSF) to accept more unaccompanied children from the refugee camps on the Greek islands amid the corona outbreak, the Guardian reported.
The charity wrote to the home secretary on 13 March asking her to "significantly increase" the number of child refugees transferred to the UK as well as "facilitate the urgent evacuation" of those with chronic and complex health conditions.
Patel did not respond. Instead the Foreign Office replied on 31 March, saying the UK would continue to support the implementation of the EU-Turkey deal, which for the past four years has aimed to prevent asylum seekers from travelling to Europe.
Vickie Hawkins, executive director of MSF UK, described the response as "shameful", arguing that the deal was ostensibly a containment policy and an abandonment of the EU's responsibilities towards refugees.
Holding facilities on all five Aegean isles, including Moria, the squalid refugee camp on Lesbos, opposite the Turkish coast, are currently six times over capacity. Humanitarian organisations have warned that a coronavirus outbreak in the camps, where social distancing is impossible for many, could prompt a public health emergency.
The European parliament's civil liberties, justice and home affairs committee recently urged the evacuation of 42,000 people on the islands as "an urgent preventive" measure.
Apology over PPE
Patel has apologised over failings on personal protective equipment (PPE) in the country during the ongoing coronavirus pandemic, it was reported.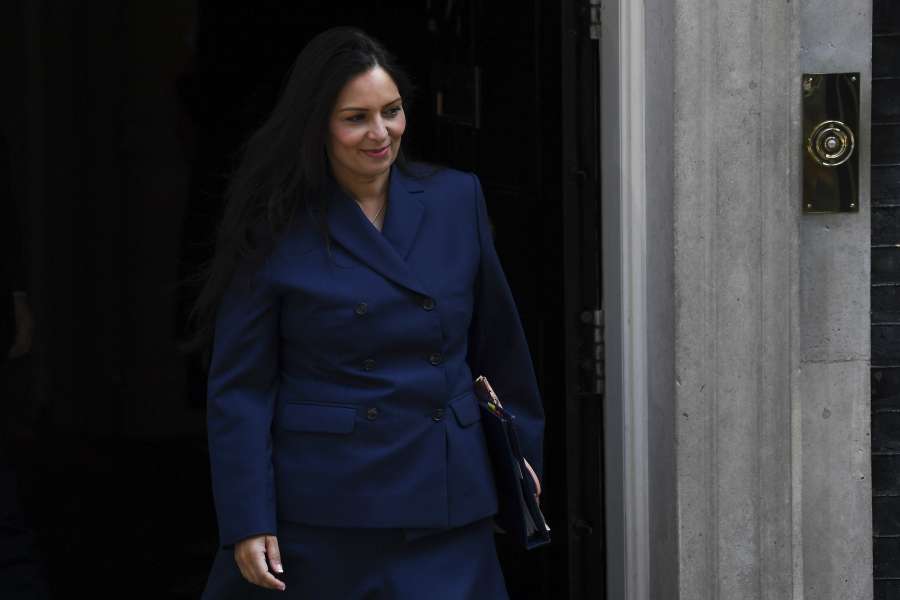 When pressed repeatedly to say sorry to National Health Service (NHS) workers over a lack of PPE at a press briefing here on Saturday, Patel said: "I'm sorry if people feel there have been failings," the Metro newspaper reported.
"It is inevitable that the demand and the pressures on PPE and demand for PPE are going to be exponential. They are going to be incredibly high.
"And of course we are trying to address that as a government," she added.
Patel's comments come after repeated complaints from NHS staff and medical experts that there has been a shortage of specialist equipment, amid suggestions that it has been putting lives at risk.
Nineteen NHS workers have now died after contracting the disease.
Meanwhile, NHS England medical director Stephen Powis said it was "absolutely critical" that PPE was distributed to all those working on the frontline "so that they not only are protected but they feel safe", the Metro newspaper reported.
"Clearly there is a global demand for personal protective equipment at the moment and that the government with our support is working night and day to ensure that we procure the PPE that we need."
The news came after the Department of Health said a total of 9,892 people had died in the UK after testing positive for coronavirus, while the number of confirmed cases has increased to 79,885.
READ MORE
Prime Minister Boris Johnson Leaves Hospital