Advertisement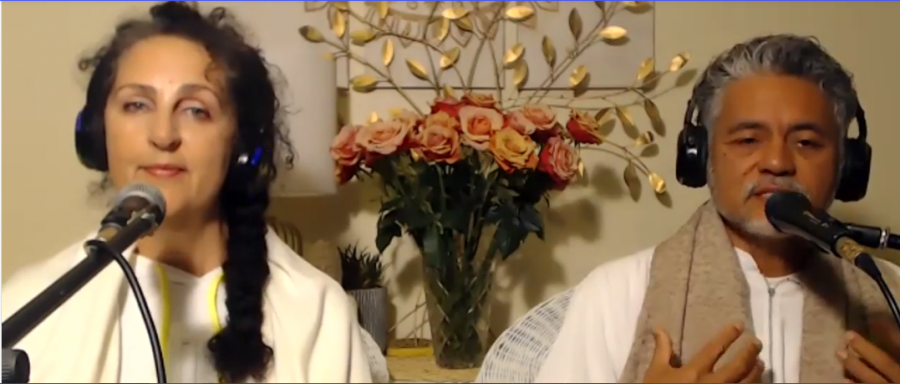 Pure Thoughts Pure Melody, another interactive session by Healing Our Earth Team enthralled the audiences on Sunday, 7th June. Hosted by Sarita Menon, Deepa Vithalani, Prash Kotecha and Simran Ahuja, the four and half of hour session had some mind-blowing presentations by leading names in music and chanting.
Filipino actress-singer Timmy Cruz from Philippines, Pretty Bhalla from India, young singer Chloe Taylor, and motivational speaker Armondo Hurley of Australia, devotional singers Shivali Bhammer, Bhavini Vyas and fusion singer Leonna from the UK, Jelena Fassbender of Mohanji Foundation in Germany have all made their soul-stirring presentations.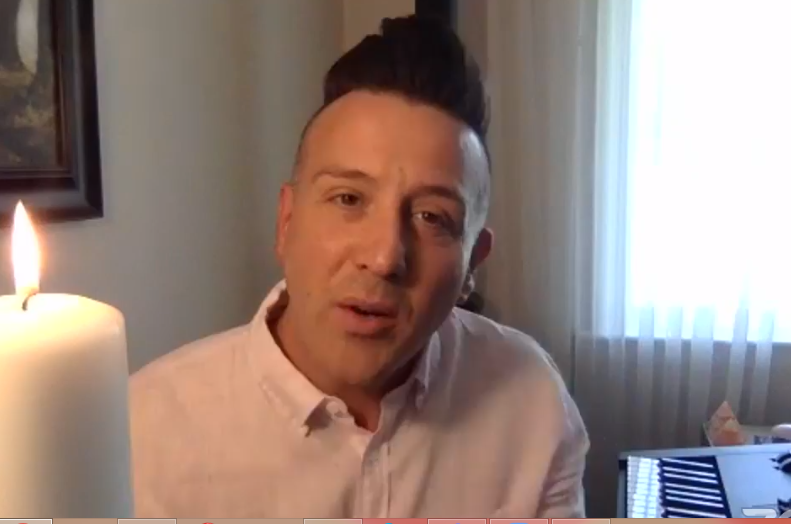 This was followed by the presentation by Sarit, Maggie and Ricky of Fo Guang Shan London's Buddhism Research Support. Desert Rose team Lynne and Yusuf from South Africa spoke of inner transformation at different levels and how music engages critical mind.
They presented the song Aum Namo Gurudev Namo paying respect to the ultimate Guru that resides in all, directing to see the divine light, followed by uplifting chanting the mantra Aum Mani Padme Hoom. They have produced multi-faith multi-lingual compositions and have teamed with Brahma Kumaris COP Team to perform at UN Interfaith Initiative.
Songwriter-Singer and a leader in the new genre of "Conscious Healing Music"- Paul Luftenegger from Canada presented chant prayer Ra Ma Da Sa, Sa Say So. Payal from Mumbai presented Shabad Birhani Guru ki Sharan Sambhal. Pianist-Singer Pehrr Ramrakhyani started her presentation with a tribute to her Sindhi ancestors, a Gujarati bhajan on Swami Narayan, followed by an English song Lean on Me.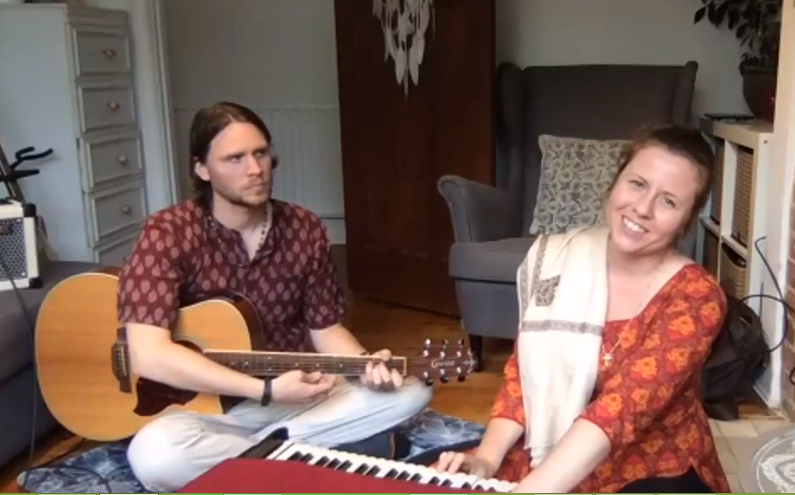 Govinda Priya and Luke Whicker singer-guitarist duo, who are due to release their album this year, started with a tribute to Swami Srila Prabhupada, followed by the presentation of Maha Mantra chanting. The online event ended with chanting of Gayatri Mantra.