Advertisement

Within the chaotic Ghetto-like area of Paharganj the infamous backpacker location New Delhi, close to the railway station, are hidden lanes filled with shanties, multiple cheap guesthouses, and rooftop cafes. Walking between this chaos, you see the stark face of India's street children. They all seem different, yet similar, different ages and demographics, just loitering around, others rag picking and the look of pain and disdain in their eyes.  One youngster seems diametrically different, he wears simple clean clothes and has an affable demeanour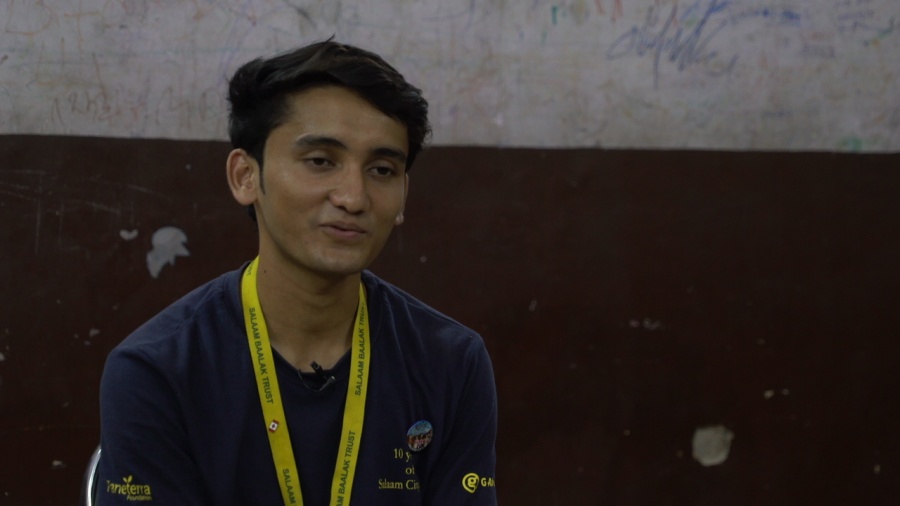 .He is communicating in broken English as he waits with a young lady. We approach him, wondering if he is our guide on Salaam Baalak's City Walk Tour He greets us warmly, introducing himself as Devraj and his companion as Annie.  Both were once street children, who dared to make the shift. Their lives changed when they connected with Salaam Baalak Trust, a Delhi based not-for-profit
Salaam Baalak, is a charity, committed to helping these street kids, getting them off the streets, feeding them with a nutritious meal, Salaam Baalak also trains them with non-formal education. One of the sectors they are trained in is City tour guides. Today, two of their guides are taking us into a world they have once known closely.  This authentic and immersive tour comes with a suggested minimum donation of 200 Rupees (the US $3.50).
From the moment we start, Devraj gives us deep insights into the underbelly of Delhi. Devraj shares their early lives on these very streets. With great dignity and some pride, he takes us through back alleys and lanes, explaining why these children were abandoned by their own families, especially girls who are too expensive due to the dowry their parents must pay to get them married. We also meet runaways, escaping abusive homes, in the hope of a better life.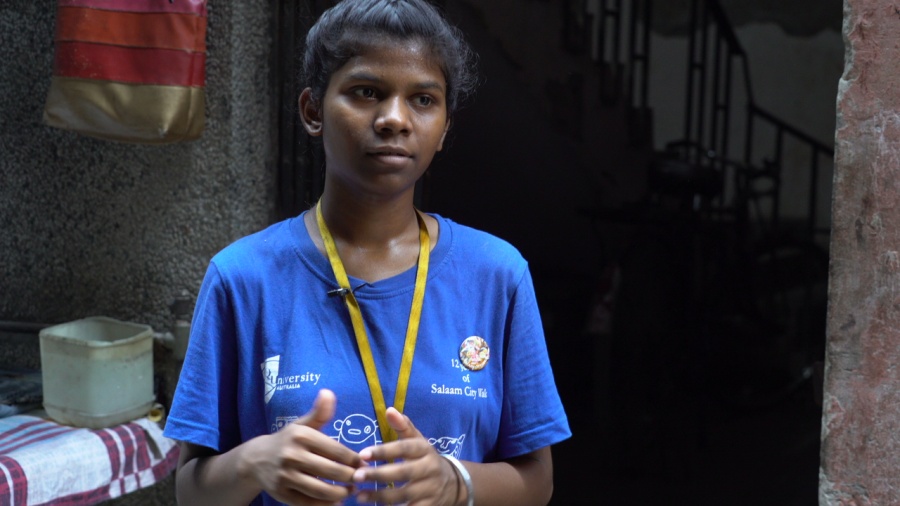 Rag picking, collecting and recycling trash, or begging is the easiest option they have for work. Others live in the haze of drugs and alcohol and this addiction leads them to petty theft. One thing they all have in common, is walking through darkness, struggling to stay alive, tenaciously clinging onto life. Before finishing the tour, Annie takes us to the trust's head office. Here we meet several children sitting at this lighthouse busy with basic educational classes, sing-song & fun-filled routines.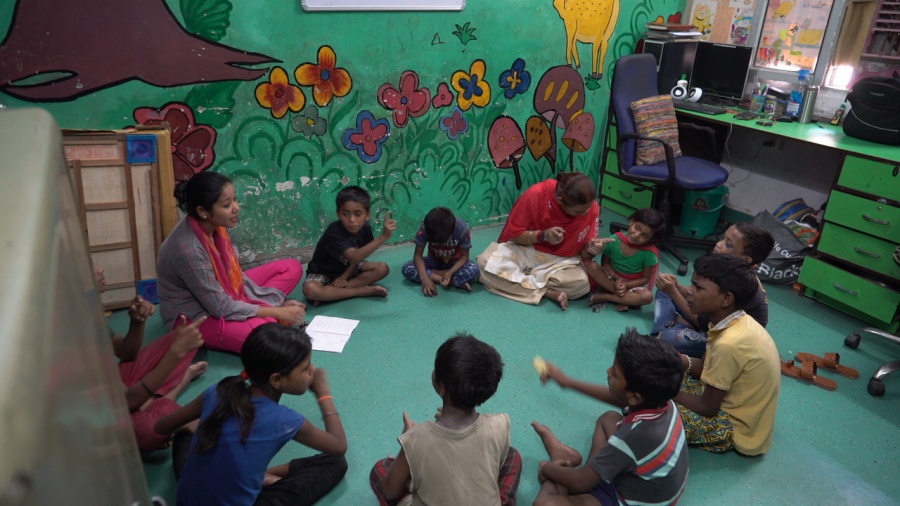 Annie explains that learning life-skills and this non-formal education helps them sustain themselves and dare to follow their dreams. Throughout this heartbreaking journey, the only ray of hope is this haven-like NGO where the children shelter, spending time here, made us realize that Salaam Baalak Trust is the only hope for 10000s street children who they annually take off the streets. But sadly 2020's double whammy of Covid19 and Global Recession has brought all this to a standstill. The tours have stopped. The funding for Salaam Baalak Trust is trickling off and now the children may be forced to go back cramped unhygienic slums. Even their one nutritious meal is at risk, as Salaam Baalak Trust may have to shut their doors, making them vulnerable than ever. Salaam Baalak has expanded its outreach. They are appealing to every friend and supporter of SBT to donate 20$ onwards.
 They want to buy nutritious food and sanitation goods for the children, buy PPE equipment for our children and staff who are in the front lines feeding more than 2500 people every day. Provide basic meals to their Teachers, Social Workers, and Mental Health Workers who work 24/7 to support and care for these children. An on behalf of the kids, they will send you a little artwork that you may download, print and pin-up on your desks as a memento of your kind deed.
As filmmakers and journalists, we filmed this virtual tour for Salaam Balaak (pro-bono), we seek to give you an in-depth insight into the lives of the children that you will support. Please join us in supporting them
For Payment details please go to their website  www.salaambaalaktrust.com
https://www.salaambaalaktrust.com/donations.php