Advertisement

China's growing naval abilities imperil security order in the Indian Ocean and the Indo-Pacific. Adding new aircraft carriers like Shandong will spark a new arms race in the Indo-Pacific region …. writes David Mansfield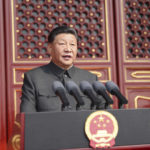 In the third week of December 2019, China commissioned its first indigenously built aircraft carrier Shandong into the People's Liberation Army Navy (PLAN). It was launched at a ceremony presided over by President Xi Jinping, from its frontline base in South China Sea, Sanya. The carrier is expected to carry most of China's flagship aircraft including J-15 fighter jets, Z-18 and Z-9C helicopters. The launch of this ship marked in what was a significant year in the expansion of Chinese naval capabilities: as many as 23 warships were launched in 2019 by the PLAN. These ships along with the Shandong aircraft carrier are a significant demonstration of the PLAN capability and its advent towards becoming a true blue-water navy.
Over the last few years, China has invested significantly in elevating its military resources including intensified ship-building activity, deploying conventionally armoured cruise and ballistic missiles and strengthening its maritime militia by building its own fishing fleet Today, China already has almost 100 vessels capable of deploying well into the Indian Ocean. These have significantly contributed to China's maritime surveillance, reconnaissance and more importantly coercive abilities. The growing sightings of the PLAN ships and nuclear submarines in the region have not escaped the concerned countries' security establishment and strategic community.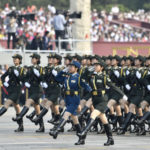 Combined with this have been China's concerted attempts to emerge as a dominant player primarily through the Maritime Silk Road (MSR) strategy as part of the Belt and Road Initiative (BRI). This has allowed China to spread its economic influence and on its back create a network of facilities to support the growing expeditions of its fleet. In 2017, it established its first overseas military base in Djibouti to support its ships in the Horn of Africa. As part of the MSR and BRI, it has also raised port facilities in Hambantota, Kyaukpyu and Gwadar. Moreover there are plans to establish a military base in Vanuatu, near Australia's northeast coast. Beijing has also been offering military assistance including naval to many countries in the region.
All these indicate China's attempts to shape the security arrangements in the region as per its preferences, on the back of its growing economic influence. Beijing hopes it will eventually tie up the respective countries in a China-led and China-dominated security arrangement in the region. This has implications for the evolution of the security order in the region. At a time when regional players are trying to create a rules-based order to maintain freedom of the navigation, China's activities in the region have worked directly at cross purpose. The other collaborative security arrangements in the region such as ASEAN Regional Forum and Indian Ocean Naval Symposium have tried to evolve a consensual approach to maritime affairs. But China has continued to disrupt the status quo.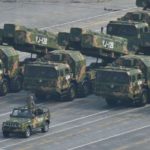 And there has been little pushback from the U.S., which remains the only principal naval power to checkmate the Chinese. This is ironic because in Washington there is a growing bi-partisan consensus that the growing Chinese influence is at the cost of the U.S. primacy and Beijing's adventurism needs to be reined in. The U.S. Department of Defense's Indo-Pacific strategy released last year had explicitly identified Indo-Pacific as a priority theatre and an enduring commitment to uphold a free and open Indo-Pacific.
Yet the perception within the region is that of a fluctuating U.S. commitment coupled with Washington's inability to tackle the differences within its alliance systems as evident from the continuing strained relations between Japan and South Korea. This has affected other naval powers too as evident from the British and French navies steering clear of antagonising the Chinese. The Chinese have clearly made a hay of this and built a strong interdependence with the fence-sitting countries to tilt balance in its favour.
China may not be yet in the commanding seat of the region's security affairs and therefore the security architecture but it's unrelenting focus on building naval alliances, raising support facilities and increasing coercive naval campaigns clearly mean that in the eventuality of military conflict, it will be able to utilise all these assets to bolster its naval operations.
United States and other like-minded powers in the region need to get their act together to counter this. The reactivation of the Quad framework can prove useful for initiating a dialogue on evolving security architecture for the region. Some of smaller littoral states are unable to address a variety of non-conventional threats and crimes happening on their territory such as piracy, drug and human trafficking. The Quad countries can take an initiative to evolve a security order for the region through institutionalised intelligence sharing, training and capacity building for the smaller littoral states' security agencies and maritime domain awareness- something which the Chinese would find difficult to replicate.