Advertisement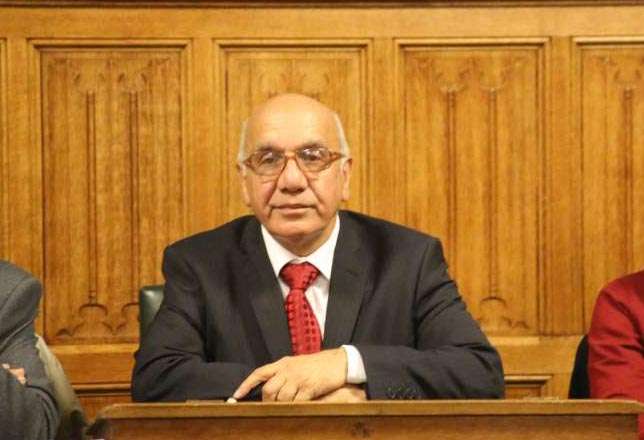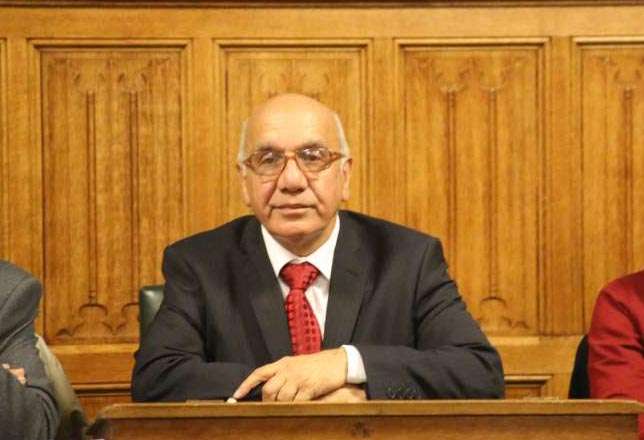 In the Ealing Southall MP's letter, he wrote "we are deeply concerned by the Government's decision to suspend free travel for children and young people in London. Given the deleterious effects of the pandemic on the finances of Transport for London and London Borough Councils, central government must continue to provide free travel for children and guarantee their access to education.
At a time when the effects of the coronavirus public health crisis are still being felt disproportionately by London's children and young people, we believe that the Government should maintain free travel for London's under 18's, and urge you to reconsider your plans".
The letter also added that despite being an area of prosperity and social mobility for some, London has the highest rate of child poverty in any region in the UK, with 43% of children in inner London and 34% in outer London living in relative poverty. The Children's Commissioner for England, Anne Longfield also recently warned that children and young people have become even more vulnerable during the pandemic and are at risk of becoming a 'lost generation'.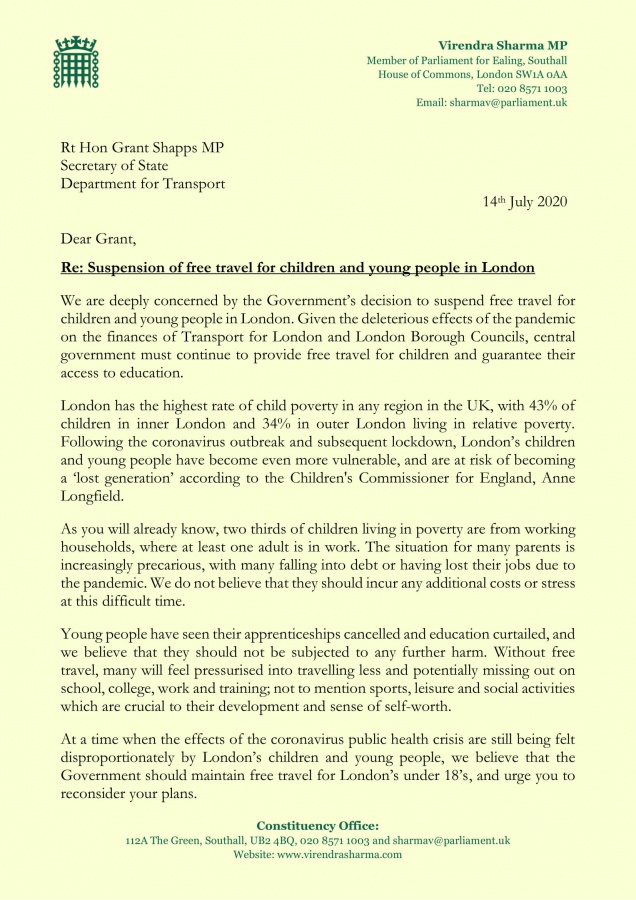 Virendra Sharma MP said: "Young people have seen their apprenticeships cancelled and education curtailed, and we believe that they should not be subjected to any further harm. Without free travel, many will feel pressurised into travelling less and potentially missing out on school, college, work and training; not to mention sports, leisure and social activities which are crucial to their development and sense of self-worth.
The Government must step up to its responsibilities and maintain free travel for London's children and young people, and ensure that they can continue their education and extra-curricular activities".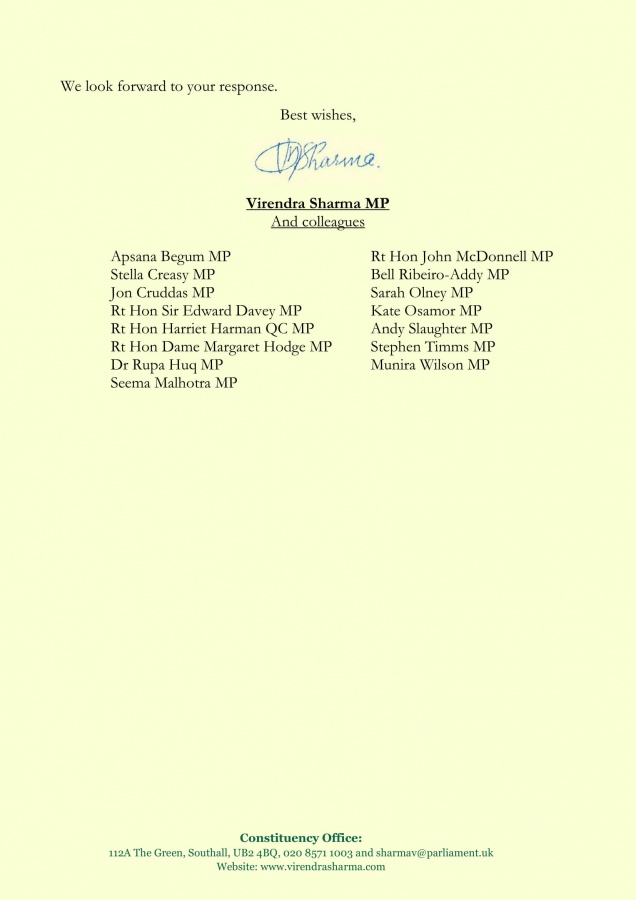 In addition to his campaign to keep free travel for London's young people, Virendra Sharma MP will also be hosting a Youth Summit on 23 July for 16-18 years old from Ealing, Southall. The summit will be a great opportunity for young people to engage with politicians and local representatives, and discuss their experiences and the issues they care about. You can sign up to attend the summit by contacting his office directly via sharmav@parliament.uk.