Advertisement

After Scotland, Northern Ireland is facing an exit crisis as Sinn Fein took pole position to form the government in Ireland. Senior leaders, including former prime minister Bertie Ahern, say a border poll on a united Ireland is 'inevitable.'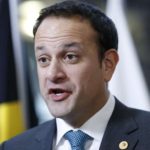 Mary Lou McDonald's first General Election as leader of the republican party saw the party romp home with huge gains across the country in constituencies where they had historically never had a representative.
After all first preferences were counted, the left-wing republican party had taken 24.5 per cent of the vote, compared to 22 per cent for Fianna Fáil and 21 per cent for Fine Gael. No one party will have enough seats for an outright majority both Fine Gael and Fianna Fáil have already ruled out forging a coalition with Sinn Fein due to its historic links to the IRA.
Sinn Féin President Mary Lou McDonald, who topped the poll in her four-seat Dublin Central constituency, said Sinn Féin wanted to be in government and was working to establish if the numbers were there to deliver it without Fianna Fáil or Fine Gael, BBC reported.
McDonald said that she had not heard from the leaders of those two parties and has instead been speaking to Labour, the Green Party and other smaller parties that make up the Dáil (Irish parliament).
"People want different politics, new politics and better government – a new government – and I believe Sinn Féin will be the core of that," she told reporters in Dublin.
"I may well be the next taoiseach," she added.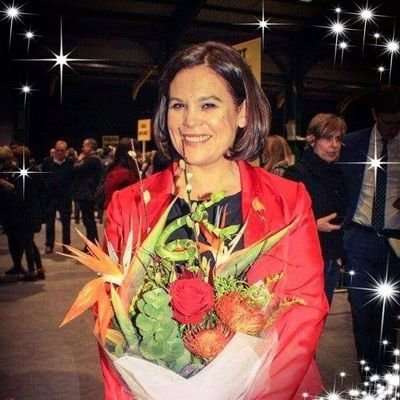 Speaking to BBC Newsnight, Mrs McDonald also said she believed constitutional change was coming.
"The point has been conceded in the Good Friday agreement by the British state – the presence here is solely on the basis of consent," she said.
"That consent can only be tested in a unity referendum and we are going to have a unity referendum – and I want us to do it in an orderly, thoughtful democratic and absolutely peaceful manner."
"I think a border poll is inevitable," Mr Ahern, the former taoiseach and Fianna Fail leader. Told the Daily Mail. "If you ask me when that is, I think it's probably five years off at least.  So let's say we are talking about it being five years off, I do not think you are going to get the circumstances where it would become a condition of government that it has to be held in the short term. But it will be inevitable over this decade."
On BBC Radio 4's World At One he warned against rushing towards a poll on reunification before extensive preparatory work had been completed.
'It can only be done when the preparation is done, when the case is made, when it has been well explained, when people know the outcome,' he said. 'To try and push it or rush it, which some people will probably try to do, would be a grave mistake.'