Advertisement

Asia, a mother of two and step-mother to three other children, was persecuted for her faith in Pakistan and incarcerated under the draconian blasphemy laws of Pakistan. She meets Mishal Hussain of BBC Radio 4 and narrates her ordeal …. A special by Asian lite Newsdesk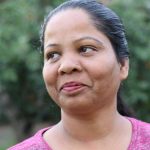 Asia Bibi, the Pakistani Christian who spent years on death row after being convicted of blasphemy, appeals to the Pakistani government to drop the controversial blasphemous laws and show mercy to people on death for blasphemy.
She was talking to Mishal Hussain of BBC Radio 4.  Asia said she she always believed that she would be freed and she would be able to return to Pakistan one day.
Asia has released a memoir, Enfin Libre! (Finally Free), written with French journalist Anne-Isabelle Tollet. She is also seeking political asylum in Canada.
Asia, a mother of two and step-mother to three other children, was persecuted for her faith in Pakistan and incarcerated under the draconian blasphemy laws of Pakistan. The vast majority of those convicted of blasphemy in Pakistan are Muslims or members of the Ahmadi community who identify themselves as Muslims but are regarded as heretical by orthodox Islam. Since the 1990s scores of Christians have also been convicted. They make up just 1.6% of the population.
The Christian community has been targeted in numerous attacks in recent years, leaving many feeling vulnerable to a climate of intolerance.
Data provided by the Centre for Social Justice (CSJ) shows a total of 720 Muslims, 516 Ahmedis, 238 Christians and 31 Hindus have been accused under various clauses of the blasphemy law from 1987 until 2017.
Pakistani authorities say blasphemy laws exist in many parts of the world and that all such cases in Pakistan are brought before the courts and follow due process.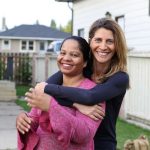 During the BBC interview, she recounts her time in jail and her brutal treatment by guards.
In an earlier statement to promote the book Asia wrote: "How could I ever have imagined that I at my age will become an international symbol for the fight against religious extremism!
"The great day finally came when I was acquitted by the Supreme Court of Pakistan. It was the 31st Oct 2018.
"Yet I had to wait another six months before leaving Pakistan to fly to freedom. Without your prayers and your support for my freedom throughout these 9 years throughout the world I would never have been acquitted. But my story has always been told by the media. You are so far from the reality, and this is why in my book I will tell you everything".
Asia Bibi was eventually released from Multan Pakistan after close to 10 years incarceration of which 8.5 years were in solitary confinement. The fight for her freedom drew in international campaigners and we the British Asian Christian Association contributed £6000 towards the costs of a solicitor and provided much other assistance.
In one of the most disturbing incidents she recounts how she had her neck put in a brace that was tightened with a key, and was pulled about on a chain by guards.
Pakistani authorities have dismissed the allegations, saying her claims of torture were "not plausible".
Asia spoke to the BBC during a visit to France where she is promoting her new book. She recalled how, in 2009, a longstanding dispute with neighbours culminated in a group of local women accusing her of insulting the Prophet Muhammad.
"My husband was at work, my kids were in school, I had gone to pick fruit in the orchard," she said. "A mob came and dragged me away. They made fun of me, I was very helpless."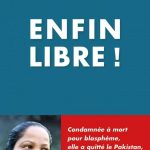 In her book, Asia tells how she feared for her life in prison, with other inmates calling for her to be hanged. She also recalled mistreatment at the hands of the prison guards.
"I can't breathe," she writes. "My neck is compressed by a neck brace that the guard can tighten as much as he wants with a big key. A long chain drags on the dirty floor; it links my throat to the guard's handcuffs that drags me like a dog."
Asia told the BBC that her Christian faith helped her through the ordeal.
"They said change your faith, and you'll be freed. But I said no. I will live my sentence. With my faith," she said.
"I found out from my husband that the whole world was praying for me. And that even the Pope had prayed for me. That made me happy. And I found out the whole world was praying for my misery to end.
"That made me feel that their prayers would definitely free me."
Appeal to PM Imran
Asia called on Pakistan's Prime Minister Imran Khan to free anyone unjustly accused or convicted of blasphemy and to ensure that the charges are investigated properly.
"Innocents should not be punished for no reason and people who are innocent, in prison, should be freed," she said.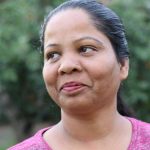 "During the investigation, both parties should be questioned properly because there are a lot of problems in our investigative procedures. And it is hard to tell who is on whose side."
Despite her ordeal, Asia said she still felt positively about Pakistan and hoped to return there one day.
"It was my country that freed me. That makes me proud," she said.
"I left of my own volition because I was in danger there. Anything could have happened to me at any point. So that's why I left my country. But I have the same love for my country in my heart now. I still respect my country and I want to see the day when I'm able to go back."
She also recalled her sorrow at hearing while in jail that two politicians who tried to help her – Shahbaz Bhatti and Salman Taseer – had been murdered.
"I cried a lot. I cried for more than a week for them. Even today, my heart is full of sadness for them and I miss them," she said.
But, she says she feels no bitterness to those who called for her to be killed.
"I'm not angry at all, I've forgiven everyone from my heart and there is no hardness in me, there is patience in me because I learned how to be patient after having to leave my children behind," she said.
Asia says in her book that the Christian community is despised and bullied and discriminated against. But Pakistan says it attaches high importance to the protection of rights of minorities, which are guaranteed under its constitution.
ASIA BIBI – TIMELINE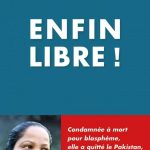 8th May 2019 – Asia Bibi flys from Pakistan to safety in Canada
29th January 2019 – Asia Bibi is declared innocent and free by Pakistan's Supreme Court again after petition against initial acquittal under Pak-Government duress
15th November 2019 – MP
Rehman Chishti has stepped down as Vice-Chairman of the Conservative Party and PM's Trade Envoy to Pakistan citing failure for Britian to offfer asylum to Asia.
10th November 2018 – Asia Bibi still not sure if she is free as a petition submitted by Tehreek -e-Labiak an extremist groups places her on no-fly list and results in an unheard of appeal against a Supreme Court decision.
8th November 2018 – Asia Bibi is released from Multan Prison
6th November 2018 – Riots erupt across Pakistan led by Tehreek-e-Labaik – demands for Asia's death heard across Pakistan.
31st October 2018 – Asia Bibi is exonorated for the first time by Pakistan's Supreme Court.
14th October 2018 – Asia Bibi freedom video goes viral admist calls for her death (click here)
13th October 2018 – Islamists call for Asia Bibi's death after date for Supreme Court Appeal announced (click here)
12th October 2018 – Brave teenager Hannah Chowdhry of BACA and Eisham Bibi daughter of Asia Bibi speak at Westminster event days after release of Asia Bibi appeal hearing date (click here)
13th October 2016 – Asia Bibi's original Supreme Court Hearing adjourned after frightened judge abstains from role and quits two weeks later (click here)
16th October 2014 – Frightened judge refuses High Court appeal and blames 'technical issues'. (click here)
14th November 2009 – Asia Bibi Convicted of blasphemy and given death sentence – her solitary confinement begins.
31st August 2009 – BPCA formed and our efforts to release Asia Bibi begin.
10th June 2009 – Asia Bibi was arrested for Blasphemy for drinking from the same well as Muslims and saying whilst be tortured and abuse; "My Christ died for me what did Muhammed do for you."