Advertisement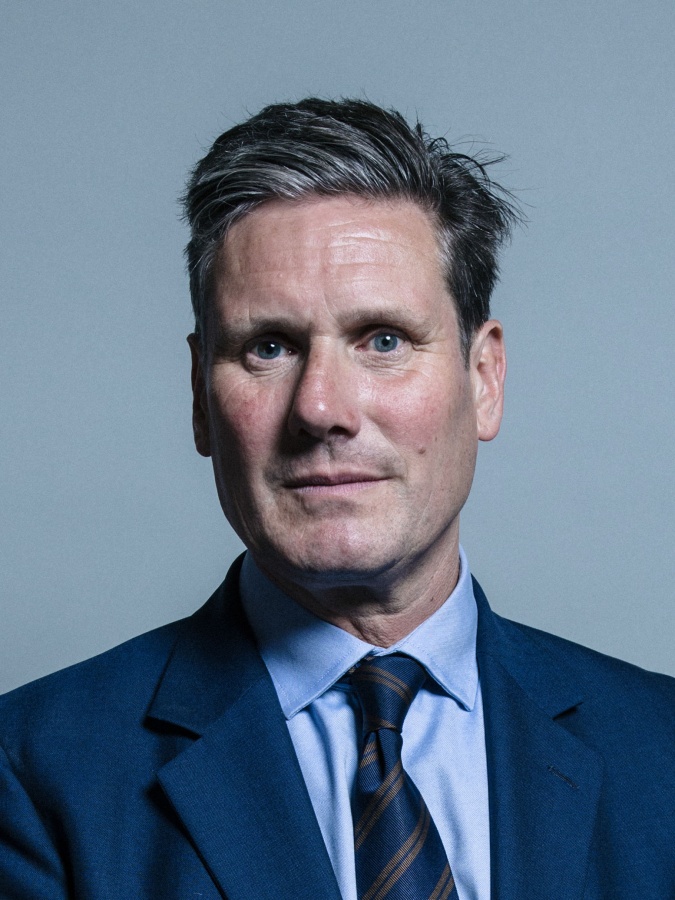 Sir Keir Starmer's hopes of leading Labour to the promised land and get the keys to No 10 will be helped if he can persuade people of Indian origin in this country that Labour has changed and the party is ready to repair Labour's relationship with them, something that has cost the party dear.
Labour and India always remind me of what my landlady said to me back in 1972 when I was an accountancy student in this country. I was renting a room in her house in West Hampstead in London. She was a devoted Daily Telegraph reader which has always been a supporter of the Tory party, hence its Private Eye nickname of the Torygraph. One day finding me holding a copy of the Guardian she was horrified and decided to try and wean me away from what she saw as a Labour paper. She said, "You must not think Labour gave India independence. Winston Churchill would have given India independence had he won the 1945 election." I smiled as it was clear it was useless to try and convince the dear old lady that she was talking historical rubbish.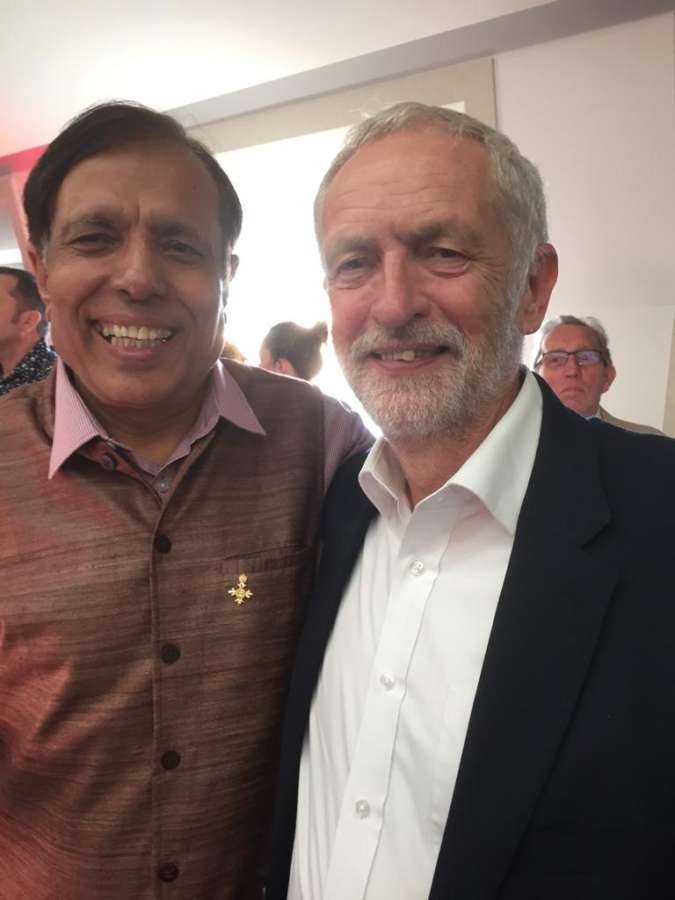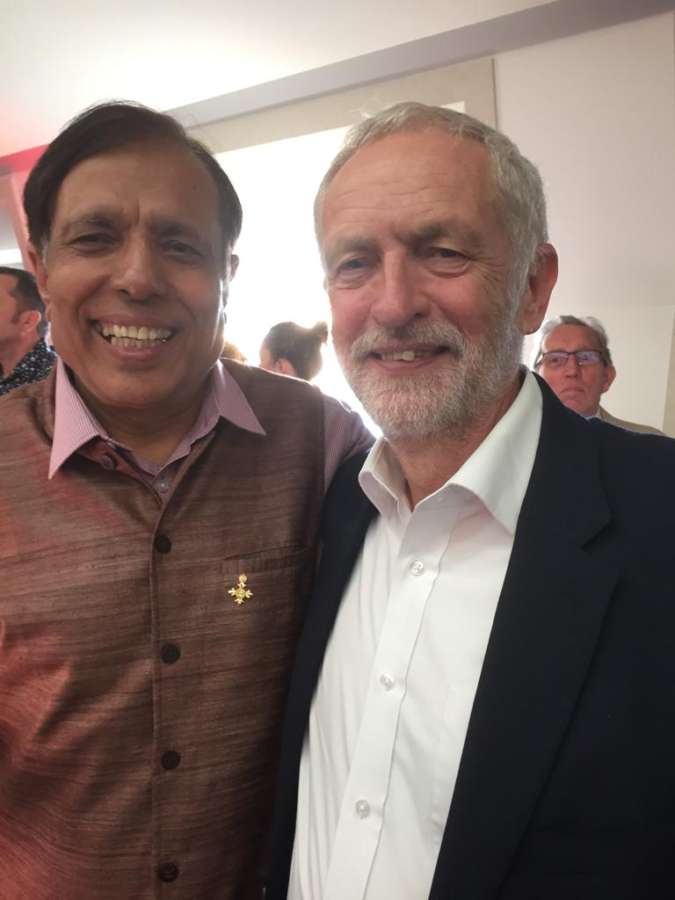 Churchill had made it clear he was fighting the war to preserve the Empire and when Franklin Roosevelt, the American President, kept asking Churchill to make some moves towards granting India independence Churchill got so angry he even threatened to resign.
Then Labour could always count on the Indian vote. The fact that it was under Clement Atlee India finally won freedom was a factor, but Indians in this country also saw Labour as a party that represented their economic interests. These were mainly working-class Indians from Punjab and for them, Labour was a natural home. All that began to change some years ago, and the last election showed things have moved on. Many people of Indian origin voted Conservative in the last election, in particular the Hindus, and we get daily evidence of the Indian influence in the Boris Johnson cabinet with Rishi Sunak as Chancellor, Alok Sharma as Business Secretary and Priti Patel as Home Secretary. Never in British history have three people of colour held such Cabinet positions with two of these high offices of state. That they are of Indian origin in a Tory administration which historically has been more pro-Pakistan and anti-Indian is astonishing and an indication of how the Indian community's relationship with  Labour has changed.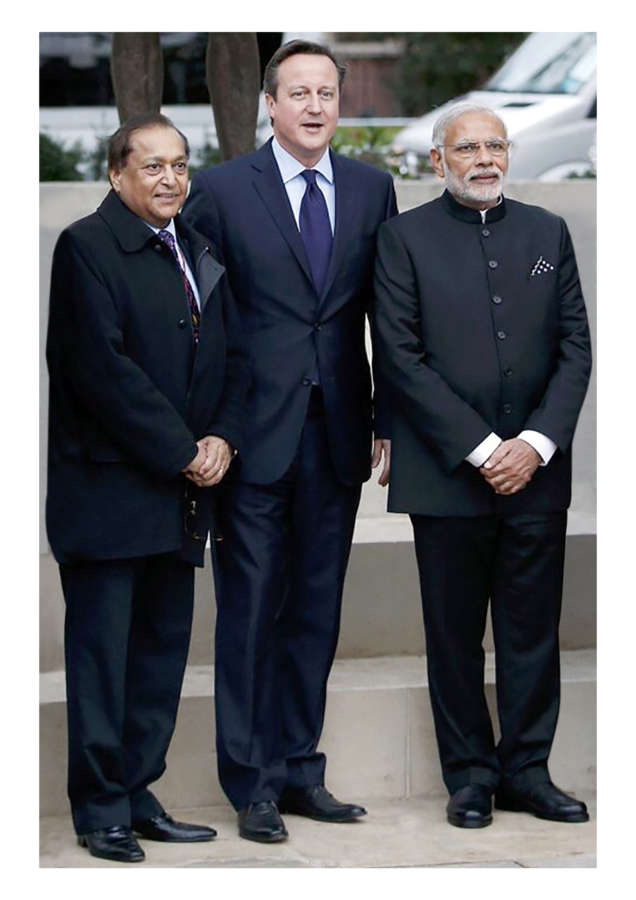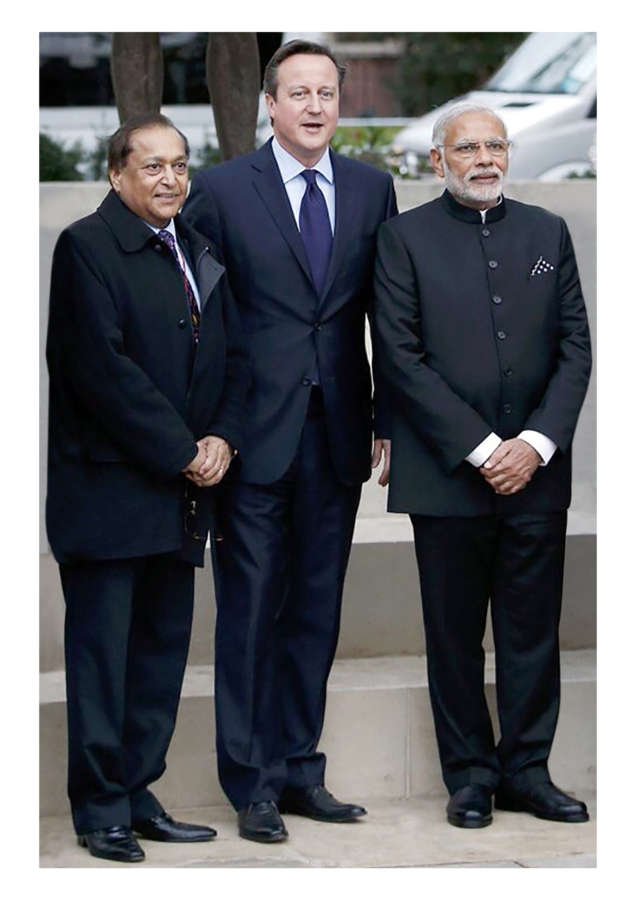 It is common to say this change is due to Jeremy Corbyn and his views on Kashmir. This has certainly played a part, but Labour has been growing disenchanted with Indian voters in this country long before that. It started when Gerald Kaufman was shadow Foreign Secretary. He was the first prominent Labour politician who did not feel any affinity with India. The Tories under Mrs Thatcher, who had begun to wean the Jewish voters from their historic attachment to Labour, saw their opportunity and began to cash in. By then the pre-independence, almost visceral, hatred of India so prevalent in the Tory party, which reflected the fact that the Tories saw Gandhi and Congress as their enemy, had begun to recede.
The great migration from east Africa had also begun to completely transform the nature of the Indian community in this country. And as the east African Asians revealed their entrepreneurial skills the children of working-class Indians began to qualify as professionals and, unlike their parents, did not see Labour as a natural home. This process was cemented during David Cameron's Prime Ministership and I shall never forget the rally in Wembley when he welcomed Narendra Modi on his first visit to this country as India's Prime Minister. Cameron spoke a few words of Gujarati and Samantha Cameron dressed in a sari. It could almost have been a rally of the BJP party except it was at the home of English football. The Indian football team would never be good enough to play there, but Modi could, and Cameron could not have been more delighted. It is interesting that during the last election Boris Johnson visited the Neasden temple and his girlfriend, now the mother of his son was dressed in a sari.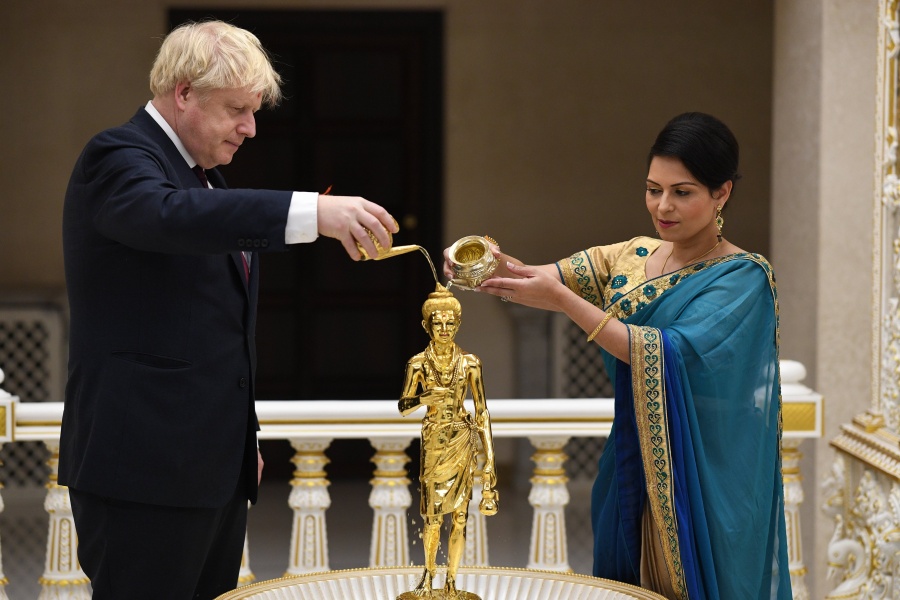 So, what can Starmer do to wean the Indians away? He clearly thinks Labour's stance on Kashmir has not helped and he has focussed on "repositioning" its policy from  an overtly international and human rights-based focus to, as he put it, "Any constitutional issues in India are a matter for the Indian Parliament and Kashmir is a bilateral issue for India and Pakistan to resolve peacefully." But while this will be music to the ears of the Indian government he faces much opposition from Labour to such a U-turn.  Labour depends on the support of Kashmiri Muslims from Pakistan controlled Kashmir, support all the more crucial now because it is in the so-called red belt that went Conservative at the last election. There are also some powerful voices within Labour who are fiercely anti-Indian on Kashmir and even willing to distort history and spin the Pakistani line on Kashmir to make sure Labour does not change its Kashmir policy.
The modern Indian voter in this country is assured, confident of his ability, not easily fooled and will want to see solid evidence that Labour has really changed before he casts a vote for the party.
Starmer has also made Cameron-style noises about developing business links with India. "A Labour Government under my leadership will be determined to build even stronger business links with India and to co-operate on the global stage on issues such as climate change. I look forward to meeting the Indian high commissioner in due course to open a renewed dialogue between the Labour Party and the people of India".
But while the Indian community will welcome these words they will only believe the policy has changed when Labour gets to power and shows that it is willing to be more relaxed about immigration from India. And here it is worth emphasising that while the Conservatives are always seen as being tough on immigration successive Labour government, going back to Harold Wilson in the 1960s, have cut back on immigration from India and not proved to be welcoming to Indians. In fact, at times, the Conservative has been quite receptive to Indians coming to this country, as the Heath government showed in the 1970s.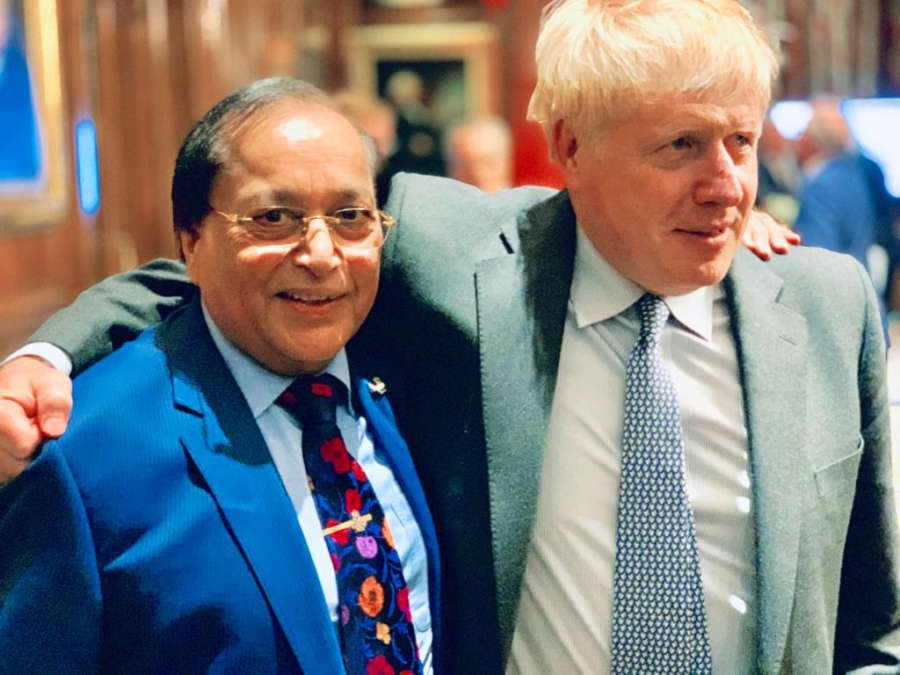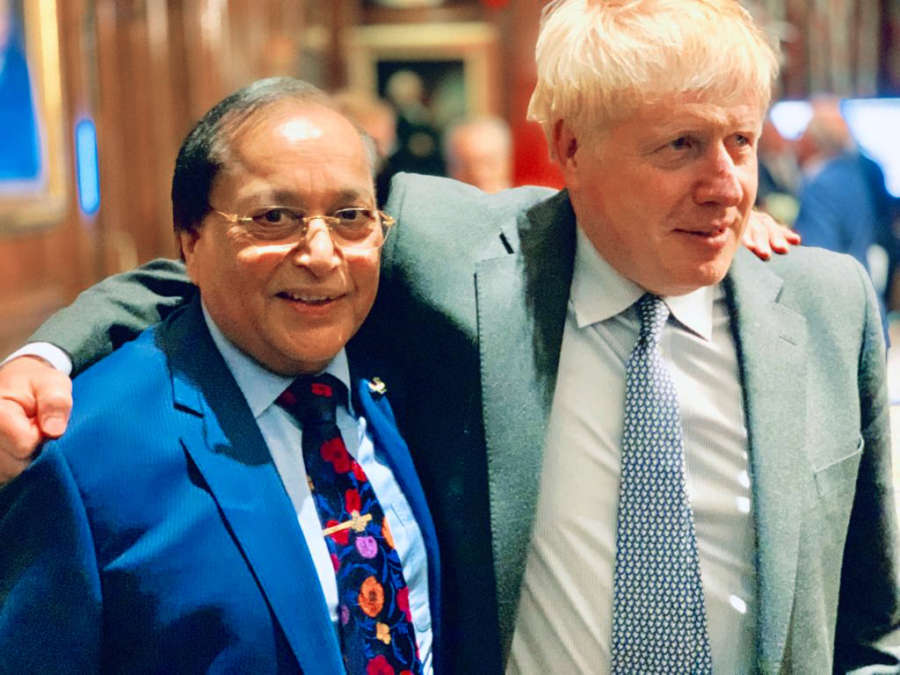 In the end for Indians in this country much more than what happens between Labour and India is how Labour looks after its interests here. This is where Starmer and his background could come in useful. During his election campaign, he made much of his working-class roots. That was necessary to woo the Labour party members. But he is the ultimate professional, even more than Tony Blair, and he can use this background to woo back Indian professionals who, unlike their fathers, do not feel that when they get in the polling booth they must mark an X against Labour. Starmer has already shown his forensic skills when questioning Boris Johnson about the government policy on coronavirus. He now needs to use these forensic skills to convince professional Indians in this country that Johnson and the Conservatives are not the only game in town.  But it will not be easy. Starmer may have honed his skills as head of the Crown Prosecution Service. However, getting back Indian voters may prove more difficult than persuading a judge and jury that the accused he is prosecuting is guilty. The modern Indian voter in this country is assured, confident of his ability, not easily fooled and will want to see solid evidence that Labour has really changed before he casts a vote for the party.
@mihirbose
READ MORE:
Why Priti is Not Quite Premier League?