Advertisement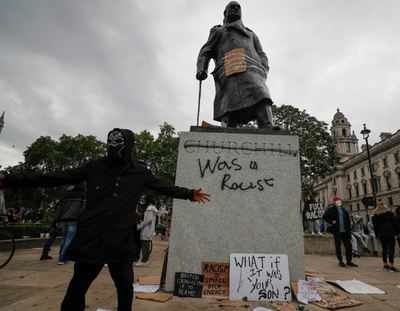 We live in a racist world. Many have the privilege of never encountering racist abuse, let alone being on its receiving end, but nevertheless it is undeniable that racism permeates our societies to a chilling degree. In recent years this has not gone unnoticed, though answers to the problem are often as simple and on the whole ineffective as the Premier League's 'Say No to Racism' campaign.
However, the murder of George Floyd in Minnesota on May 25th may well prove to have been the straw that broke the camel's back. Since his death, communities not just in the United States but across the world have come out in the memory of George Floyd to demand real actionable change, and an end to the systemic racism which was ultimately the cause of his death. As protests in support of Black Lives Matter pop-up around the UK, many have been quick to criticise them as drawing an unfair equivalency between us and the United States – though anyone who has lived in this country knows that our nation's slate is far from clean on this matter.
Racism is an unavoidable aspect of much of life in the UK, as it permeates everything from education to the criminal justice system, and from housing to healthcare. It can take its form in acts of overt racist behaviour – like racist hate speech and crime — but it can also hide in social systems and structures, leaving BAME individuals at a systemically orchestrated disadvantage to their white peers and ultimately promoting ongoing, cross-generational forms of racism and xenephobia.
A 2018 report into the presence of racism in the UK, conducted by the UN, for instance, found that BAME children were at a severe educational disadvantage, with black Afro-Caribbean children estimated to be three times more likely to face extreme punishments such as permanent exclusion than white British children when exhibiting identical behaviour. In the housing sector too, landlords were found to have been encouraged to vet potential tenants on the possibility that they could be undocumented migrants, leading to anyone with a 'non-British' name finding it immensely difficult to escape the persistent poverty into which they have been pigeon-holed. Even if one has British citizenship, by birth or otherwise, this seems to have little impact in terms of being subject to racial discrimination at the hands of such policies.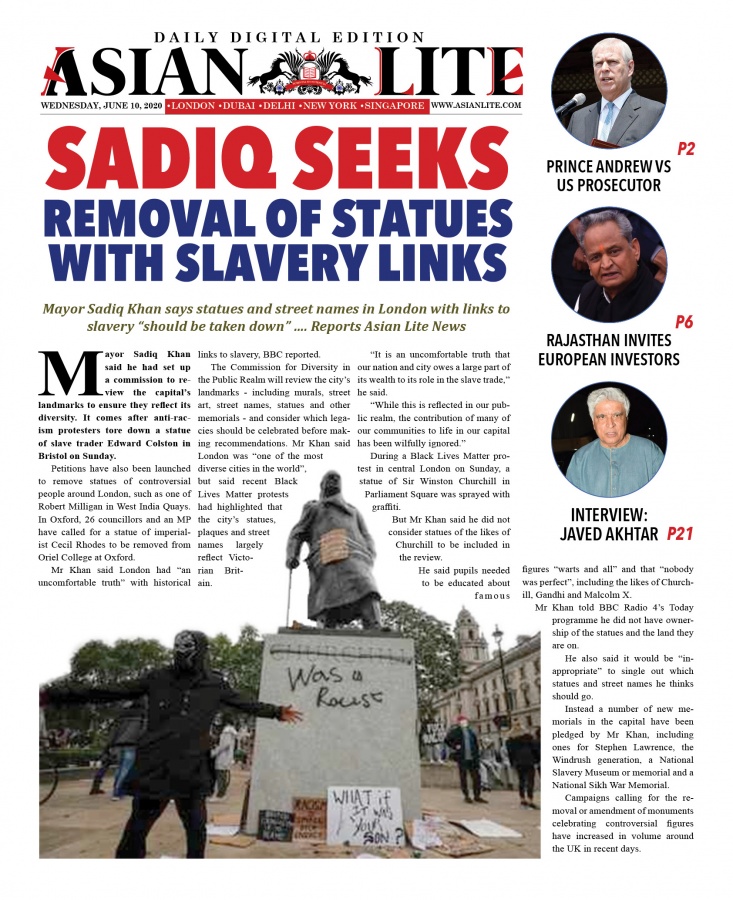 While racist attitudes and sensibilities have existed for centuries in the UK, the most recent flashpoint of this is the Windrush scandal of 2018; in at least 83 cases, second generation Brits, born to parents of Caribbean descent who had been brought to the UK aboard the Empire Windrush in 1948, were wrongly detained and deported from the UK. Despite being so widely highlighted by news media, the vast majority of those who applied for compensation are still waiting to receive it: as of March of this year, only 60 of the 1275 who had applied for the scheme had received their compensation payments. In the meantime, those who are still waiting remain in financial difficulty thanks to their mistaken classification as 'illegals' by the Home Office. This is a direct result of Theresa May's "hostile environment", which still to this day continues to plague the ambitions and rights of BAME individuals by making it far more difficult to receive the proper treatment during their education, in the courts, in the housing market and in our hospitals, that they are due as British citizens.
George Floyd's death has acted as a wake-up call to all who have suffered this systemic oppression throughout their whole lives across the world, and in the UK massive peaceful Black Lives Matter protests have been a frequent sight in the last two weeks. Addressing the nation as its Prime Minister, Boris Johnson agreed that the cries against discrimination in BAME communities are often "founded on a cold reality". However, this is where his support for the cause ends. Whilst only a matter of weeks ago, Mr Johnson could not bring himself to denounce the absurdity of Dominic Cummings' lockdown-breaking escapades, he said of the Black Lives Matter demonstrators that he would not support those who "flout the rules on social distancing" – a perfect example of the cold reality of discrimination of which he claims to be acutely aware.
Furthermore, an official spokesman revealed that Mr Johnson "does not  agree that this is a racist country". It is true that not every Briton is racist, though this was not what was asked. To deny one's privilege as the most blatantly privileged person in the country is to be totally and utterly tone-deaf to the entire conversation which the Black Lives Matter protests seek to enable. Being silent – let alone being in denial – about issues such as this makes one complacent in the perpetuation of the systemic racism which has festered within our communities and institutions for centuries. If there was ever a time for change to come for BAME communities living in the UK, the US and all over the world, it is now.
(This article was written by Harry Sanders, content writer for the Immigration Advice Service and the Ethical Printed Tape Co.)