Advertisement

North of England looks forward to a rich audio video and musical presentation -Bilvadal presented by UK based organisation GaMaBhaNa…reports Rahul Laud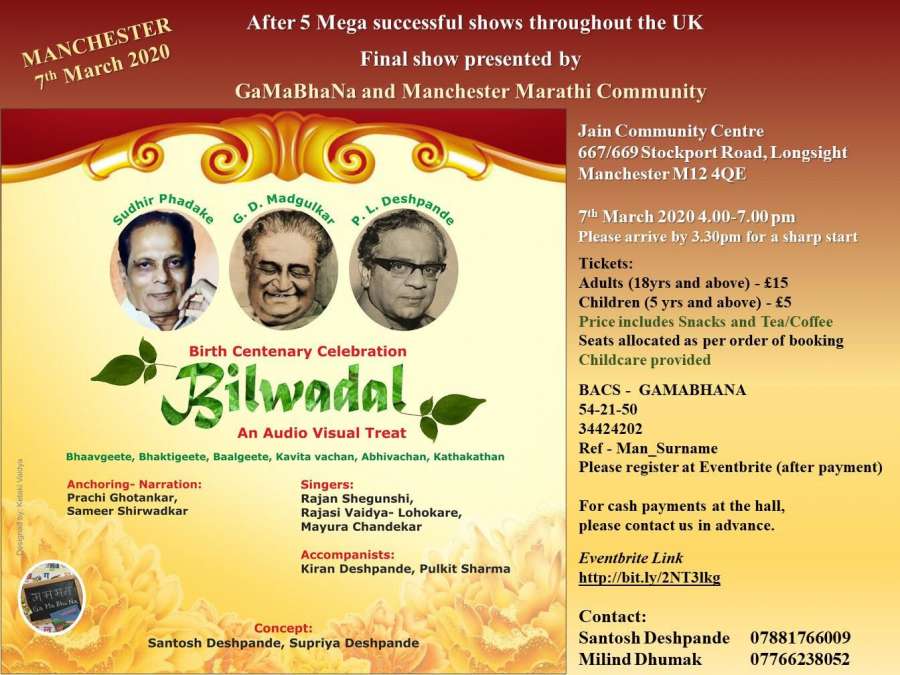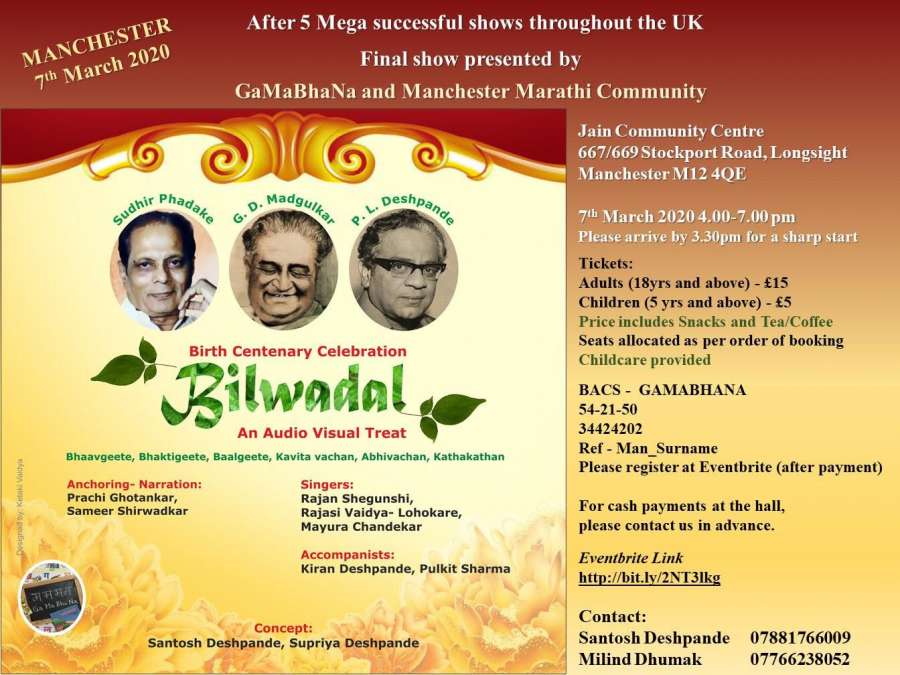 Maharashtra is known for its rich cultural heritage. The state's contribution to India's politics , culture , literature, music and spiritual life has been immense. In the light of this background , UK based  GaMaBhaNa along with lovers of Marathi language poetry and music have come together to present a unique audio visual, live concert – Bilvadal – based on works and life of the three legends of Maharashtra: P L Deshpande – a beloved versatile personality, G D Madgulkar – legendary poet and lyricist, Sudheer Phadke – a great singer, composer and musician. Coincidentally it's the birth centenary year of these three literary and musical giants.
On 7th March at the Jain Samaj Community Centre hall in Manchester , Bilvadal will be presented following the success of shows in  London, Croydon, Milton Keynes, Coventry, Leicester.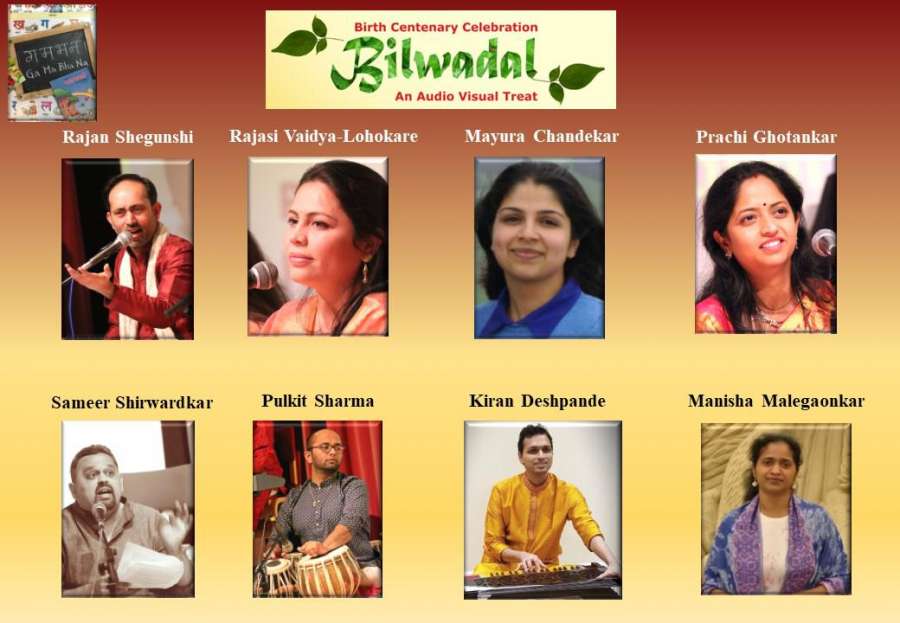 The program is conceptualised by Leicester-based Santosh and Supriya Deshpande who are also the founders of GaMaBhaNa.  The show is comprised of UK talent with renowned vocalist Rajan Shegunshi, Indian Idol fame Rajasi Vaidya-Lohokare, Pune Bharat Gayan Samaj trained Mayura Chandekar who will enthral the audience. They will be ably accompanied by Pulkit Sharma on Tabla and One Man Orchestra Dr Kiran Deshpande on Keyboard. Sameer Shirwadkar who is a professional actor will be narrating wonderful chosen work from P L Deshpande's books. Pune Akashwani fame Prachi Ghotankar will be anchoring the show with her captivating voice. The Audio Visual support is provided by Manisha Malegaonkar.
A not to miss event in Manchester.
For further details contact Santosh Deshpande on 07881766009