Advertisement

Ms Patel has turned down four invitations from Home Affairs Committee since January, offering private briefings with ministers and officials instead … reports Asian Lite News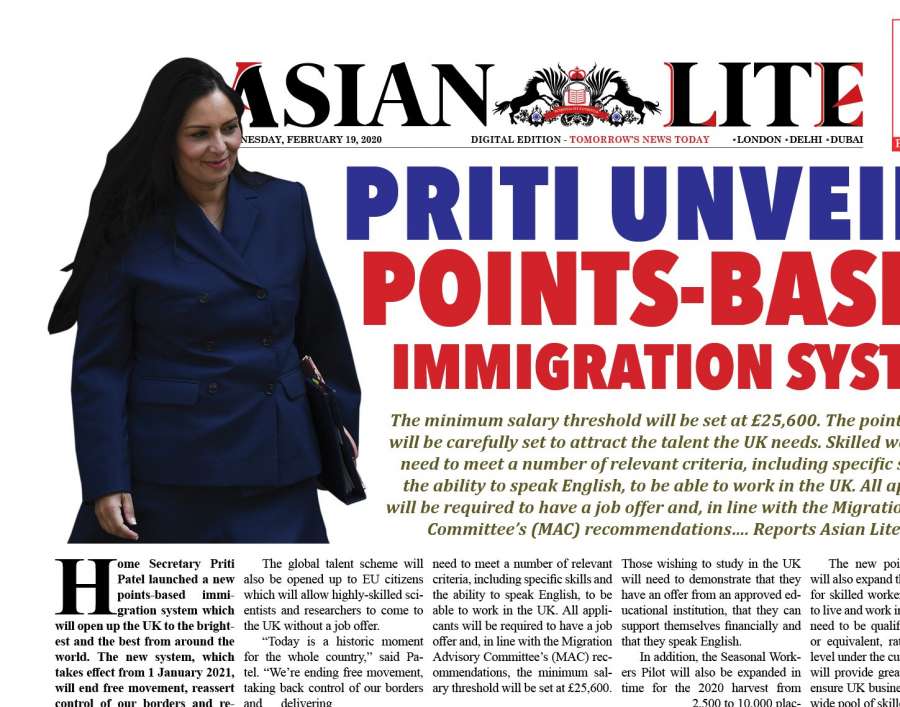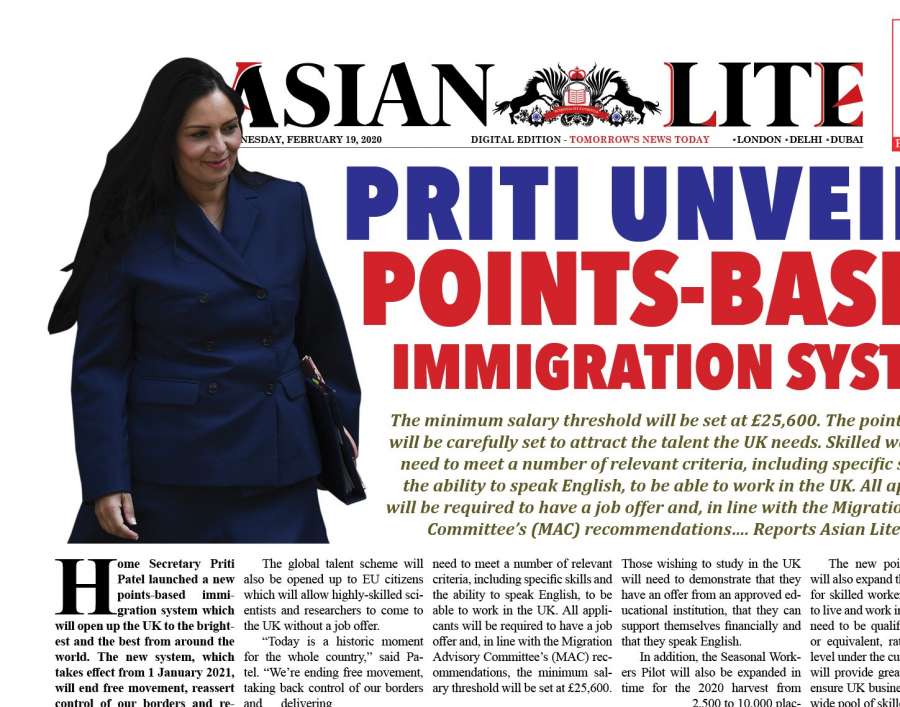 Home Secretary Priti Patel grabbed headlines on Thursday as the social media platforms flooded with messages with a hashtag – #whereispritipatel
The Indian-origin home secretary was accused of dodging requests from Home Affairs Committee to discuss the coronavirus outbreak and other related issues.
Ms Patel has turned down four invitations since January, offering private briefings with ministers and officials instead.
A Home Office source said it was a "shame" the Home Affairs Committee's chair had turned down the briefings.
Ms Patel says she would attend "towards the end of the month".
BBC reported that the letters between Ms Patel and panel chief Yvette Cooper as "acrimonious".
Ms Patel was appointed by Boris Johnson as home secretary in July 2019 but has only appeared in front of the committee once – in October.
A Home Office spokesperson said the home secretary "has already offered to appear before the committee at the first mutually convenient date to update them on her work to keep the country safe during this unprecedented time."
Ms Patel "is currently leading the Home Office response during this national crisis, working tirelessly to keep the British public safe," the spokesperson added.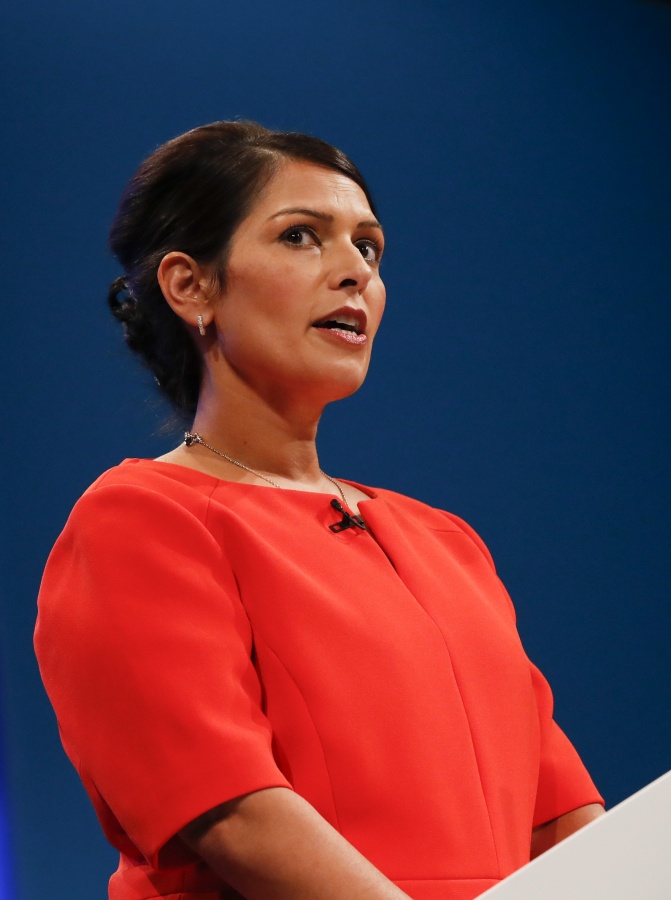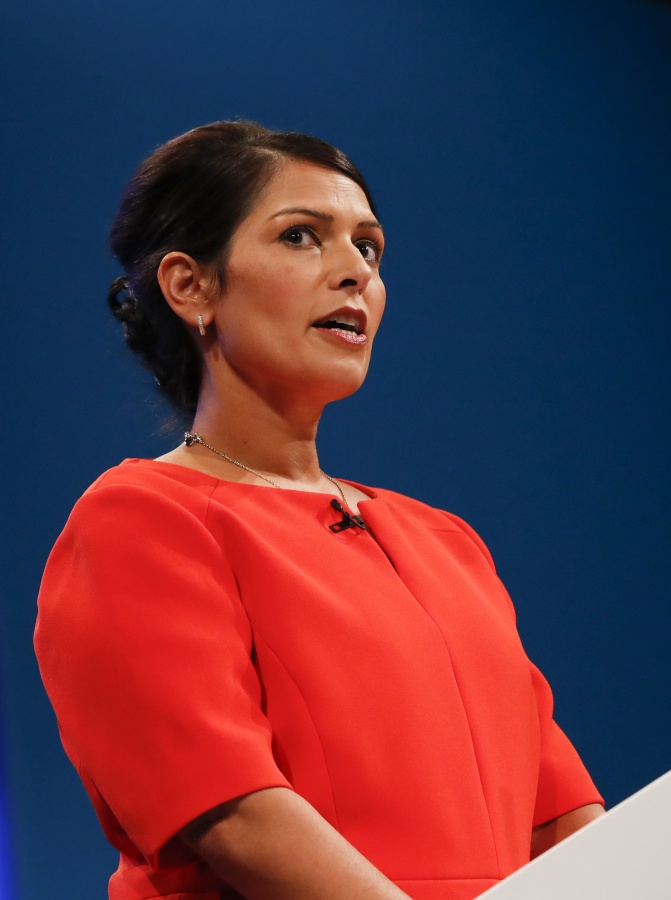 She told Ms Patel the committee had set a date of 15 April to hear evidence from her, saying "there is no reason for further delay".
But four days later, the home secretary responded, writing: "I am disappointed at the increasingly adversarial tone of our exchanges."
Ms Patel instead said she would only appear "towards the end of the month".
Ms Cooper has now written again, saying other secretaries of state have appeared regularly before other committees – but she has yet to receive a reply.
Cooper, in her latest missive, points out that the justice secretary, work and pensions secretary, transport secretary and health secretary have given evidence to their select committees already or have agreed to a date to do so.
The committee has been pressing Patel to provide evidence since the end of January, during which time the secretary of state has been accused of belittling officials and presiding over an "atmosphere of fear" at the Home Office. Sir Philip Rutnam resigned as permanent secretary at the Home Office, claiming constructive dismissal and accusing Patel of bullying her subordinates.
Cooper wrote on Wednesday: "Delaying until the end of the month would clearly be inappropriate given the urgency of the public information and answers that are needed."
The letters reveal Patel has been pressing for "private briefings" instead of appearing in public but the committee declined as it believed this was "not sufficient".