Advertisement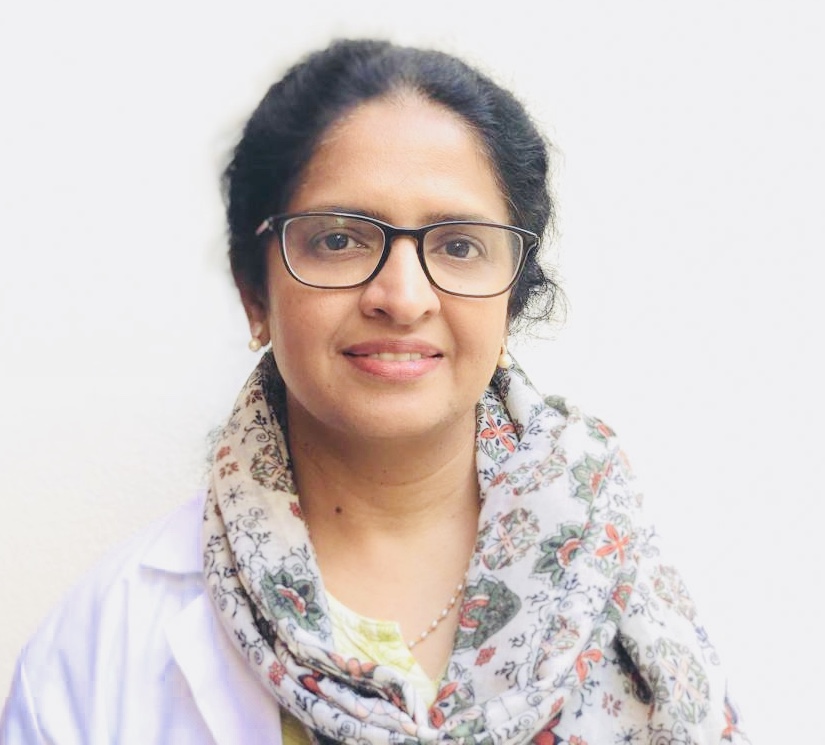 COVID-19, the disease caused by a new coronavirus, originated in China in December 2019 but then rapidly spread globally. If you are pregnant, you may have many questions about the impact of COVID-19 on your health and your baby. This information will help you to understand about the impact of the disease in pregnancy and after birth. Advice on how to protect yourself from the disease is also included.
What are the risks to the mother if infected in pregnancy?
This is a new infection and hence our knowledge of the disease is limited.
Based on the current evidence, pregnant women are neither at increased risk for getting COVID-19 infection nor at increased risk of developing serious illness compared to general population. Most women may be either asymptomatic or develop mild flu symptoms like cough and fever. However, pregnancy is a state when the body immunity is lower than usual. Also with seasonal flu, pregnant women experience serious illness than general population. Hence particular attention should be paid to prevent the infection and seek early medical attention if symptomatic.
What are the risks to the baby?
The risk of passing the infection to the baby appears to be very low. A small number of babies have been diagnosed with coronavirus shortly after birth. It is not certain whether transmission occurred in the womb or soon after birth. Baby will be tested for the virus soon after birth. Children, including newborns, do not appear to be at high risk of becoming seriously unwell with the virus.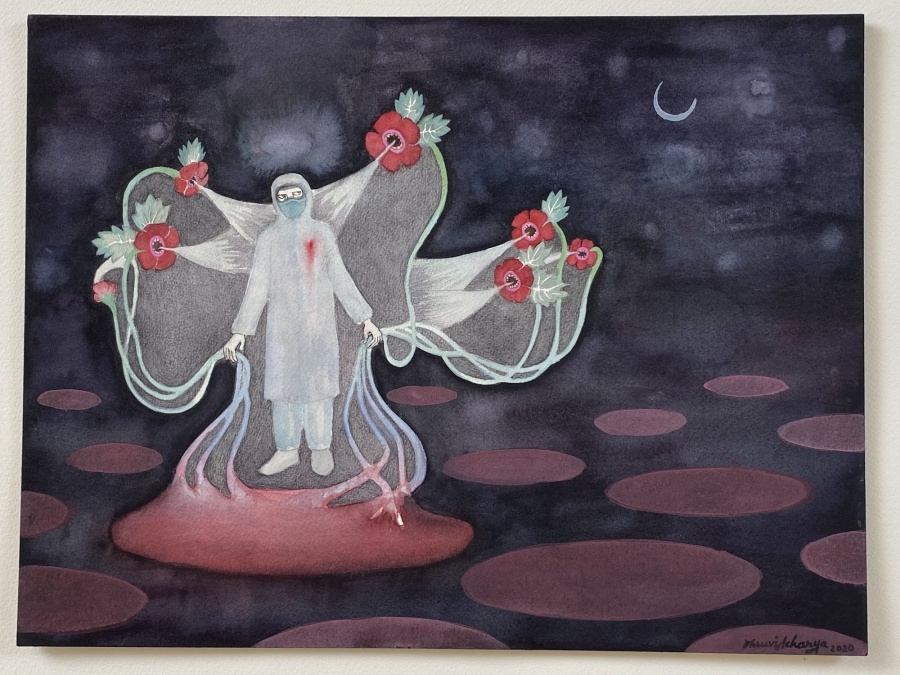 Currently there is no evidence of any congenital abnormalities or risk of placental failure due to maternal infection with COVID-19. If mother develops serious illness, this may affect the pregnancy adversely.
Is there any safe treatment in pregnancy?                     
If you are tested positive, you should follow your doctor's advice. You may be admitted in a hospital and monitored or asked to self-isolate at home.
As this is a new infection, no specific treatment is invented yet. Certain medicines are shown to be effective against the virus. Drug called Hydroxychloroquin used in treating malaria and medicines used for treating other viral diseases are being used effectively. These medicines are proven to be safe in pregnancy and currently used to treat certain medical conditions in pregnant women. However, the efficacy of these medicines against corona virus is not proven by proper research studies yet. It is important to take these medicines only under medical supervision as rarely these can cause serious side effects.
If there is high fever, you should take medicine to control fever to avoid risk to the developing baby. Paracetamol is safe in pregnancy and effective to control fever.
Recent evidence also suggest that pregnant women may be at high risk of developing blood clots in the blood vessels in the lung especially soon after birth. Your doctor may prescribe an injection to prevent blood clots if you are ill with the disease.
What care should be followed to prevent infection?
Based on the current knowledge, the virus spreads through respiratory droplets sent into the air when an infected person coughs or sneezes. It may also spread when someone touches a surface or object that has the virus on it and then touches their face. The incubation period of the virus is thought to be between two to 14 days. It's possible that someone could be infected and not have any symptoms (asymptomatic) but can still spread the virus.
It is important to follow the hand hygiene and social distancing advice as below
Wash hands regularly with soap and water for at least 20 seconds or use a hand sanitiser.
Avoid contact with someone who is displaying symptoms of coronavirus. These symptoms include high temperature and/or new and continuous cough
Avoid public transport when possible
Work from home, where possible.
Avoid large and small gatherings in public spaces as infections spread easily in closed spaces where people gather together.
Avoid gatherings with friends and family. Keep in touch using remote technology such as phone, internet, and social media
You may be advised to wear a mask if you have to go out.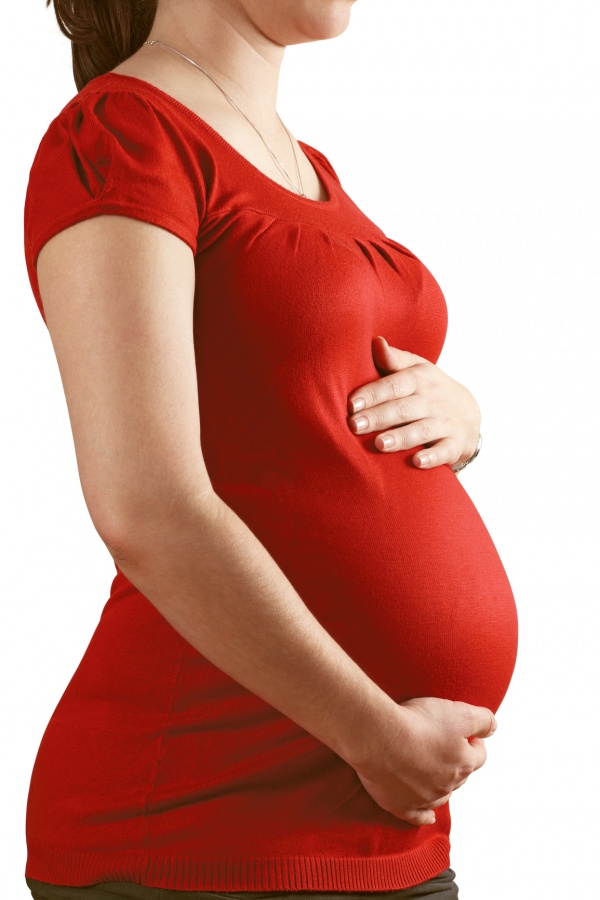 What about attending antenatal appointments?
Prenatal visits are important to ensure maternal and fetal health. However, given the current situation with the pandemic, doctors are either increasing the interval between visits and encouraging telephone consultation. You should check with your doctor about your planned appointments and continue to attend appointments as long as your doctor feels it is appropriate. If you are worried about yourself or your baby, you should call your maternity team or attend emergency services to get checked up.
What care should be taken if the mother is in self isolation?
Pregnant women who have been advised to self-isolate should stay indoors and avoid contact with others for the recommended period.
Stay at home in an individual room and use a separate bathroom.
Ventilate the room by opening a window
Separate yourself from other members of your household as far as possible using your own towels, crockery and utensils and eating at different times
You may wish to consider online fitness routines to keep active, such as pregnancy yoga or Pilates.
You should contact your antenatal clinic to inform them that you are currently in self-isolation or quarantine for possible/confirmed coronavirus and request advice on attending routine antenatal appointments.
It is likely that routine antenatal appointments will be delayed until isolation ends. If you are concerned about any symptoms then you should call the hospital for advice.
What about Labour and delivery?
There is currently no evidence to suggest that you cannot give birth vaginally or that you should have caesarean birth if suspected or confirmed coronavirus. However, if you become unwell requiring urgent delivery, a caesarean birth may be recommended.
The labor and delivery will be managed as usual except that the medical staff will wear personal protective equipment and visitors will be restricted. Based on the current evidence, epidural injection for pain relief in labour and spinal block anesthesia for caesarean birth are safe. Morphine injection and Entonox (gas &air) are also found to be safe to use in labor.
The baby will be monitored continuously as heart rate abnormalities in the baby was reported in laboring women with COVID -19.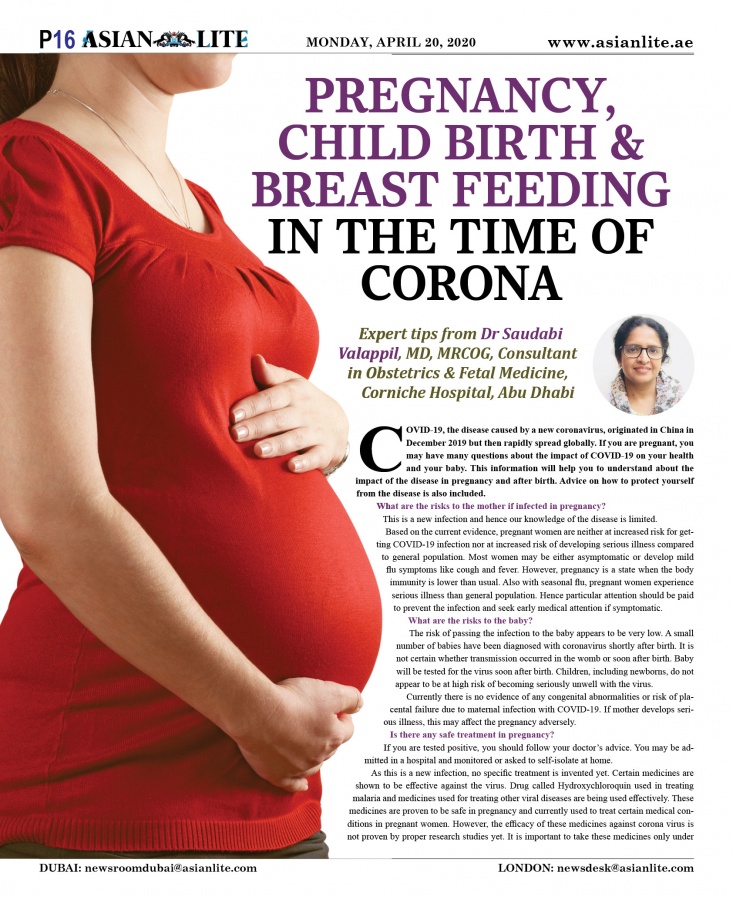 Can mother and baby stay together after birth?
Provided the baby is well and does not require care in the neonatal unit, both can be kept together after birth. Mother should wash her hands before and after touching the baby, and keep all surfaces clean.
Is it safe to breast feed if mother is infected?
There is no evidence showing that the virus is secreted in the breastmilk. The well-recognized benefits of breastfeeding and the protection it offers to babies outweigh any potential risks of transmission of coronavirus through breastmilk.
Given that the virus is spread through respiratory droplets, mothers should wash their hands and wear a face mask to minimize baby's exposure to the virus. If mother is too unwell to breast feed, she could also choose to express breast milk and allow someone else to feed the baby.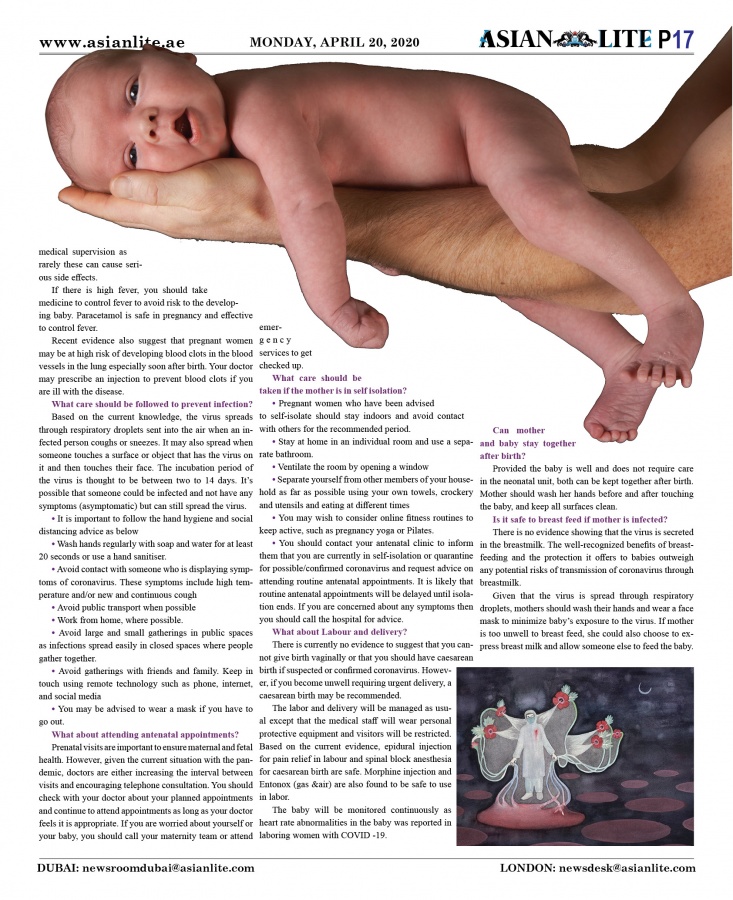 Also Read – Summer salads for sweltering lockdown days
Also Read – Home made face masks