Advertisement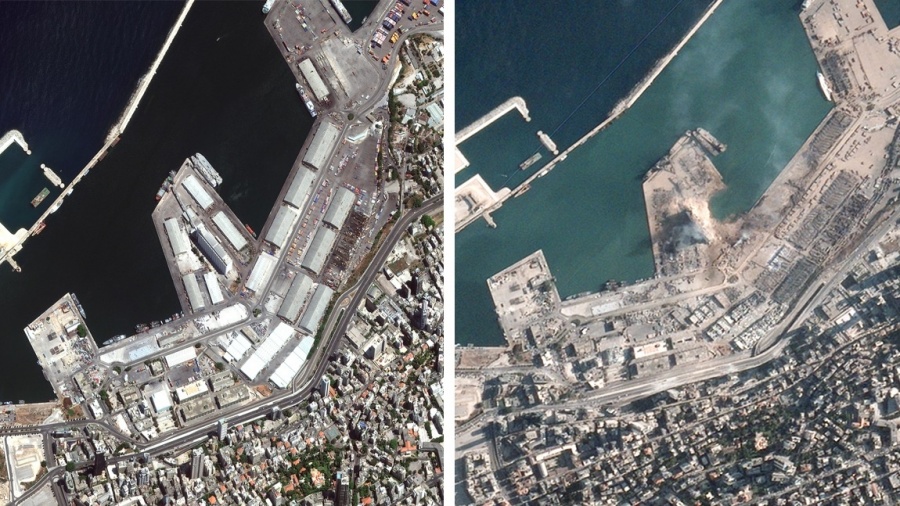 New satellite images show the aftermath of explosions at the Beirut port that has left at least 135 people dead and thousands injured.
An image taken by the satellite company BlackSky shows extensive damage at the port following the blasts that took place on Tuesday.
The incident was triggered when a fire in one section of the port reached an enormous cache of ammonium nitrate fertilizer that had been offloaded years earlier. The explosions were so massive that the US Geological Survey registered it as a magnitude 3.3 earthquake.
Also Read – World leaders pledge support to Beirut
Several warehouses appear to be flattened and a cruise ship called the Orient Queen can be seen leaning to one side, according to Allison Puccioni, an analyst and founder of Armillary Services, an independent firm partnered with BlackSky, NPR reported.
In the image, debris can also be seen covering a main road over 1,000 feet south of the blast site, a sign of the explosion's force. And Puccioni says heavy damage extends for over half a mile into the city. The blast killed at least 100 people and injured thousands more.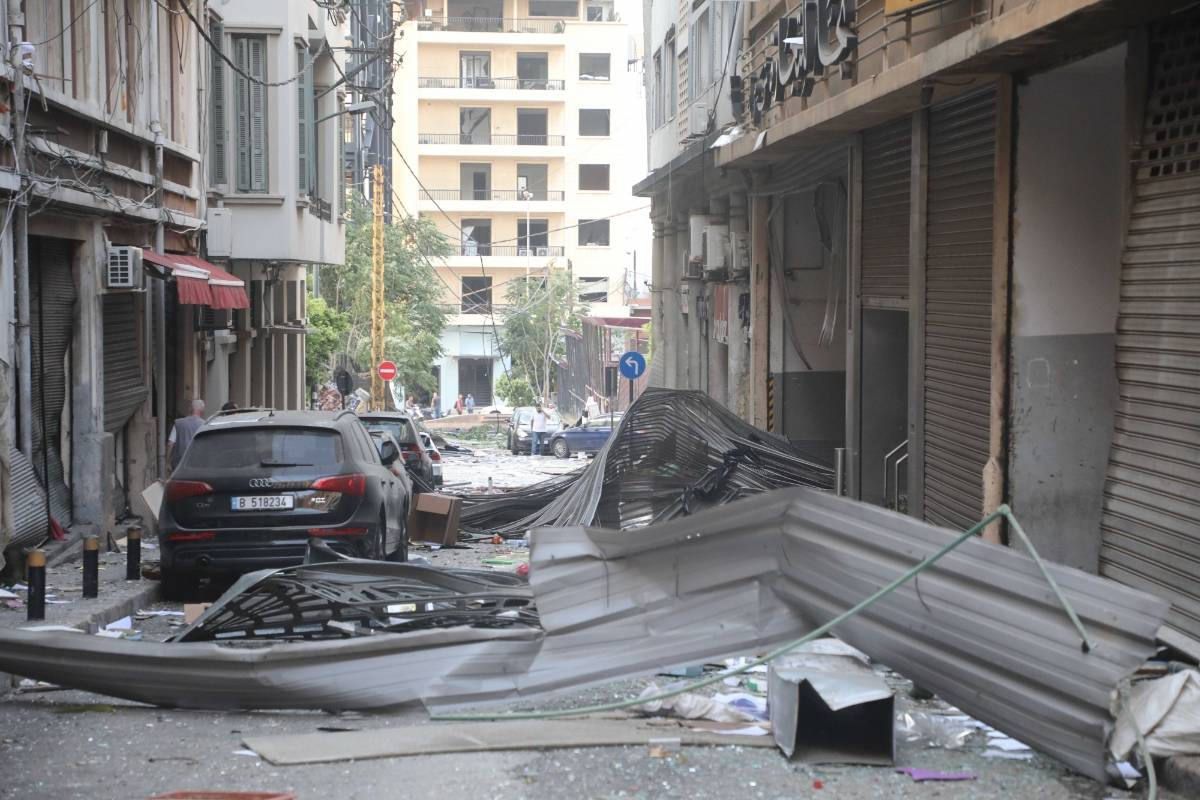 The BlackSky image and an image by commercial company Planet show a plume of smoke or debris still rising from the site around 8 am local time Wednesday, over 12 hours after the explosions occurred.
Lebanon's cabinet on Thursday declared a two-week state of emergency, in Beirut, following the explosion in the port that rocked the city on Tuesday. The cabinet has also handed over the control of security in the capital to the military.
The cabinet instructed the military to impose house arrest on anyone involved since 2014 in the administration of the warehouse containing vast amounts of highly-explosive material that blew up, according to a statement read out by the information minister.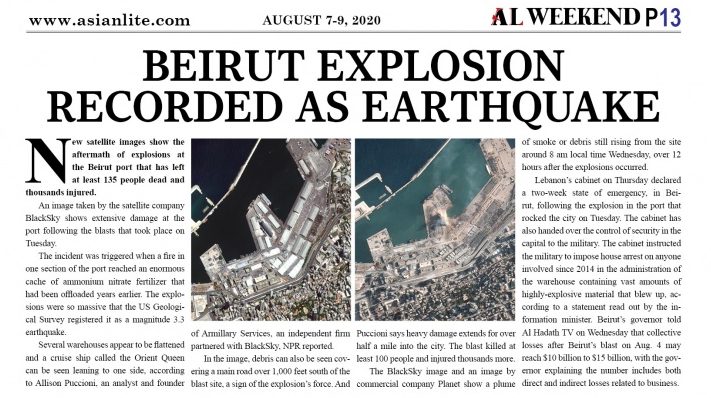 Beirut's governor told Al Hadath TV on Wednesday that collective losses after Beirut's blast on Aug. 4 may reach $10 billion to $15 billion, with the governor explaining the number includes both direct and indirect losses related to business.
Amounts of available wheat are currently limited and, he thinks a crisis might take place without international interference, according to media reports.