Advertisement

In the beginning of her Budget 2020-21 speech, Sitharaman remembered Jaitley and said: "Its chief architect is not with us today. I pay homage to the visionary leader late Arun Jaitley." She said: "Banks saw a thorough cleanup and goods and services tax (GST) has been the most historic in our country."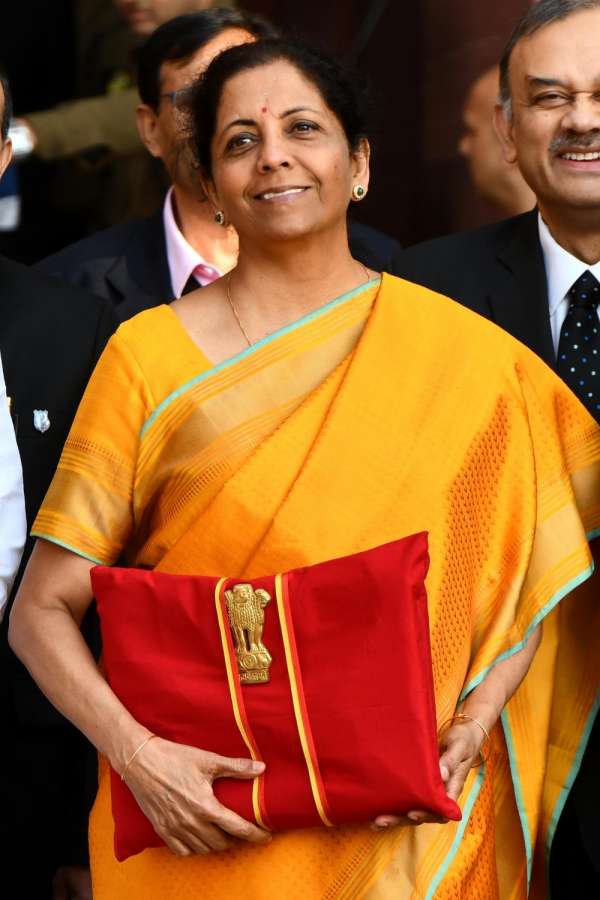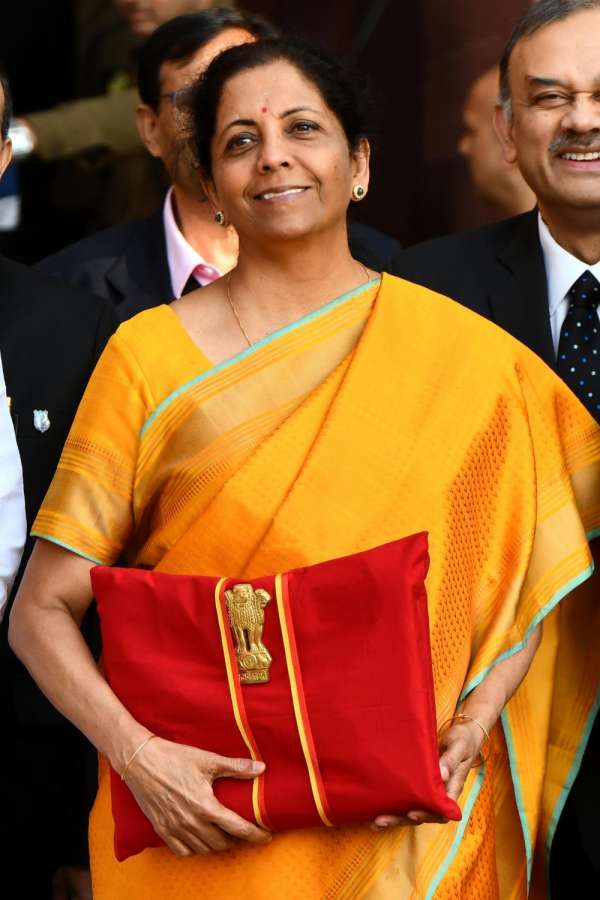 Union Finance Minister Nirmala Sitharaman allocated Rs 69000 crore including Rs 6400 crore for PM Jan Aushadhi Yojna for the healthcare sector on Saturday as she announced that the Budget 2020 is woven around 3 prominent themes – Aspirational India, Economic Development and Caring Society which includes health as one of the fundamental pillars, in addition to education and better jobs.
Presenting Budget 2020-21 in Parliament, Sitharaman said: "More hospitals shall be empanelled under Pradhan Mantri Jan Aushadhi Yojna, especially in the tier 2 and 3 cities for poor people to be benefited."
She said, "We have a holistic vision for healthcare in the country. Mission Indradhanush has been expanded to cover 12 diseases, and 5 new vaccines have been added. Fit India campaign is vital to fighting non-communicable diseases (NCDs)," adding "safe water availability under Swachh Bharat Mission will help support the holistic health vision.
"Viability gap funding window will be set up to cover hospitals, with priority given to aspirational two and three tier districts that don't have hospitals empanelled under Ayushman Bharat," she said.
She said usage of machines and artificial intelligence in detecting and preventing the diseases will be a great help for the healthcare practitioners. She also said that TB eradication programme will be expanded. "The 'TB Harega Desh Jeetega' campaign shall be strengthened to end tuberculosis by 2025," she said.
Talking about the skill development in the healthcare sector. "There is a shortage of qualified medical doctors – both general practitioners and specialists; it is proposed to attach a medical college to a district hospital in PPP mode. In first phase, in those aspirational districts where there are no empanelled hospitals, details of the scheme to be worked out soon."
She said: "I propose to allocate Rs 69000 crore including Rs 6400 crore for Prime Minister Jan Aushadhi Yojna and after the success of ODF campaign I propose Rs 12300 crore for 2020-21 as ODF plus in order to sustain the behaviour."
Meanwhile, the Finance Minister allocated Rs 35,600 crores for nutrition related programmes.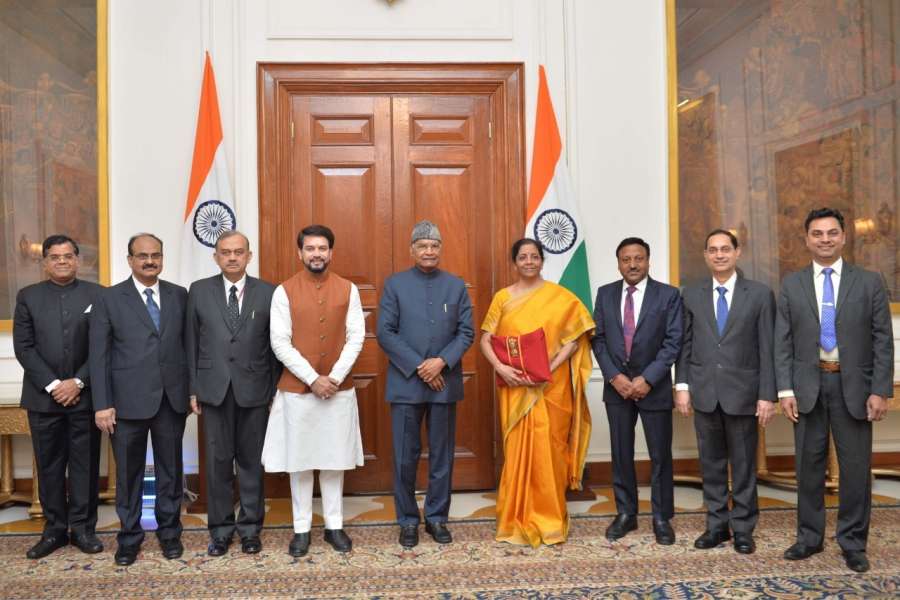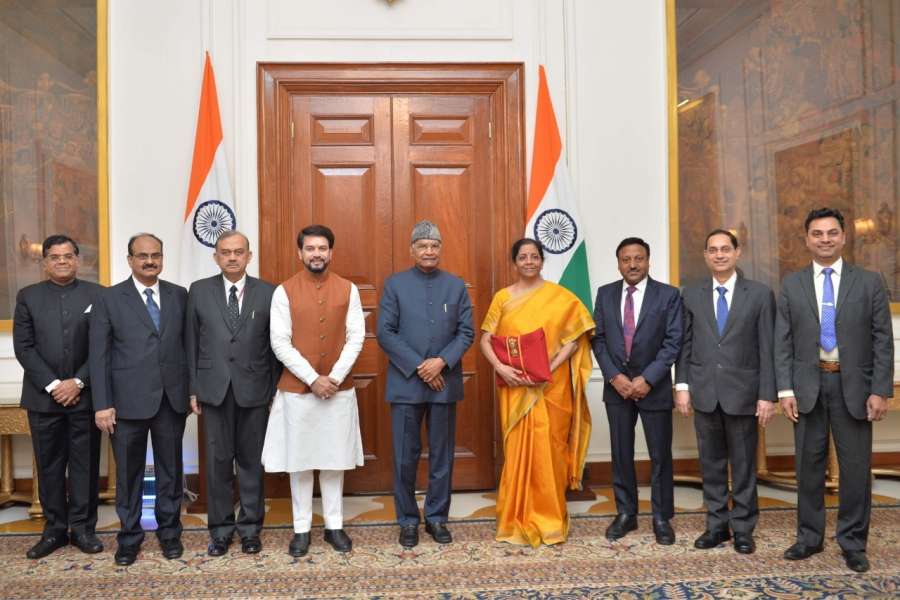 While speaking during the Budget session, she said that the Prime Minister's "Beti Bachao Beti Padhao" scheme had yielded tremendous results.
"Over six lakh Anganwadi workers are equipped with smartphones to upload nutritional status of more than 10 crore households," said the Finance Minister.
She added: "I propose to provide Rs 35,600 crores for nutrition related programmes for 2020-21."
Earlier, Sitharaman had said that Mission Indradhanush has been expanded to cover 12 diseases, and five new vaccines have been added.
Sitharaman paid homage to Jaitley
Union Finance Minister Nirmala Sitharaman on Saturday paid homage to her former colleague Arun Jaitley and also quoted his speech on GST that "it will be an India where the Centre and states will work together unanimously towards harmony" and said that the government has pulled out 271 million people out of poverty between 2006-2016.
In the beginning of her Budget 2020-21 speech, Sitharaman remembered Jaitley and said: "Its chief architect is not with us today. I pay homage to the visionary leader late Arun Jaitley."
She said: "Banks saw a thorough cleanup and goods and services tax (GST) has been the most historic in our country."
Quoting Jaitley, the Finance Minister said: "At the time of the rollout of GST, he had said India will be an India where the Centre and states will work harmoniously… will rise out of narrow politics for the country's sake and with the GST neither the state nor the Centre will lose their sovereignty."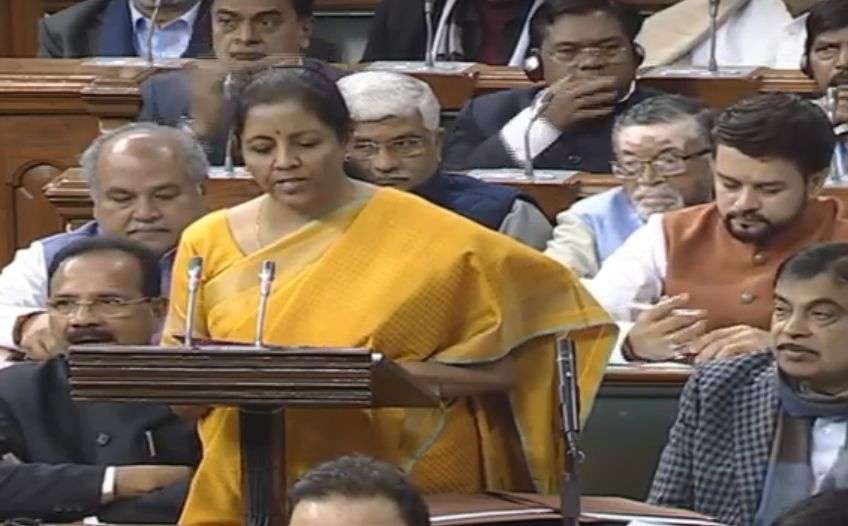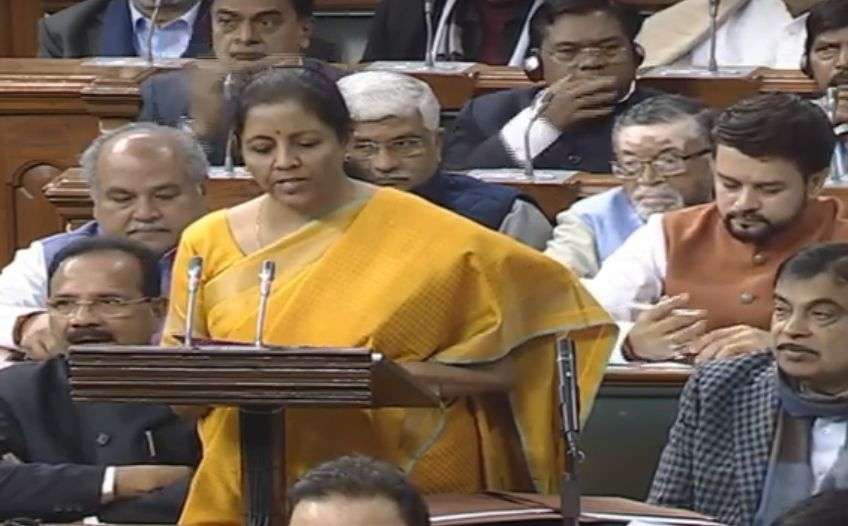 "True to this vision, the GST has been gradually maturing to a tax integrating the country. It has resulted in efficient gains in logistics and transport sector. Turnaround for transport sector has turned down dramatically.. and has led to significant benefits to MSMEs," Sitharaman said.
Highlighting the works of the government, the Minister said that the motto of "Sabka Saath, Sabka Vikas and Sabka Vishwas" has implemented new programmes for poor and disadvantaged under Prime Minister Narendra Modi.
"We shall strive to bring ease of living to every citizen. Between 2006-16, India was able to pull 271 million people out of poverty. The milestones achieved under Modi government have been unprecedented and were globally recognised," she said.
Income tax rates, slabs changed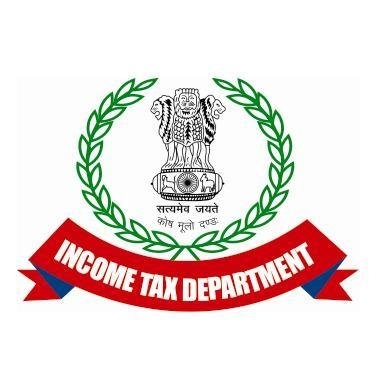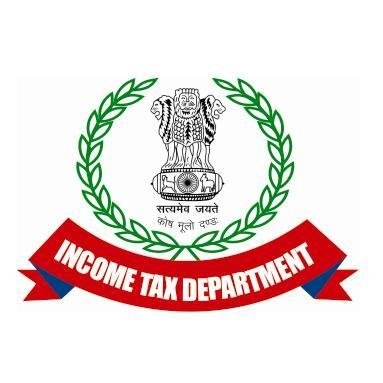 In a major relief to middle class, Finance Minister Nirmala Sitharaman has proposed to cut income tax rates and change slabs to lower tax incidence for those earning upto Rs 15 lakh a year.
The Minister has proposed a 10 per cent tax on income between Rs 5 lakh and Rs 7.5 lakh from the current 20 per cent now.
Income between Rs 7.5 lakh to Rs 10 lakh will also attract a lower tax of 15 per cent. For annual income between Rs 10 lakh and Rs 12.5 lakh, the income tax rate has been reduced to 20 per cent from 30 per cent.
Those earning Rs 12.5 lakhs to Rs 15 lakhs will pay 25 per cent tax. The Finance Minister said that those earning over Rs 15 lakh would continue to pay the tax at the current rate of 30 per cent.
"A person earning Rs 15 lakh per annum and not availing any deductions will now pay Rs 1.95 lakh tax in place of Rs 2.73 lakh," the Finance Minister said while presenting her second Union budget in the Lok Sabha.
Terming the new tax rates and slabs as simplified one, she said that the new reduced rates would apply for those who agree to forego all other exemptions available under the Income Tax Act.
At present, those earning upto Rs 2.5 lakh a year are exempted from income tax. The current income tax rate for those earning from Rs 2.5 lakh to Rs 5 lakh is 5 per cent but availing the deductions and exemptions, they can bring down their tax liability to nil.
The reduction in tax rates is set to boost sentiments and add to the purchasing power of the people. The measures are aimed at addressing the demand side concerns.
On account of lower income tax rates, the government would forego a total revenue of Rs 40,000 crore in a year.
Many experts had earlier said that most measures announced by the government to boost the economy were aimed at addressing the supply side concerns while there was a need to take measures to push consumption demand.
5-year tax holiday for startups
In a major boost for the startups community, Finance Minister Nirmala Sitharaman on Saturday announced five-year tax holiday on employee stock ownership plan (ESOPs) for start-ups.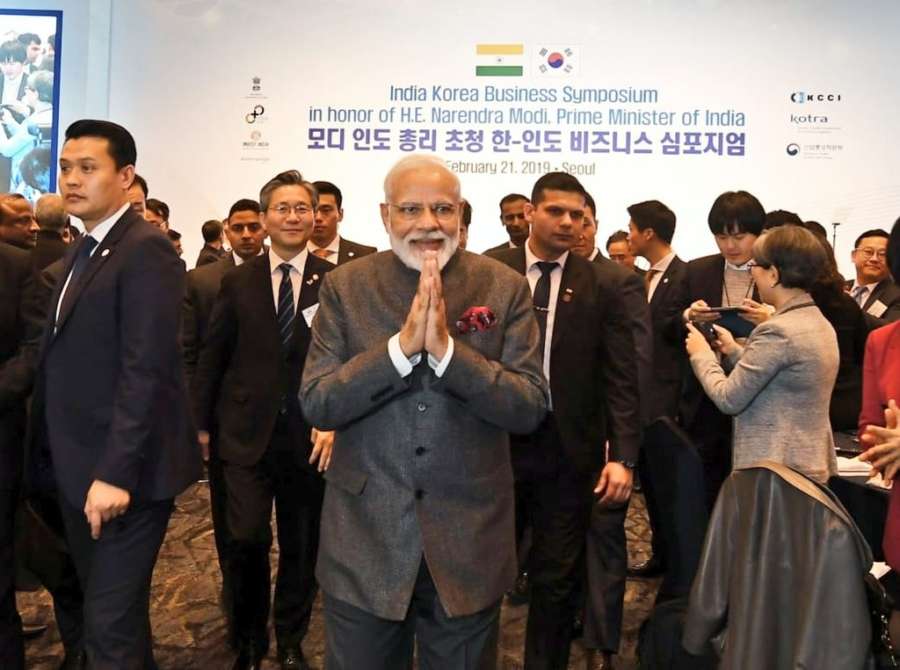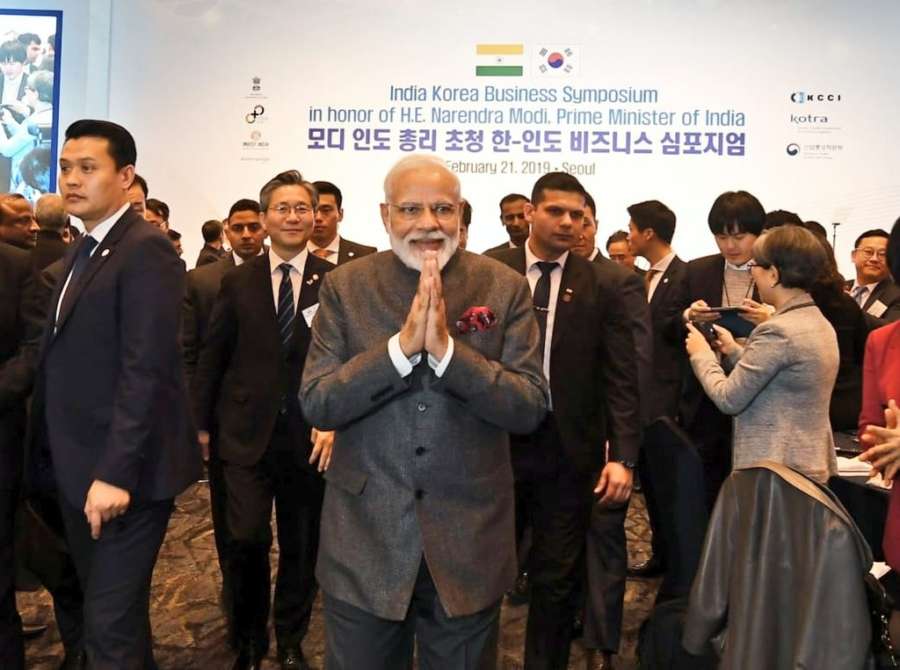 "To boost startups, tax burden on employees due to tax on ESOPs to be deferred by five years or till they leave the company or when they sell, whichever is earliest," the finance minister said in her budget speech in Parliament.
One of the biggest steps from the Indian government in tax norms was doing away with angel tax for the startups last year.
The budget 2020-21 focuses on the improvement of ease of doing business for startups.
The proposal to set up an investment clearance cell that will provide end-to-end facilitation and support to entrepreneurs is a step in the right direction.
"Under this initiative, startup owners will receive pre-investment advisory, information on land banks, as well as a faster clearance on the state level. We believe this will present unbridled opportunities to entrepreneurs and the overall startup ecosystem in the country," said Dr Apoorv Ranjan Sharma, Co-Founder and Managing Director, 9Unicorns, India's first accelerator VC.
Rs 100 crore for India hosting G20 Presidency
Finance Minister Nirmala Sitharaman during the Budget presentation in Lok Sabha on Saturday said India will host the G20 Presidency in 2022 and the government has allocated Rs 100 crore for making preparations for this historic occasion, where it will drive global economic agenda.
The Group of 20 nations (G20) is an international grouping consisting of Argentina, Australia, Brazil, Canada, China, the European Union, France, Germany, India, Indonesia, Italy, Japan, Mexico, Russia, Saudi Arabia, South Africa, South Korea, Turkey, the UK and the US. It was conceived as a bloc to create a common platform to bring together the industrialised and developing economies, to have a discussion on international economic and financial stability. With India hosting the G20 Presidency, it is expected to play a crucial role in driving the global economic agenda.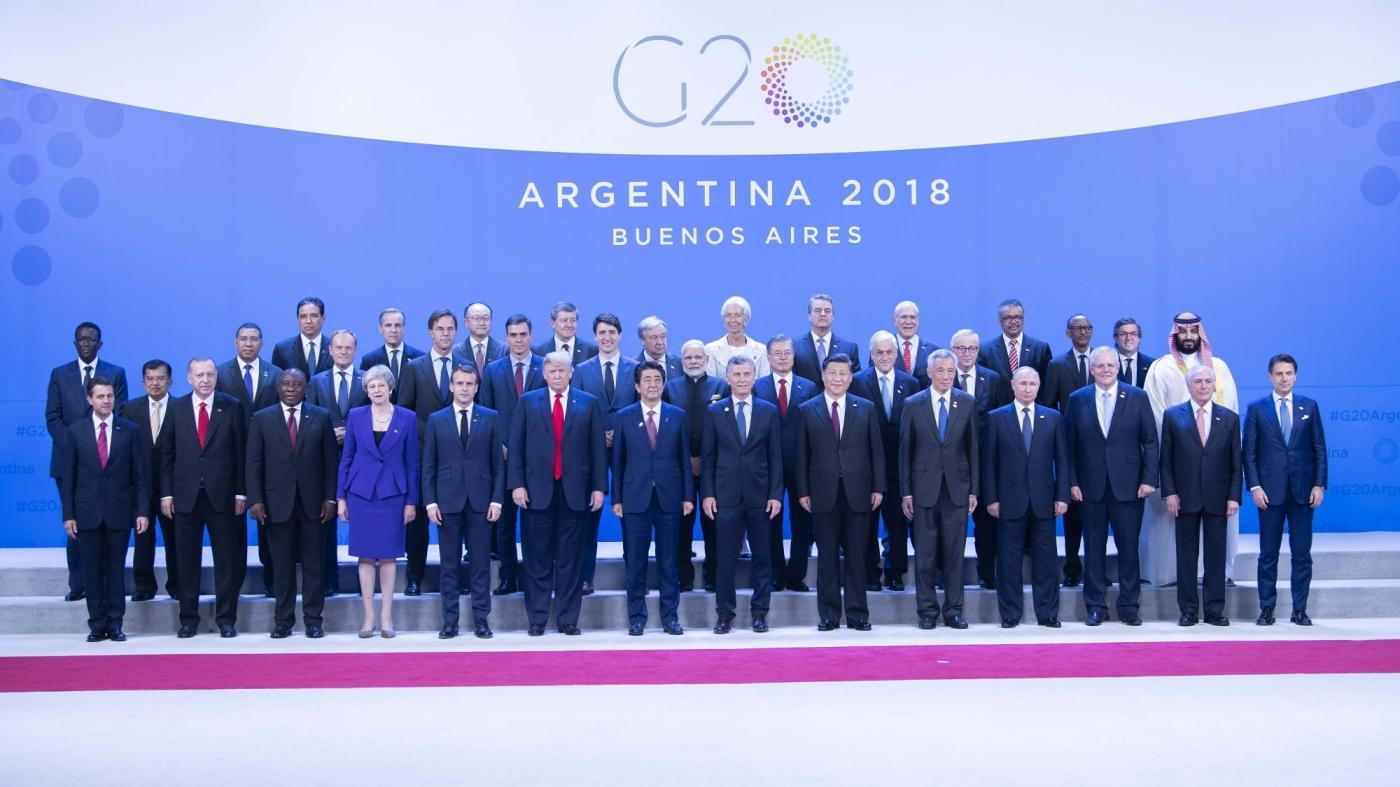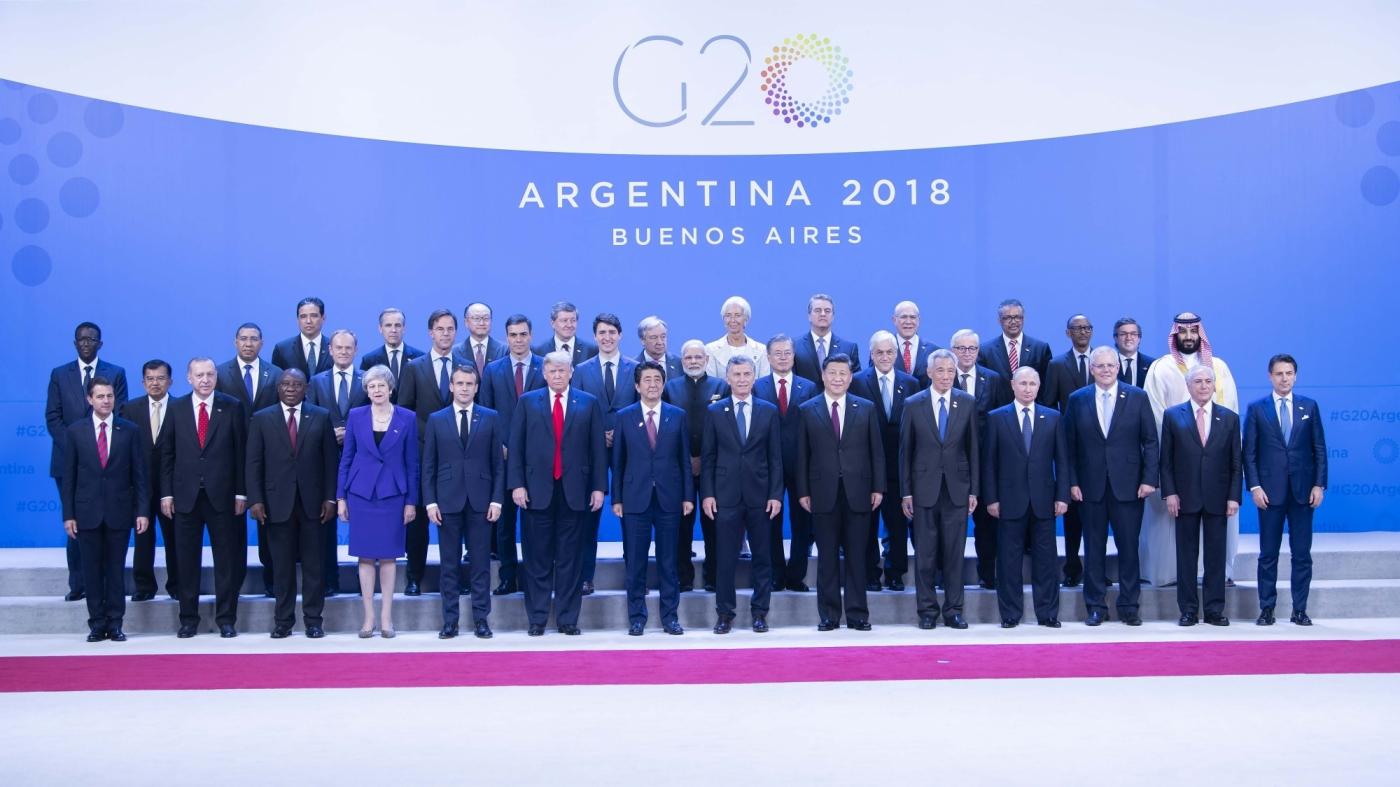 The meeting of world leaders is usually preceded by ministerial meeting of finance and trade ministers, and central bank governors. This meeting designs the economic agenda for the world leaders to discuss. In 2022, India would look to leverage this opportunity to increase its footprints in the global economic agenda.
The G20 is often credited with containing the shift to protectionism in the backdrop of the global financial meltdown in 2008. To counter this economic meltdown, the G20 decided to a three-fold increase in the International Monetary Fund's budget and gave development banks more remit.
Govt committed to doubling farmers' income by 2022
Emphasising on doubling the farm income of farmers across the country by 2022, Union Finance Minister Nirmala Sitharaman in her 2020-21 Budget speech said that the government has provided 11 crore farmers under Aspirational India programme.
"Under Aspirational India programme, the first point is agriculture, irrigation and rural development. We are committed to doubling farmers' income by 2022," Sitharaman said in her Budget speech in Lok Sabha.
"We have provided for 11 crore farmers through Prime Minister Kisan Beema Yojana. Provision of annual assistance to the farmer is made sure through PM Kisan Yojana," the Finance Minister said. She also emphasised that agricultural markets need to be opened and liberalised and the fisheries, animal husbandry and dairy needs to be provided for.
Sitharaman further said that a total of 6.11 crore farmers have been insured under Fasal Bima scheme. She said that the handholding of farm-based activities needs to be done and it can be done in cooperation with states. She also stressed that "efforts we have made in the last five years and the enthusiasm and energy of our youth are the ignition of our growth."
Presenting 16 points to indicate the government's focus on farmers and agriculture, Sitharaman said "we will encourage states to take up model agricultural laws, comprehensive measures for 100 water stressed districts, Prime Minister Kusum scheme removes dependence on kerosene and encourages use of solar power, the government will also encourage balanced use of fertilisers. This is an important step because currently use of chemical fertilisers is incentivised."
India to boost mobile phones, chip manufacturing
Giving a huge boost to adoption of emerging technologies, Finance Minister Nirmala Sitharaman on Saturday proposed to provide an outlay of Rs 8,000 crore for commercial application of quantum computing like in Blockchain over the next five years under the 'National Mission on Quantum Technologies and Applications'.
"Proposed to provide outlay of Rs 8,000 crore for quantum computing over five years to break into this technology. India will be the third country in this area," Sitharaman said in her second Union Budget presentation in Parliament.
Saying that quantum technology is opening up new opportunities, Sitharaman said that several commercial applications would emerge in the area.


"Whoa! USD 1 bn+ allocation for new mission on #quantum computing and applications #BUDGET2020 Will be crucial to ensure we focus the mission on priority areas which, will see the max benefit. This is another very progressive move," Debjani Ghosh, President, Nasscom tweeted.
The Finance Minister also said that a policy will be set up to build data centre parks throughout the country.
She mentioned that technologies such as data analytics, Artificial Intelligence (AI) and Machine Learning (ML) and bioinformatics are proliferating fast in the country.