Advertisement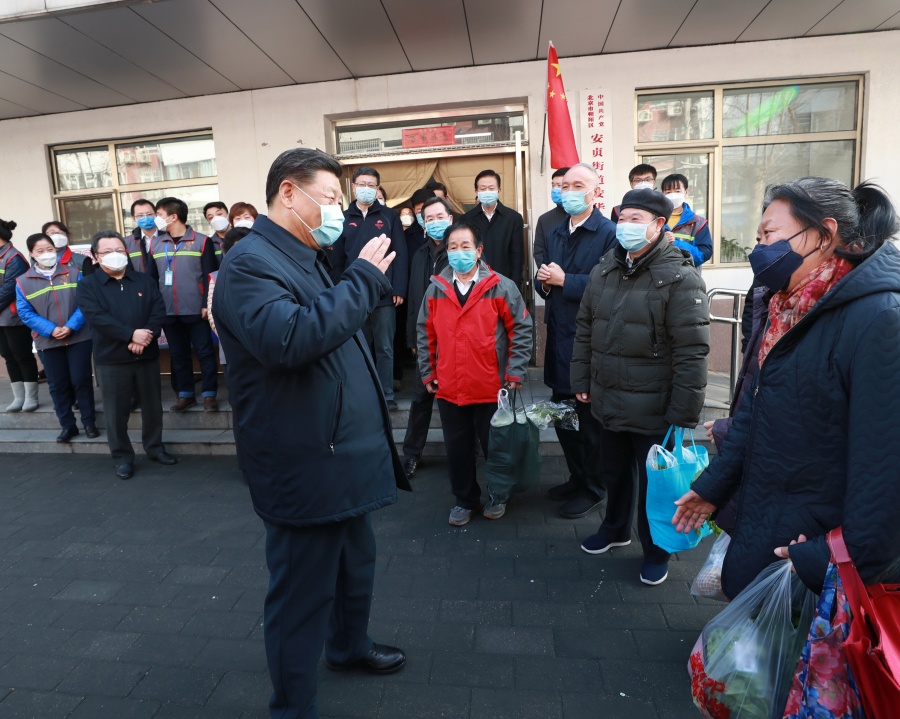 To the world, the President of China, Xi Jinping may come across as a decisive leader who holds unchallenged supremacy in China and confident to take on the world.  However, this is far from the truth. In reality, Xi and his administration are troubled by multiple challenges at the domestic front, which constantly pose a threat, not only to Xi's position, but also to the regime of the Chinese Communist Party (CCP) as a whole.
A major fault line lies within the very structure of the CCP – the internal power struggle. There exist various competing factions and camps within the Party, which can be broadly categorised as 'princelings' versus commoners who rose in the ranks through the Communist Youth League. There is also a constant struggle for influence among the incumbent leaders, the retired leaders and the upcoming leaders. Xi's challenge, as the Party leader, is to unify these divergent forces.
However, from the time he took over as the Party General Secretary (2012) and PRC President (2013), Xi's greatest fear has been the opposition he faced from within the Party circles. To crush it, he launched a massive anti-corruption drive, which engulfed in its fangs around two million officials – ranging from 'tigers' to 'flies'. It included the likes of former Party chief of Chongqing province, Bo Xilai; former aide to former President Hu Jintao, Ling Jihua; a retired Politburo Standing Committee member Zhou Yongkang; former Vice Chairman of Central Military Commission Guo Boxiong and their cronies. Alongside these high profile purges, Xi manifested his consolidation of power during the March 2018 Party Congress by rolling back term limits for China's president, paving the way for him to remain in power even beyond 2022.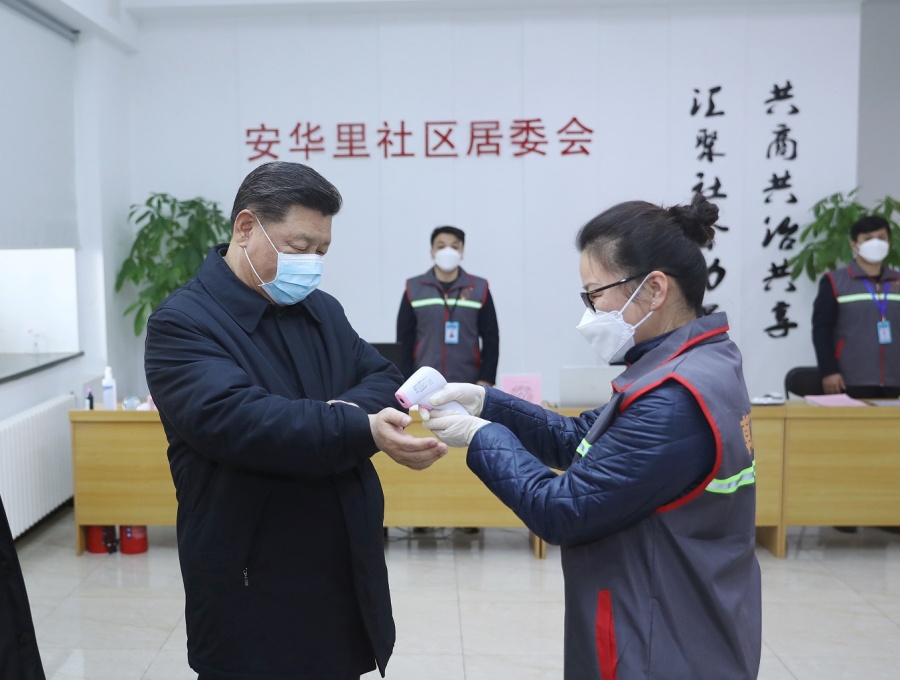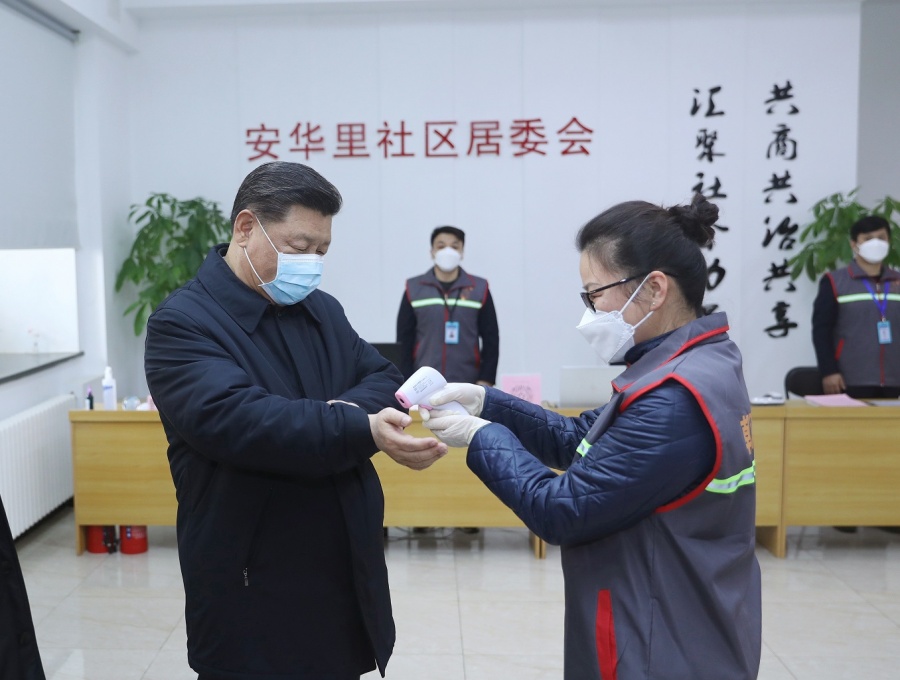 The anti-corruption campaign, which was highly targeted and not rule-based, but instead, based purely on political motives, harmed the interest of many in the Party establishment. And, more importantly, unlike past power struggles, this involved wealth in the magnitude of billions of US Dollars. It is rumoured that, in this context, even a few assassination attempts have been made on Xi, which he narrowly escaped. The underscore is that although in appearance Xi seems to have crushed his opposition, in reality, he has actually created for himself deeper and stronger rivalry within the Party, which is seething to avenge.
Underlying friction between the top two leaders of China, Xi and Premier Li Keqiang, came to the fore recently after the latter admitted (May 28) during his annual press conference at the conclusion of the National People's Congress that China had over 600 million people whose monthly income was barely RMB 1,000 (US$ 140), not enough to even rent a room in Chinese cities, and that their lives had further been affected by the COVID-19 pandemic. Further, as a means to help alleviate unemployment and poverty, Li proposed reinstating street vendors.
Li's admittance and proposal did not go down well with Xi, who through his propaganda department has been showcasing China to the world as rising and shining, being the second-largest economy. Publically proposing to reinstate the 'street-stall economy', after the Xi administration spent years on cracking down the street stalls, considering them not commensurate with China's rising status, was most definitely a strong move by Li, which also held the potential to sway public support in his favour. It provoked the Xi camp to retort by publishing articles in the Party's mouthpieces, like Beijing Times, Global Times and CCTV, claiming that street stalls were 'unhygenic and uncivilised' and warning the masses from being influenced 'blindly by winds and trends'.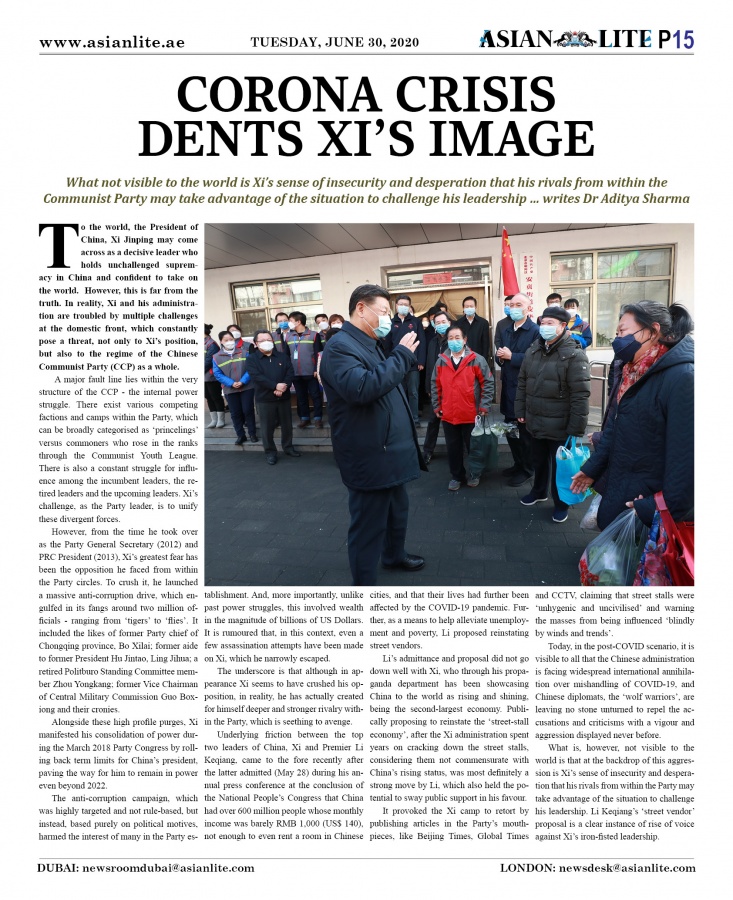 Today, in the post-COVID scenario, it is visible to all that the Chinese administration is facing widespread international annihilation over mishandling of COVID-19, and Chinese diplomats, the 'wolf warriors', are leaving no stone unturned to repel the accusations and criticisms with a vigour and aggression displayed never before. What is, however, not visible to the world is that at the backdrop of this aggression is Xi's sense of insecurity and desperation that his rivals from within the Party may take advantage of the situation to challenge his leadership. Li Keqiang's 'street vendor' proposal is a clear instance of rise of voice against Xi's iron-fisted leadership.
Also Read – Tibetans Ask UN To Take Action On China
Also Read – India Bans 59 Chinese Apps Including TikTok
Also Read – China's Hong Kong Policy Draws Flak