Advertisement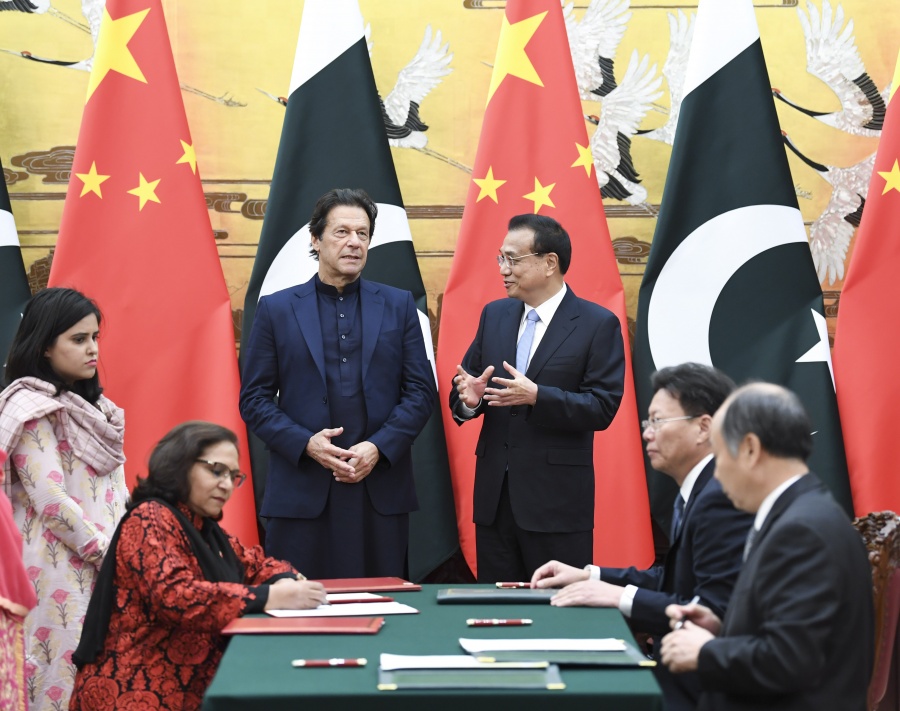 China's recent misadventures in India, Hong Kong and South China Sea are desperate attempts to divert public gaze into the slow but inevitable unravelling of its gigantic economy. Companies in thousands are closing shutters, many more are filing for bankruptcy, thousands of builders have gone bust and once-flourishing industrial zones are fast turning into graveyards of debts and overambitious plans.
China's much-hyped $1 trillion-Belt and Roads Initiative (BRI) as well as the $45 billion China-Pakistan Economic Corridor project are in deep trouble with Beijing finding it difficult to fund these projects. Many of the partner countries, like Pakistan, who once thought China would bankroll the projects, are now faced with finding money to complete the projects. With many of these countries faced with grave economic crises of their own, the kitty is almost empty for them to fund the Chinese projects.
The problem with the Chinese today is that they are unable to match their ambitious plans with required funds. Not long ago, the Chinese were in a position to put money where their mouth was but not today. After a prolonged global economic slowdown and now the debilitating coronavirus epidemic, Dragon's dreams, like elsewhere, have evaporated. Even before the virus hit the Chinese underbelly, its economic growth had slowed down from double-digit in the early 2000s to 6.1 per cent in 2019. These are Chinese figures and can only be believed with a load of salt. The singular problem with the Chinese data is that the person who sets the China's annual GDP target, National Development and Reform Commission vice chairman Ning Jizhe doubles as the country's chief statistician!.
China's spiralling slowdown is also reflected in the tax revenues–it fell from 7.4 per cent in 2017 to 3.8 in 2019. The revenue shortages did not stop the Chinese from spending on mega projects, which led to a budget deficit of 4.9 per cent of GDP in 2019. But this is not the figure the World Bank believes–it puts the deficit at 12.7 per cent and this was before the epidemic when things were rosy.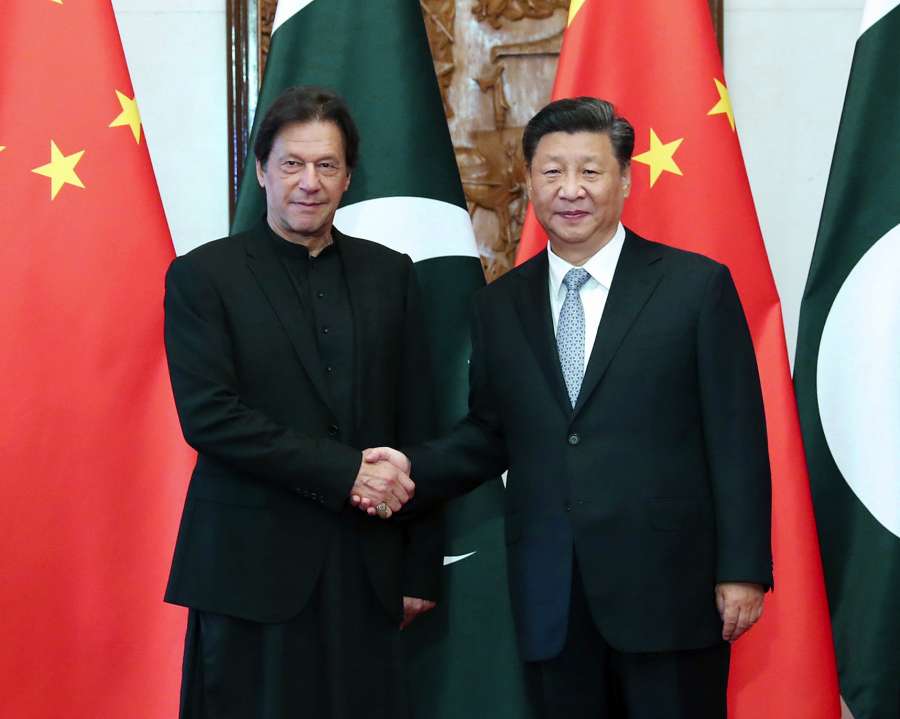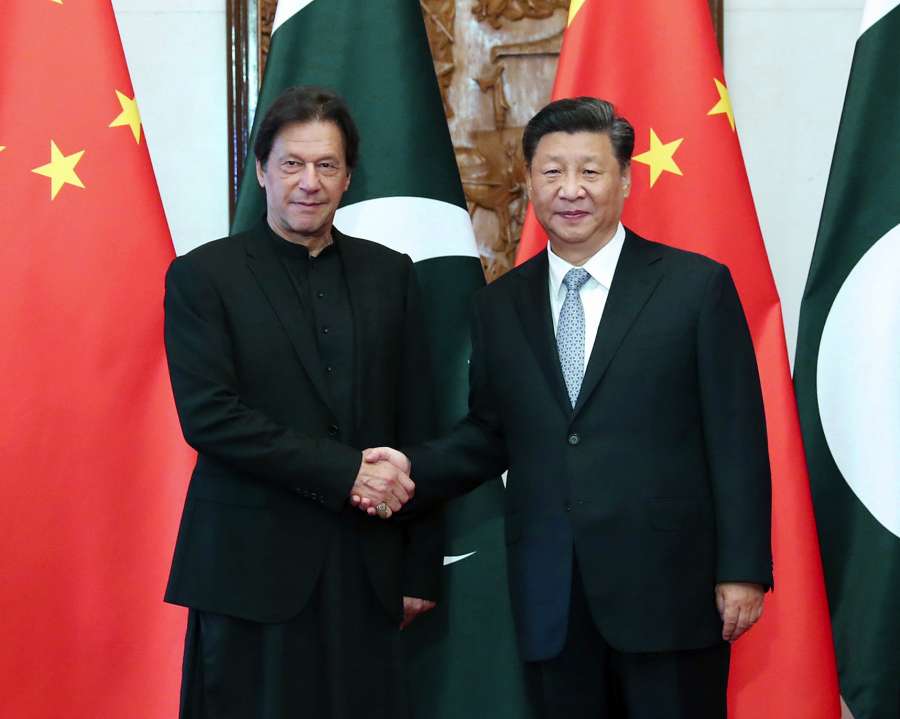 The fall can be detected in the pattern of investment in the much-hyped projects like the BRI where the Chinese have almost stopped funding it and have instead asked the partner countries to bear the burden. To cite a few examples– China wants to build a new port in Myanmar, but it is reluctant to pay for it. In 2015, China signed a Transit and Transport Agreement with Nepal but the project has not moved beyond the rhetorics. This story is repeated in Africa and eastern Europe.
Funding crunch is visible in China's military budgets. According to the Center for Strategic and International Studies, the Chinese defence budget might actually fall in real terms this year. Since it is next to impossible to know anything credible about the Chinese defence industry, it is still fair to assume that its recent misadventures in India and elsewhere could seriously jeopardise its military modernisation programmes. There is circumstantial evidence to suggest that China has put on slow burner many of its big-ticket military projects. For instance, China has managed to build only 50 plus J20 fifth generation stealth fighters while its plans were for manifold units. The programme has run into development glitches which has put a break on its future production plans. Chinese plans to deploy six aircraft carriers by 2035 are highly unlikely to materialise with two carriers, one a Soviet surplus, currently in services. The nuclear-powered submarine programme is stalled for technological as financial reasons.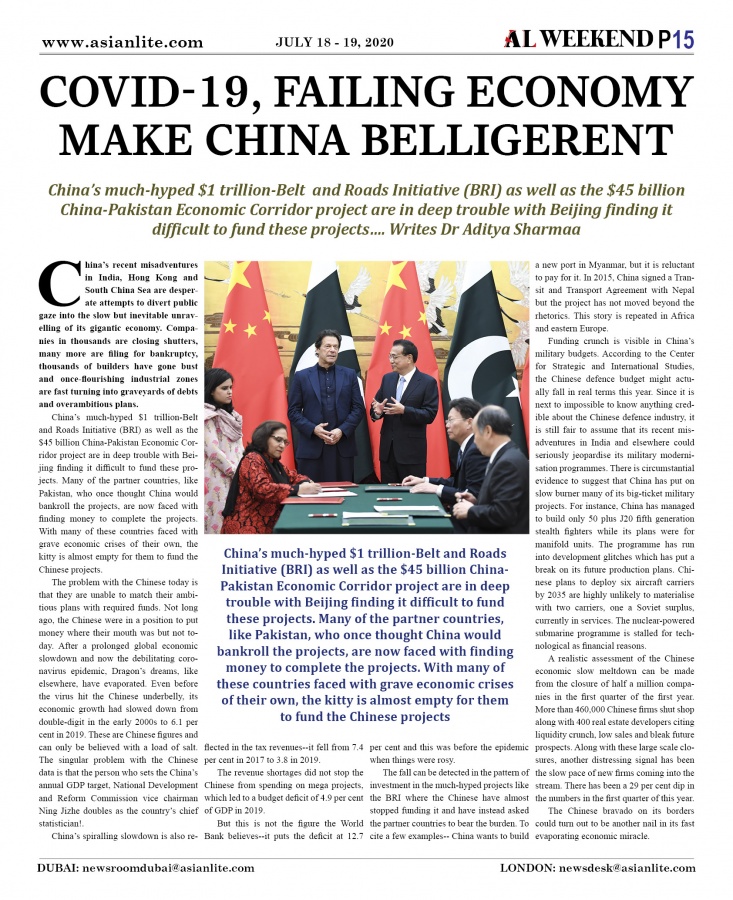 A realistic assessment of the Chinese economic slow meltdown can be made from the closure of half a million companies in the first quarter of the first year. More than 460,000 Chinese firms shut shop along with 400 real estate developers citing liquidity crunch, low sales and bleak future prospects. Along with these large scale closures, another distressing signal has been the slow pace of new firms coming into the stream. There has been a 29 per cent dip in the numbers in the first quarter of this year.
The Chinese bravado on its borders could turn out to be another nail in its fast evaporating economic miracle.