Advertisement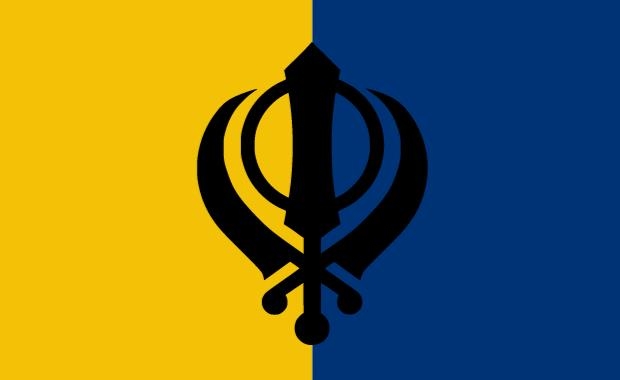 Indo-Canadian crime syndicates, dominated by Indian expatriates from Punjab, are funding secessionist groups, including Sikhs for Justice (SFJ), in a bid to rekindle the Khalistan movement in India.
Crime syndicates like Dhaliwal and Grewal gangs, involved in drug trafficking and operating out of the Canadian state of British Columbia, are linked to SFJ leader Gurpatwant Singh Pannu and his aides, revealed a confidential report prepared by the Indian intelligence agencies.
Dhaliwal and Grewal gangs founded a Vancouver-based notorious mafia syndicate 'Brothers Keepers'. Besides drug trafficking, contract killing and gun running, Brothers Keepers also fund SFJ leaders and those associated with the Khalistan movement.
The report says that with the support of illicit funds, extremist Sikh leader Gurpatwant Singh Pannu is conspiring to bring several Khalistani factions under one umbrella, and on this Sunday (June 7), he would be addressing a global video conference in this connection.
The US based pro-Khalistan SFJ group was banned by the Narendra Modi government in July 2019 for its anti-Indian activities.
The SFJ, which also has links with Pakistani establishments, has been pushing for a referendum for self-determination by the Sikh community in support of Khalistan. Several key activists of SFJ were identified in India and as of now over a dozen cases have been registered against them.
Most of these cases, having international ramifications, are being investigated by the National Investigation Agency (NIA). The intelligence report reviewed by IANS said that SFJ, which was receiving funds from Canadian syndicates, was also transferring money to its activists in Punjab and Tarai area of Uttar Pradesh through hawala.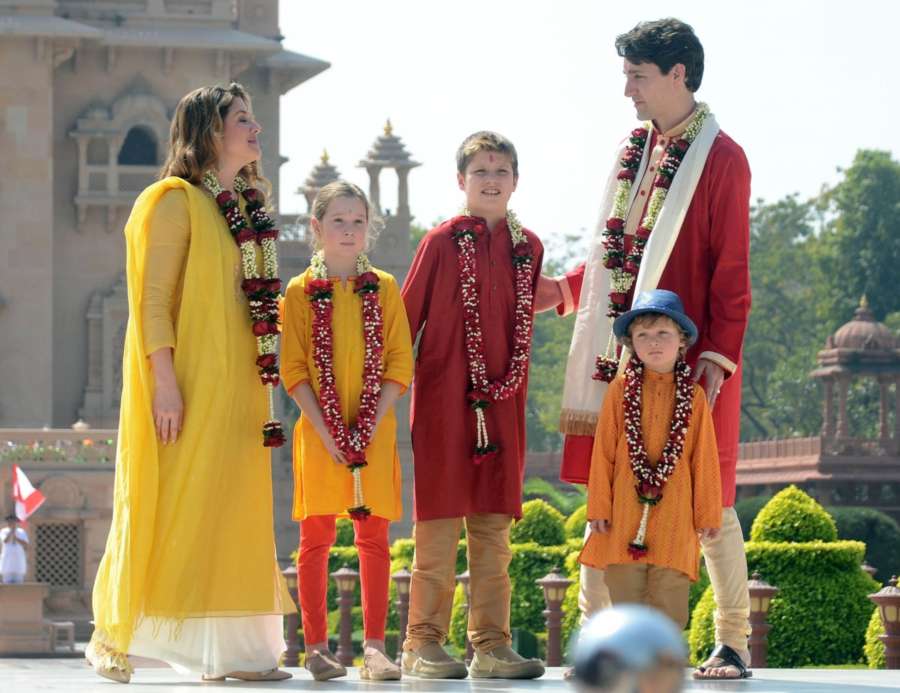 The deep-rooted nexus between Canadian gangsters of Indian origin and pro-Khalistan Sikh leaders in the US and Canada is not new. Earlier, a top Sikh politician was accused of having linkages with drug kingpin Ranjeet Singh Cheema.
In early 2000 Cheema had founded one of the biggest cartels of cocaine smuggling in Canada. Cheema and slain gangster Bhupinder Singh Sohal were responsible for over a dozen killings in Canada during 1990-2012.
Much-talked about member of the Canadian Parliament, Jagmeet Singh Dhaliwal, is also seen as a fundraiser for pro-Khalistan activities. Jagmeet Singh, born to immigrant Indian parents, caught the attention of Indian agencies when he organised a conference of pro-Khalistan activists in Ontario in 2013, aimed at maligning the image of India abroad.
Two years later in 2015, as a legislature member of NDP, Jagmeet Singh appeared at a pro-Khalistan rally in San Francisco. In recent years, Jagmeet Singh had showered praises on dreaded terror leader Jarnail Singh Bhindranwale, who was killed in a gunfight during Operation Blue Star in 1984.
The Royal Canadian Mountain Police (RCMP) have listed over nine Indo-Canadian crime groups involved in drug trafficking, extortion, money laundering and kidnapping. The gangs have links with Mexican drug cartels through which they smuggle cocaine, while back in Punjab these groups are connected with South Asian gangs involved in cross-border smuggling of heroin.
Presently the most active gang, Brothers Keepers, recruits young Canadians of Indian origin. Earlier in a major statewide crackdown in British Columbia, the RCMP and local police agencies had arrested 14 gangsters, including five belonging to Punjab, in one of the biggest ever operations in British Columbia's history in 2018.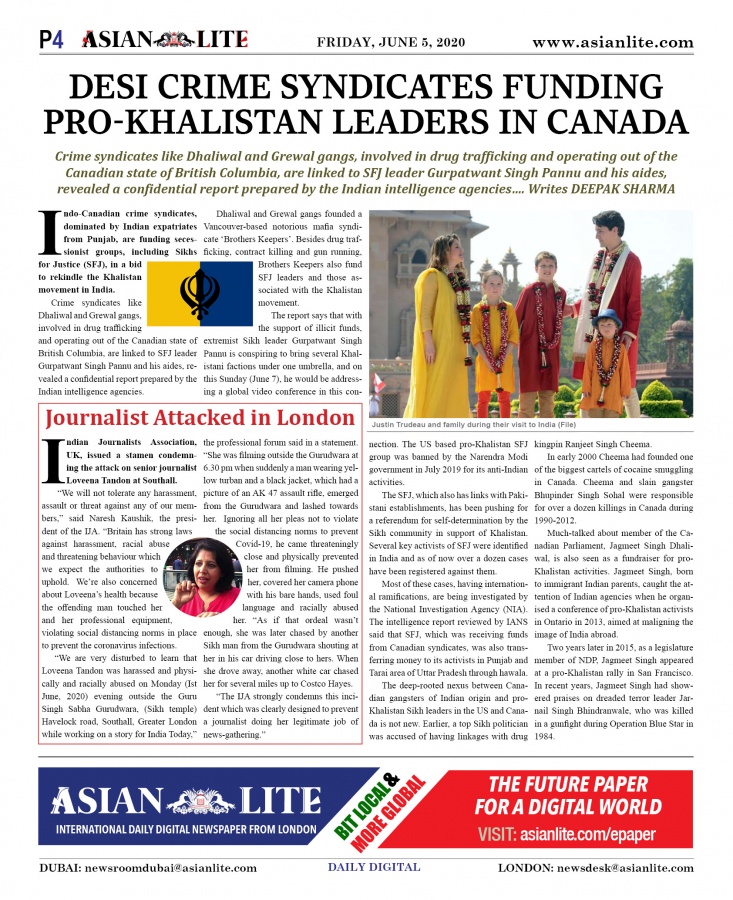 The RCMP recovered 120 firearms, 50 kg drugs and cash worth over $1.6 million from the Indian origin gangsters during raids at different hideouts.
Journalist Attacked in London
Indian Journalists Association, UK, issued a stamen condemning the attack on senior journalist Loveena Tandon at Southall.
"We will not tolerate any harassment, assault or threat against any of our members," said Naresh Kaushik, the president of the IJA. "Britain has strong laws against harassment, racial abuse and threatening behaviour which we expect the authorities to uphold.  We're also concerned about Loveena's health because the offending man touched her and her professional equipment, violating social distancing norms in place to prevent the coronavirus infections.
"We are very disturbed to learn that Loveena Tandon was harassed and physically and racially abused on Monday (Ist June, 2020) evening outside the Guru Singh Sabha Gurudwara, (Sikh temple) Havelock road, Southall, Greater London while working on a story for India Today," the professional forum said in a statement. "She was filming outside the Gurudwara at 6.30 pm when suddenly a man wearing yellow turban and a black jacket, which had a picture of an AK 47 assault rifle, emerged from the Gurudwara and lashed towards her.  Ignoring all her pleas not to violate the social distancing norms to prevent Covid-19, he came threateningly close and physically prevented her from filming. He pushed her, covered her camera phone with his bare hands, used foul language and racially abused her.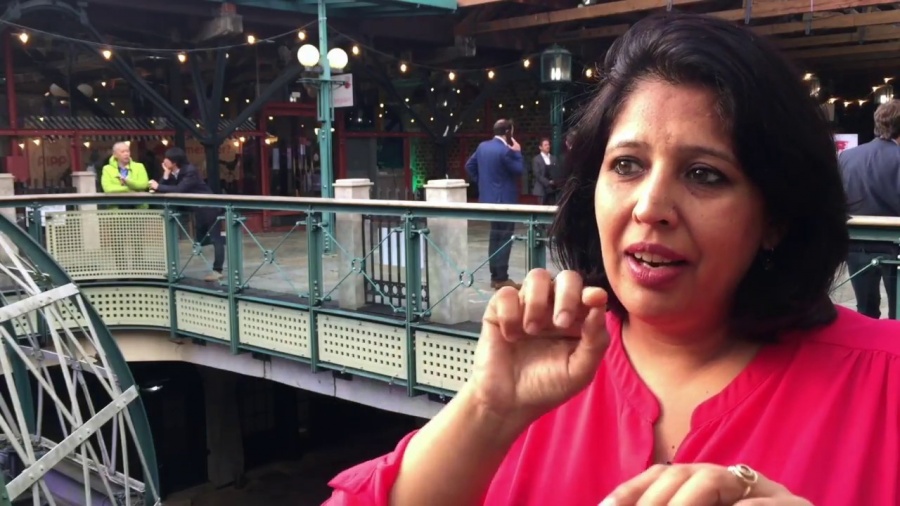 "As if that ordeal wasn't enough, she was later chased by another Sikh man from the Gurudwara shouting at her in his car driving close to hers. When she drove away, another white car chased her for several miles up to Costco Hayes.
"The IJA strongly condemns this incident which was clearly designed to prevent a journalist doing her legitimate job of news-gathering. It has written to the president of the Gurudwara to immediately investigate and take action against the offenders. The IJA also requests the Metropolitan police to act swiftly at the complaint filed by Loveena Tandon.   We also urge the Indian High Commission, UK, to take up the matter with the authorities and provide necessary support to her."
Also Read – BAPIO Slams PHE Report on BAME Deaths