Advertisement

Delegation level talks between Pakistan and Malaysia were also held at Putrajaya, where the two sides discussed the entire spectrum of bilateral relations and ways and means to further expand their relations in different fields including trade, economy and tourism…reports Asian Lite News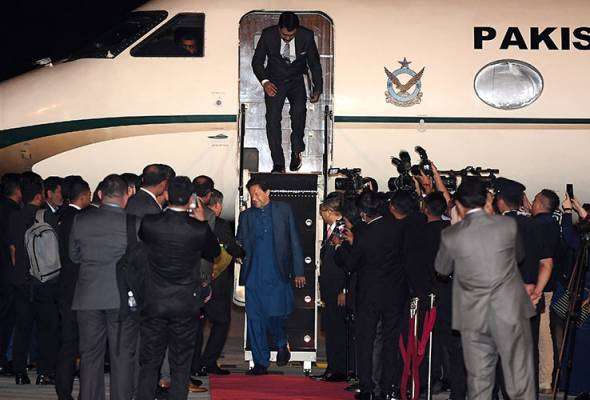 Visiting Pakistan Prime Minister Imran Khan on Tuesday met his Malaysian counterpart Mahathir Mohamad and expressed his regret on being unable to attend the Kuala Lumpur Summit held last December.
Addressing a joint press conference following talks with Mahathir in Putrajaya, Khan said: "There was a misconception among some countries that the conference would divide the ummah. I want to say how sad I was that I couldn't attend the conference in Kuala Lumpur in the middle of December," The Express Tribune reported.
The premier also said Malaysia and Pakistan were working on a joint media project to broadcast a positive image of Islam, fight Islamophobia and develop content for young Muslims.
Speaking at the press conference, Mahathir said: "We agree on the need for regular discussions to strengthen trade relations by removing barriers in key areas.
"We had a discussion with PM Imran on international matters. We also agreed upon the promotion of matters of mutual interests at all levels."
Delegation level talks between Pakistan and Malaysia were also held at Putrajaya, where the two sides discussed the entire spectrum of bilateral relations and ways and means to further expand their relations in different fields including trade, economy and tourism.
Both sides were also expected to sign several important agreements and MOUs.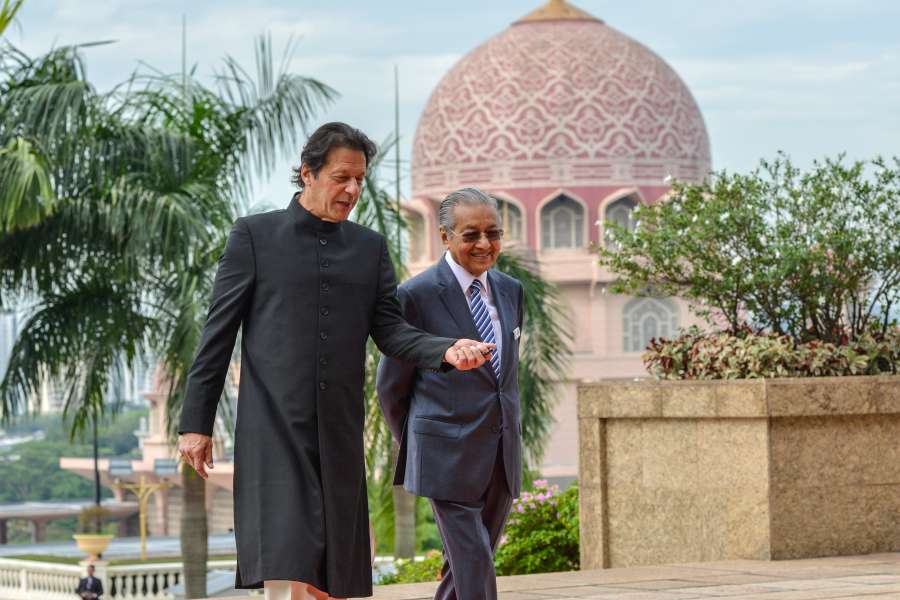 Khan will address a think-tank event organised by the Institute of Strategic and International Studies of Malaysia later in the day.
On his second visit to Malaysia since becoming the Prime Minister in August 2018, Khan is leading a high-level delegation, including Foreign Minister Shah Mahmood Qureshi, Planning Minister Asad Umar, Adviser on Commerce Razzak Dawood, Foreign Secretary Sohail Mahmood and others, reports The Express Tribune.
Khan was previously expected to visit Malaysia in December 2019 to participate in the Kuala Lumpur Summit.
However, he had cancelled the visit, which according to a diplomatic source, the reconsideration had been prompted by Saudi reservations over the summit which they had seen as an attempt to present an alternative to the Jeddah-based Organisation of Islamic Cooperation.