Advertisement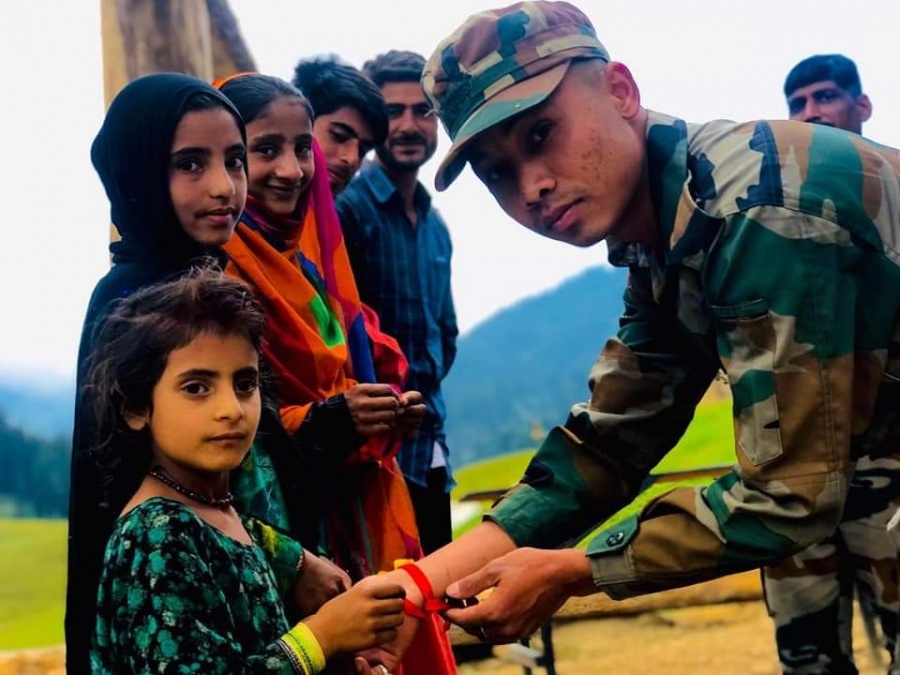 Following the independence of India on August 15, 1947 Jammu and Kashmir began its journey as a State in the Union of India upon its accession on 26th of October 1947. The Constitution of India which came into force on January 26, 1950 laid down special provisions for the State of J&K in the shape of Article 370, a temporary and a transitory provision along with Article 35-A, inserted subsequently, through a Presidential order in 1954.
While Article 370 detailed the relationship of Jammu and Kashmir with rest of the country, Article 35-A granted permanent residents of J&K some special rights and privileges and at the same time had the effect of depriving and discriminating against various under-privileged and marginalized sections like Valmikies, Gorkhas and Dalits.
Also Read – Webinar on Cogitating Kashmir in London
In short, the two Articles had enabled a constitutionally approved apartheid system to exist in J&K, giving special political, administrative and legal powers to the miniscule elite but at the same time, discriminating against women and other weaker sections of the society. The removal of these Articles was inevitable to ensure holistic development of J&K in every sector and righting a historical wrong against the people of the region.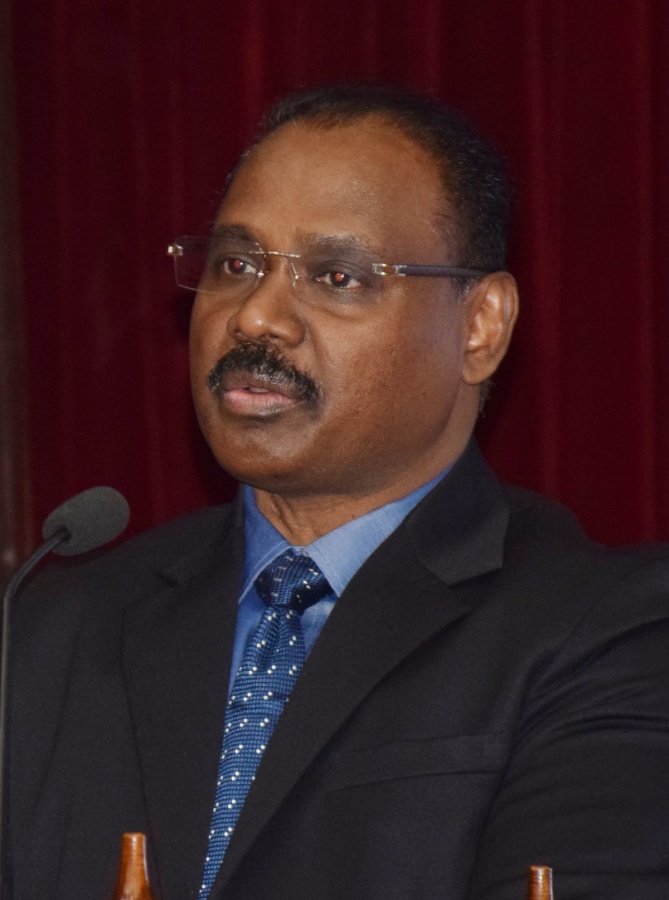 Following major constitutional changes on August 5, 2019, the legal architecture and systems prevailing in rest of the country were made applicable to Jammu and Kashmir. The people of J& K now stand on the same pedestal as those in rest of the country, with the same rights, benefits and prospects. The Indian Constitution with all its amendments is now applicable to J&K. While all central laws are now applicable to J&K just as they are to the rest of the country, state laws were either repealed or modified to ensure that they were no longer unfair or discriminatory.   As a result of the application of 170 more Central laws, a number of people friendly and progressive laws such as Right to Education, Maintenance & Welfare of Parents & Senior Citizens Act-2001, National Commission for Minority Act and Acts for benefit of Women, Children, Disabled, Right to fair compensation for land acquired besides the 73rd and 74th amendments have now become fully applicable to J&K. The application of these laws guarantees equity and fairness to the underprivileged such as scheduled castes and tribes, women, children and senior citizens. It also empowers citizens through rights such as rights to education and fair land compensation.
The end of Articles 370 and 35A has heralded a new dawn of equity, fairness and empowerment. The rights of women marrying outside the Union Territory now stand fully protected and gender discrimination has ended. Over 20,000 West Pakistan Refugees (WPRs) – earlier considered aliens in their own country, denied all democratic, citizenship and property rights have finally got not just domicile rights and hence citizenship but also financial assistance of Rs. 5.50 lakh per family.
Nearly 10,000 Safaikaramcharies who were denied citizenship and access to education and jobs are now legitimate domiciles with access to all rights and privileges. It can be stated with pride that J&K now stands integrated with India in the true sense of the term and on course for securing bright future for its people.
Also Read – J&K 2020: Tight Security Thwarts Terror Plots
In so far as state laws of the erstwhile state of J&K are concerned, 164 laws were repealed while 138 laws were applied with modifications. With a view to curtail expenditure and as part of austerity measures,  the Jammu and Kashmir Ministers and Ministers of State Salaries Act 1956 has been amended to do away with the legal provisions relating to grant of privileges and perks to the former Chief Ministers of Jammu and Kashmir. Similarly, the State Legislature Members Pension Act 1984 has been repealed. Unjust and biased local laws like Roshni too have been repealed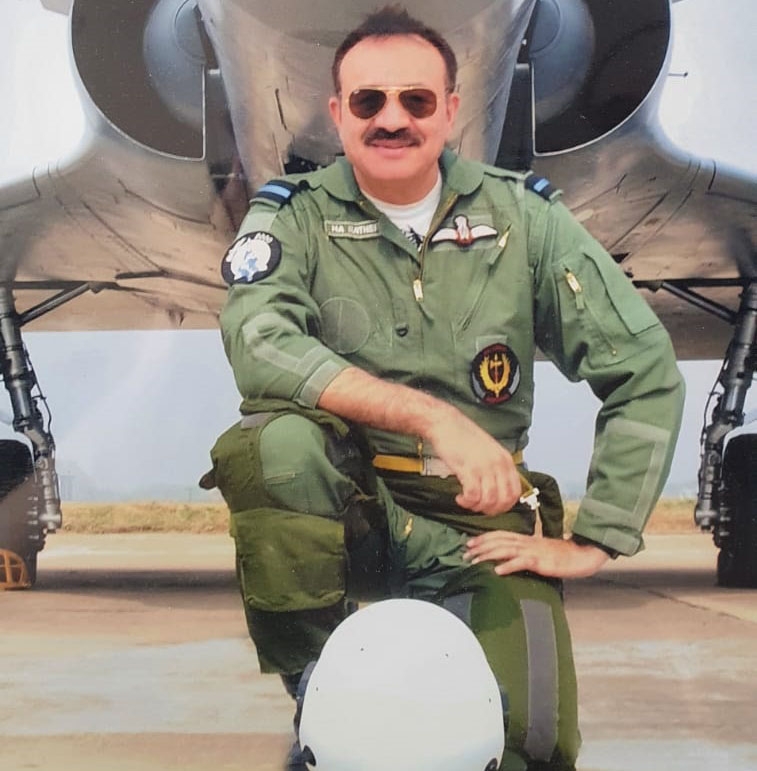 The UT Government has amended the Jammu and Kashmir Civil Services (De-centralisation and Recruitment) Act and made the Domicile Certificate the basic eligibility condition for recruitment to the posts under the Union Territory of Jammu and Kashmir. Procedure for issuance of domicile certificates has been simplified in the Jammu and Kashmir Grant of Domicile Certificate (Procedure) Rules 2020, much to the convenience of every applicant, be it a Permanent Resident, Kashmiri Migrant, West Pakistani Refugee, SafaiKaramcharies, Children of women married outside J&K, other migrant and displaced persons and those falling in the definition of Domicile.
The rules formulated for the issuance of domicile certificates are simple and progressive. They stipulate issuance of domicile certificate in a time bound manner failing which the issuing authority will be liable for penal action. Besides, the issue of Domicile Certificate is an online service now.
Also Read – Pakistan's new political map triggers new controversy
For the first time in living memory, J&K Government has initiated a massive and accelerated Recruitment drive for filling up of vacancies in government.  In the first phase, 10,000 vacancies are being filled while 25,000 more are in the pipeline. These include posts of Doctors, Veterinarians, Panchayat Accounts Assistants as well as Class-IV posts. The interview process has been eliminated for most posts which will now be filled based on the results of a written examination. As a progressive and affirmative action measure, Special Class-IV Recruitment Rules have been notified to give weightage to widows, candidates without any family member in government employment and a 5-year age relaxation to casual workers.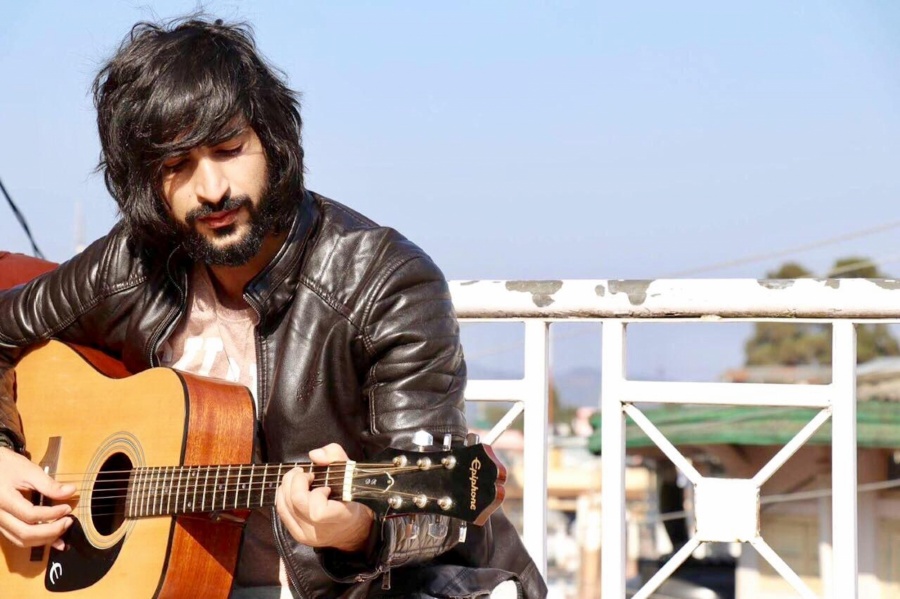 Thousands of other other employment opportunities are being created through power projects, infrastructure projects under the Prime Minister's Development Programme (PMDP) and other centrally sponsored infrastructural works.
Skill Development cum employment Programmes like Himayat with target of one lakh unemployed youth, covering school and college drop outs in the age group of 15 to 35 years are further adding to the opportunities available.
Appointments in J&K were governed under a rule colloquially called SRO 202 of 2015, which provided for five-year probation and a host of other service conditions deleterious to the appointees. The Government has done away with SRO 202 and, henceforth, no appointments will be made under the said SRO. Probation has been reduced from 5 to 2 years for the benefit of those already appointed or those whose selection is under finalization. This has come as a major relief to the existing employees as well as potential recruits.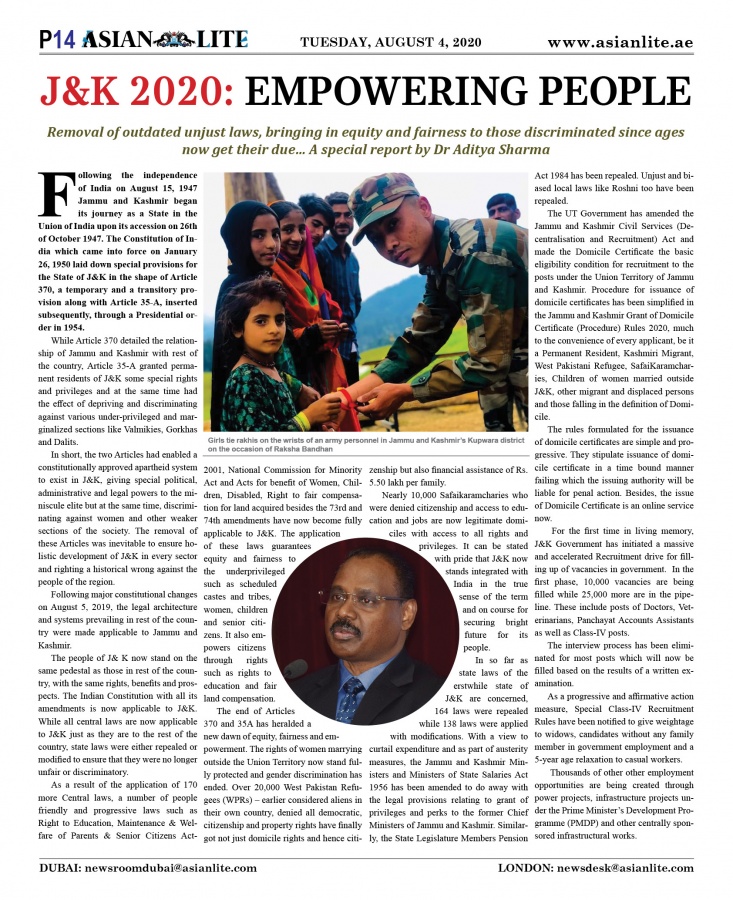 In order to give benefit of reservation to the marginalized sections of population which have remained either un-represented or under-represented, the UT Administration has rationalized the Reservation Rules to make them more progressive and to address the long pending demand of bonafide groups. Amendments have been made in the Reservation Rules to give reservation to Pahari Speaking People (4%) and Economically Weaker Sections (10%). Nearly 1.75 lakh Pahari speaking families and at least 1.5 lakh Economically Weaker families will benefit from the move. The benefits of reservation hitherto available only to people living in villages on the Line of Control have been extended to residents of Areas on International Border (IB) too empowering and benefitting nearly 70,000 families. The percent age of reservation for the category has been enhanced from 3% to 4%. Reservation for Social/backward Castes has been enhanced from 2% to 4% & Horizontal Reservation in respect of Physically Challenged Person raised from 3% to 4%. Similarly, the income ceiling for socially and Economically Backward Classes for availing reservation has been increased from Rs. 4.50 lakh to 8 lakh. A separate Commission headed by a retired high court judge has been constituted examining reservation for varioussocially and Educationally Backward Communities.
Kashmiri migrants have benefitted from a series of measures for their welfare. While the new domicile law fully covers the members of the community for jobs, education and other benefits, a special one time, simple dispensation has been provided to cover any left out migrants. The 6,000 jobs earmarked exclusively for them are being rapidly filled up and nearly 4,000 have been filled up so far. Transit accommodations for them are also being speeded up. While at least 44,000 registered migrant families will directly benefit, other migrants too will be empowered by policy decisions on domicile and jobs.
Nearly 1,000 Jammu migrant families too are being assisted with a monthly financial assistance of Rs. 13000 per family to relief card holders.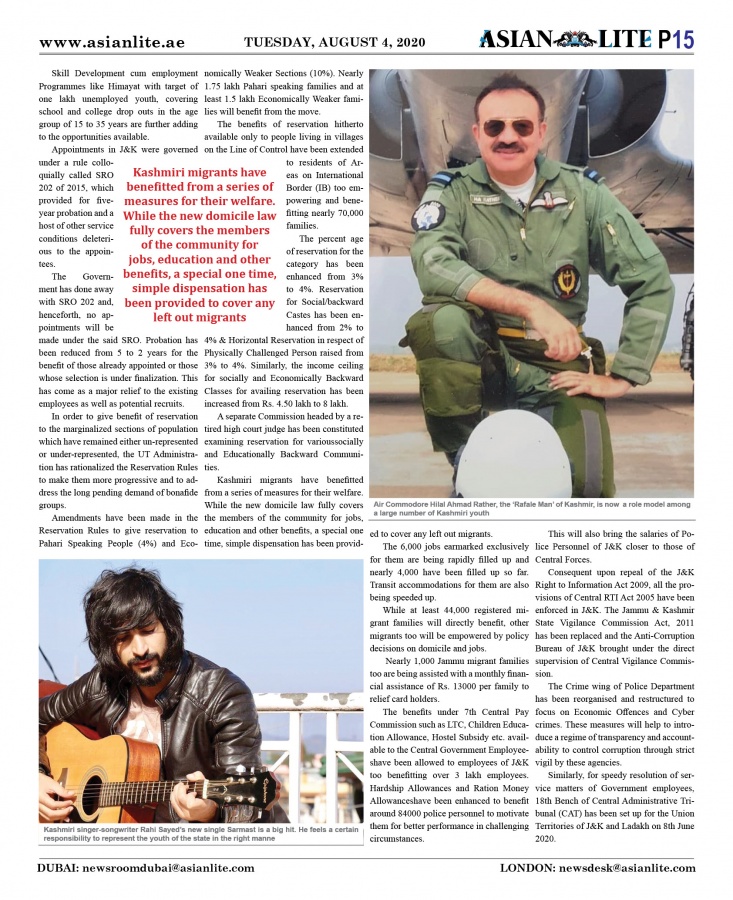 The benefits under 7th Central Pay Commission such as LTC, Children Education Allowance, Hostel Subsidy etc. available to the Central Government Employeeshave been allowed to employees of J&K too benefitting over 3 lakh employees. Hardship Allowances and Ration Money Allowanceshave been enhanced to benefit around 84000 police personnel to motivate them for better performance in challenging circumstances. This will also bring the salaries of Police Personnel of J&K closer to those of Central Forces.
Consequent upon repeal of the J&K Right to Information Act 2009, all the provisions of Central RTI Act 2005 have been enforced in J&K. The Jammu & Kashmir State Vigilance Commission Act, 2011 has been replaced and the Anti-Corruption Bureau of J&K brought under the direct supervision of Central Vigilance Commission. The Crime wing of Police Department has been reorganised and restructured to focus on Economic Offences and Cyber crimes. These measures will help to introduce a regime of transparency and accountability to control corruption through strict vigil by these agencies.
Similarly, for speedy resolution of service matters of Government employees, 18th Bench of Central Administrative Tribunal (CAT) has been set up for the Union Territories of J&K and Ladakh on 8th June 2020.