Advertisement

"I call for the formation now, even this evening, of a national emergency government," Prime Minister Netanyahu said. "It will be an emergency government for a limited period. Together we will fight to save the lives of citizens," he said…reports Asian Lite News
Israeli Prime Minister Benjamin Netanyahu has called for the formation of "an emergency national government" to address the coronavirus crisis in the country amid the political stalemate.
In a broadcast statement on Israel's main TV channels, Netanyahu on Thursday urged his main rival Benny Gantz, leader of the centrist Blue and White party, to join forces amidst the stalemate that has paralyzed the country's political arena over the past year, media reported.
"I call for the formation now, even this evening, of a national emergency government," he said.
"It will be an emergency government for a limited period. Together we will fight to save the lives of citizens."
During the statement, Netanyahu also announced that schools and universities will be shut down.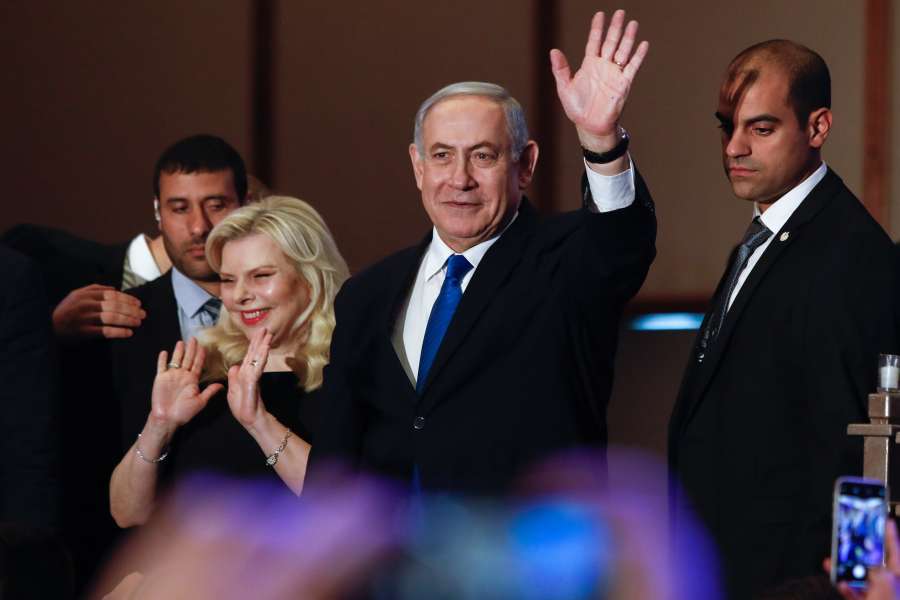 The Health Ministry said on Thursday that 109 people have been confirmed to be infected with the COVID-19 in Israel.
Israel's parliamentary elections on March 2 led to another political deadlock after both Netanyahu and Gantz did not gain enough votes to form a coalition government.
On Sunday, President Reuven Rivlin will begin a series of consultations with heads of the factions after which he will announce which leader will he task with forming the next government.
Netanyahu's corruption trial is scheduled to begin on March 17.
Indicted with bribery, fraud and breach of trust in three separate cases, Netanyahu is the first sitting Prime Minister to stand to trial in the history of Israel.