Advertisement

Neither the coronavirus nor the blizzard sweeping through Red Square in Moscow could stop Russians from celebrating the 150th birthday of the founder of the Soviet Union, Vladimir Lenin with floral offerings at his mausoleum opposite the Kremlin.
"Learn from Lenin! If people before promised to build happiness on Earth, he decided to build paradise on Earth based on justice and work," Gennady Zyuganov, the leader of the modern Communist Party in Russia, told a press conference here on Wednesday.
Appearing without a face mask, Zyuganov listed the achievements of who he termed "one of the biggest geniuses in history", reports Efe news.
Among those was his campaign against epidemics a century ago in the USSR.
"I would advise Russia's modern-day leaders to study Lenin's experience in modernization. There is nothing more amazing.
"He changed the world, the course of history and our way of life. Our health system was stand-out. We did not have a single epidemic in the army in the middle of a war.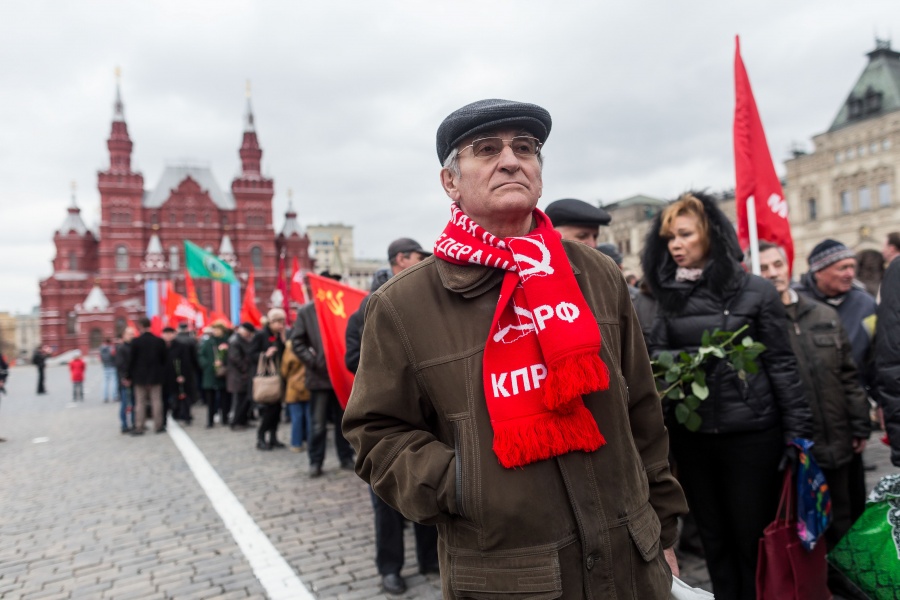 "Learn from Lenin to make quick and energetic decisions."
Around a hundred communist politicians came to Red Square despite the quarantine that has kept Russians inside for a month.
The Kremlin's federal protection service closed the mausoleum on March 18 but made an exception for communist politicians.
It ignored the occasion, as it did in 2017 on the 100th anniversary of the Bolshevik Revolution.
Lenin has been the topic of criticism from President Vladimir Putin in recent years.
This Wednesday was not only the 150th anniversary of Lenin's birth but it was also slated to host a referendum on constitutional changes proposed by Putin, which, if passed, would allow him to run again in the 2024 elections in search for a third term.
The proposal to extend the number of terms a President can serve in Russia was put forth by Valentina Tereshkova, the first female cosmonaut in history.
Putin suspended the referendum following the coronavirus pandemic that has so far infected 57,999 people and killed 513 others.