Advertisement

The banned Sikhs For Justice (SFJ) pro-Khalistan group has planned to hold voter registration camps for its secessionist agenda 'Referendum 2020' on August 15 in front of Indian embassies in seven countries, including the US and the UK.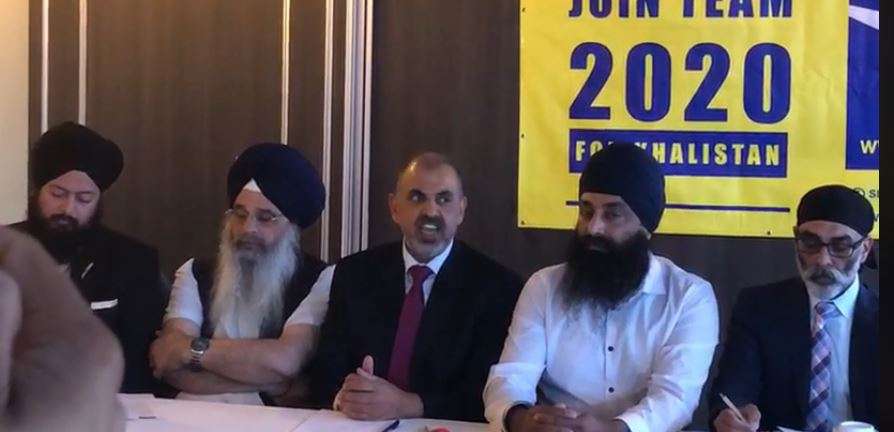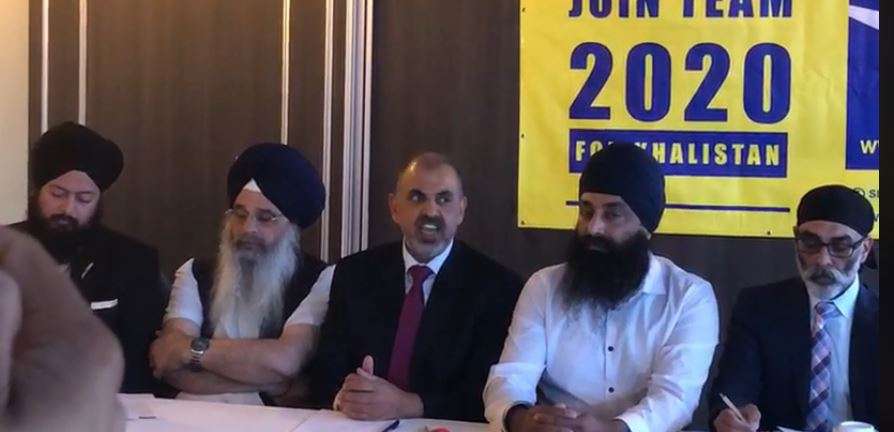 Besides, the anti-Indian group, which was banned by the Ministry of Home Affairs in July last year for advocating 'Referendum 2020', is learnt to have plans for similar camps in Canada, Italy, Germany, France, Australia and New Zealand when Indian embassies there will be celebrating India's Independence Day on August 15.
Indian security agencies have warned embassies in these countries to be on alert.
As per the inputs, SFJ's Attorney and General Counsel Gurpatwant Singh Pannun is camping in Canada's capital Ottawa to coordinate the August 15 voter registration camps in front of Indian Consulates in Canada and other western countries.
Recently, the SFJ, headed by Pannun in Canada, burnt the Indian tricolour in Canada and mailed the remains to the Indian High Commissioner in Ottawa.
The group has claimed that "remains of Indian tricolour have been mailed to Ajay Bisaria, Indian High Commissioner in Ottawa as a symbolic gesture to remind India that Canada considers Khalistan as a political opinion unlike India where Referendum 2020 campaigners are being charged under UAPA and sedition".
Article 2 of the Canadian Charter of Rights and Freedoms declares the freedom to express political opinion as a fundamental right of the people, the SFJ claims in the mail.
However, a spokesperson for the foreign ministry of Canada last week rejected the SFJ's 'Referendum 2020' campaign and said, "Canada respects the sovereignty, unity and territorial integrity of India, and the government of Canada will not recognise the referendum."
The group since July 4 has chosen Punjab, Delhi and Jammu & Kashmir to launch its online voter registration for the 'Referendum 2020' through different portals but reportedly could not gather support.
The group has used Canadian cyberspace twice for launching its voter registration for the referendum in Delhi and Jammu & Kashmir.
Calling SFJ activities constitutionally protected, Pannun has said, "Canadian government did not and cannot restrict activities of Referendum 2020 on Canadian soil."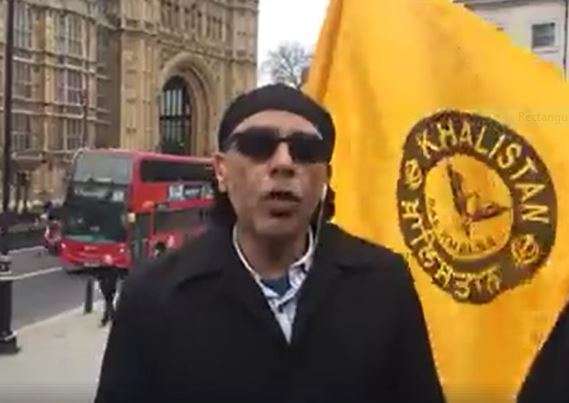 The SFJ leader also threatened that "propagation of Khalistan Referendum from and in Canada will continue and Referendum 2020 polling across Canada will be held as per schedule in November".
Pannun is among the nine pro-Khalistanis who were designated as terrorists by the Indian government earlier this month. US-based Pannun has been playing a major role in the 'Referendum 2020' campaign.
The US-based radical Khalistan outfit has urged Sikhs in India and abroad to support its infamous agenda of 'Referendum 2020', which is being promoted by the group to divide India on communal lines.
The SFJ is supported by Pakistan-based handlers to provide money and logistic support to radical Sikh elements in Punjab to carry out subversive activities. The group is headed by Avtar Singh Pannun and Gurpatwant Singh Pannun, who have started advocating Khalistan as well as the online secessionist campaign for Referendum 2020.
However, the SFJ's agenda has been rejected by the Sikh community across India in spite of the Inter-Services Intelligence-sponsored propaganda of 'Referendum 2020'.
The Pakistani intelligence agency ISI has been backing the malicious campaign launched by the SFJ as a large number of Pakistani Twitter handles have started tweeting in favour of the so-called 'Referendum'.
Also Read: Pannun's strategy won't click
Also Read: Sikhs Protest Against Pannun, ISI in Delhi