Advertisement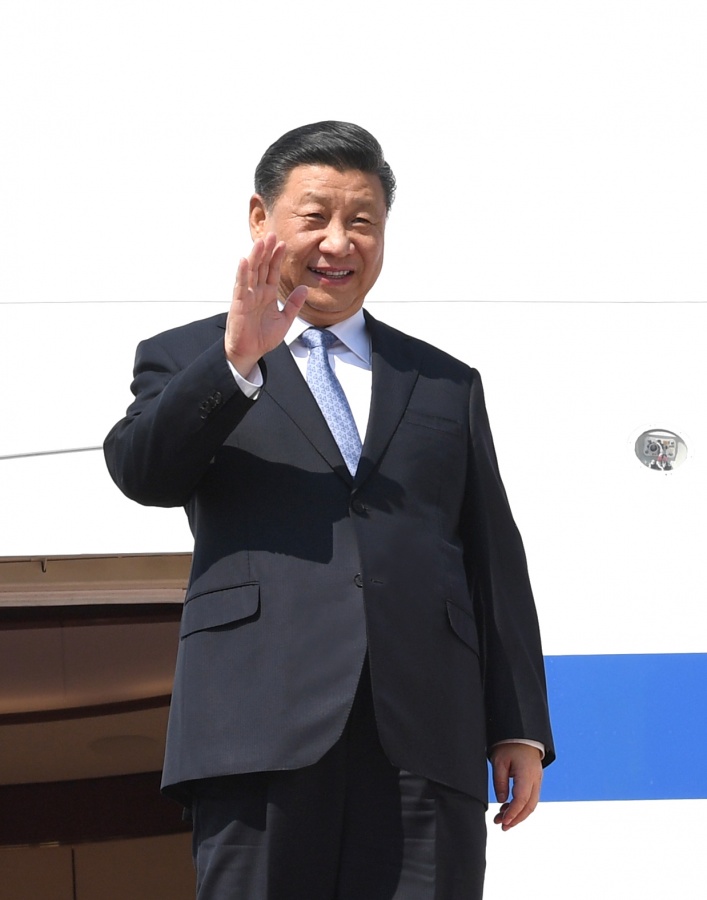 Global attention is today focused on China and more particularly on Xinjiang, where millions of Uyghurs of the minority community suffer at the hands of the majority Han Chinese. The recent move, by an Executive Order of the President of the United States to sanction Chinese officials and companies involved in gross human rights abuses in China and Xinjiang demonstrates opening of a new front by the US against China in the new Cold War that has erupted since the corona pandemic originated in China. The forced internment of more than a million Uyghurs and other minorities signal the possibility of a new genocide in the making in China, one that could surpass in scale the cultural revolution of Mao Tse Tung.
The threat to the world today, comes in the form of a one-man dictatorship under President Xi Jinping of China. This dictator, into his second decade of power, is clearly insecure in the knowledge that he is the leader of China, and is making determined attempts to stamp out latent as well as actual dissent, within his country. The lust for power in China today, is a consequence of allowing President Xi to gather untrammeled power, the likes of which have not been seen even in Hitlerian Germany or Russia under Stalin.
One consequence of this lust for power is that the Xinjiang question today is not only an issue of abuse of human rights, but also a clear violation of every known rule in the law statutes of China and global human rights law. Research by German anthropologist Adrian Zenz suggests that the dramatic decline in the birth rate among the ethnic minority communities in Xinjiang indicates the promotion of a targeted birth prevention strategy which, along with the destruction of cemeteries, reports of mass incarceration, indoctrination, extrajudicial detention, invasive surveillance, forced labour and other crimes "could point towards the crime of genocide".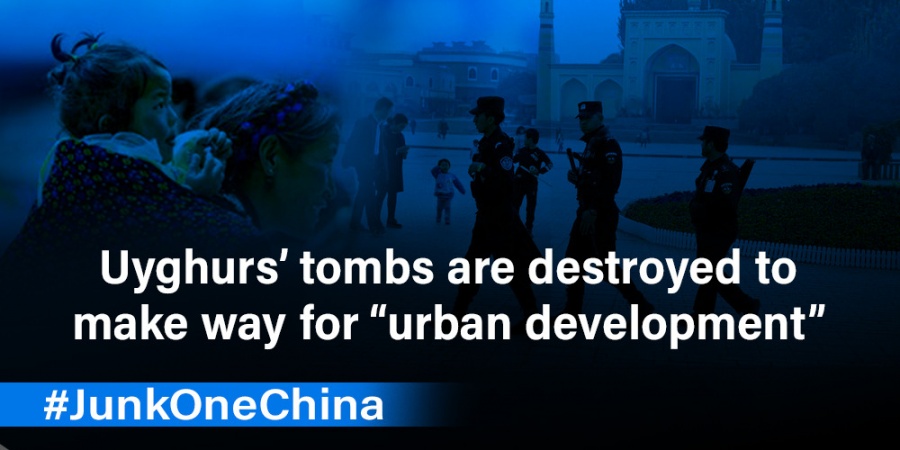 For ethnic minorities in Xinjiang, in the west of China, what started as repression of the Uyghurs, is being ratcheted up month after month into a new "cultural revolution" on a scale unseen in Mao's time. The context in which the US recently imposed sanctions on Chinese companies and officials is precisely the new Cold War between China and the US over the latter's responsibility for igniting the global corona pandemic. To begin with the US has put in place sanctions which restrict eleven Chinese companies (July 15, 2020) from buying American technology and other goods. The list compiled by the US Department of Commerce covers a range of companies, including biotech firms and those that manufacture wigs and home appliances.
The US State Department (July 15, 2020) stated the US was 'imposing visa restrictions on certain employees of Chinese technology companies that provide material support to regimes engaging in human rights abuses globally. Under Section 212(a)(3)(C) of the Immigration and Nationality Act, an alien is inadmissible to the United States if the Secretary of State has reason to believe the alien's entry "would have potentially serious adverse foreign policy consequences for the United States." Companies impacted by US actions include Huawei, an arm of the Chinese Communist Party (CCP)'s surveillance state that censors political dissidents and enables mass internment camps in Xinjiang and the indentured servitude of its population shipped all over China.
Certain Huawei employees provide material support to the CCP regime that commits human rights abuses.' The sanctions have been imposed under the Global Magnitsky Act, a federal law that allows the U.S. government to target human rights violators around the world with freezes on any US assets, US travel bans and prohibitions on Americans doing business with them. Trump administration authorities claim that several of them use "forced labor involving Uyghurs and other Muslim minority groups" in China's Xinjiang region. It accused others of connections to "genetic analyses used to further the repression" of those groups. This is not the first time Washington has sanctioned Chinese companies over Xinjiang, either. In October 2019, the US sanctioned 28 Chinese companies, government offices and security bureaus over their alleged role in facilitating human rights abuses in Xinjiang. Washington has thus ramped up its efforts to sanction Chinese goods produced with forced labour.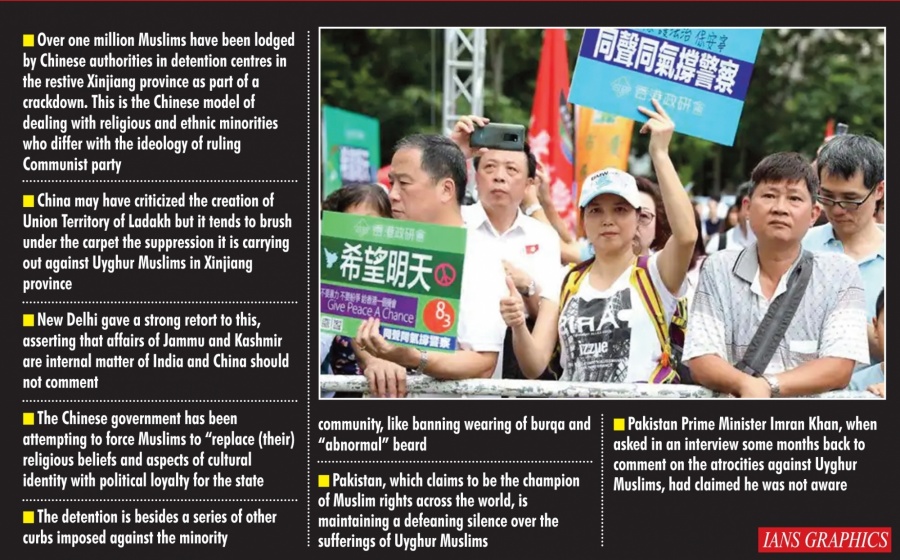 On July 1, 2020 the US Customs and Border Protection had seized 13 tons of human hair products that had allegedly originated from Xinjiang. On July 9, 2020, the US Treasury announced sanctions against four Chinese Communist Party officials and the Xinjiang Public Security Bureau, including Chen Quanguo, a member of China's powerful politburo; Zhu Hailun, a former deputy party secretary of Xinjiang; Wang Mingshan, Director and Communist Party secretary of the Xinjiang Public Security Bureau; and former party secretary of the bureau, Huo Liujun.
The US Secretary of State Pompeo recently claimed that there were over one million, (according to US intelligence two million), Uighurs, Kazakhs and other ethnic groups in "re-education" camps. The scale of this problem has been highlighted since 2017 by scholars like Adrian Zenz, respected human rights organisations like Human Rights Watch and UN Committee on the Elimination of Racial Discrimination. Satellite images taken by BBC show the scale of the camps, and UK diplomats, who have visited Xinjiang say that these reports are broadly accurate.
The UN Committee on the Elimination of Racial Discrimination describes Xinjiang as "a massive internment camp shrouded in secrecy, a 'no rights' zone, while members of the Xinjiang Uyghur minority, along with others who were identified as Muslim, were being treated as enemies of the state based on nothing more than their ethno-religious identity." A perusal of the multitude of Chinese secret documents made public by the New York Times and the Australia Strategic Policy Institute show how Uyghurs have been arrested and sent to the camps for simply having WhatsApp on their mobile phones, for having relatives living abroad, and for accessing religious materials online. Often no reason is given at all. They have no access to legal counsel or mechanism for appeal, and often the family is not told where the detainee is being held or when they might be released.
Tensions between the United States and China have been escalating for months as the two fight over trade and technology, leading to friction between companies that depend on a strong economic relationship between the world's biggest powers. The US estimates that since 2015 as many as two million Muslim-majority Uyghurs and other Turkic minorities have been imprisoned in re-education camps in Xinjiang, as part of a region wide crackdown by Beijing. Chinese officials have long defended the crackdown in Xinjiang as necessary to tackle extremism and in line with Chinese law and international practice. The new genocide in China could therefore be well in the making in Xinjiang. The world must look beyond Mao's China and work towards preventing another cultural revolution in Xi's China.
Also Read: UK raps China over human rights abuses against Uyghurs
Also Read: China still bites on to Pangong Tso
Read More: Australia Emulates US to Corner China