Advertisement

London-born and LSE educated Ahmed Omar Saeed Shaikh will be released soon. The journalist community across the world in a big shock as a Pakistani court commuted the death sentence of Shaikh Omar, the key accused, in the brutal murder of WSJ South Asia Bureau chief Daniel Pearl in 2002.  …. Reports Asian Lite News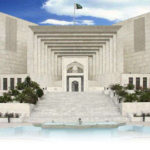 The Sindh High Court (SHC) on Thursday commuted the death sentences of the key accused in the case of slain American journalist Daniel Pearl, who was abducted and beheaded in Pakistan in 2002.
The death sentence of the prime accused Ahmed Omar Saeed Shaikh alias Shaikh Omar was commuted to seven years in prison while the other three convicts, Fahad Naseem, Salman Saqib and Sheikh Adil, who were earlier handed life sentences, were set free by the court, Dawn news said in a report.
Since Shaikh Omar has been in prison for the past 18 years, his seven-year sentence will be counted from the time served and was expected to be released, the report further said.
An anti-terrorism court (ATC) had sentenced to death prime accused Ahmed Shaikh Omar and life term to co-accused Fahad Naseem, Salman Saqib and Sheikh Adil for the abduction of the slain journalist.
The British-born Shaikh Omar was arrested and served time in prison in India for the 1994 kidnappings of Western tourists in Kashmir. He was released from jail and provided safe passage into Afghanistan along with Moulana Masood Azhar in exchange for passengers aboard hijacked Indian Airlines Flight 814 in December 1999. He went on jihadi missions and murder of Daniel Pearl. Saeed was arrested by Pakistani police on 12 February 2002, in Lahore, in connection with the Pearl kidnapping,  and was sentenced to death on 15 July 2002 by special judge of anti-terrorism court Syed Ali Ashraf Shah for killing Pearl.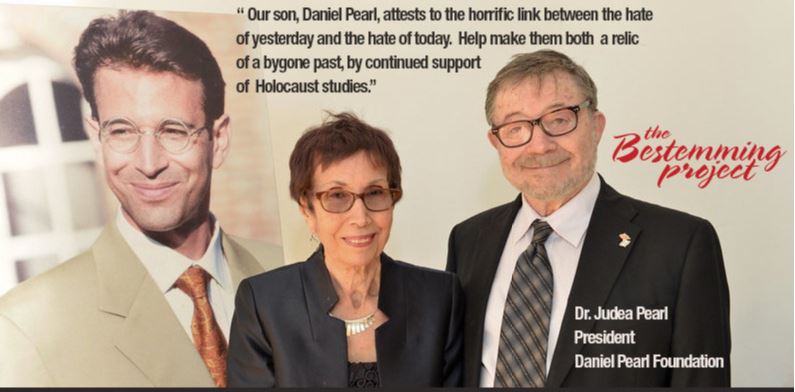 Omar Sheikh grew up in East London. The son of a prosperous Pakistan-born businessman, he briefly studied at the London School of Economics before dropping out to join an organisation coordinating relief efforts for Muslims during the Bosnian war. He later joined jihadists in Pakistan and got trained in Afghanistan.
Terror experts in London suspecting a link with Taliban behind the new developments. The timing of the release in coincidence with the Afghan peace deal signed between Taliban and the US in the presence of Pakistan Foreign Minister Shah Mehmood Qureshi. The move is to placate UN listed international terrorist Masood Azhar and his terror outfit Jaish-e-Mohammed. Al Qaeda, Taliban and other terrorist organisations are "feathers of the same bird" in Pakistan. The templates change to suit with the operations.  Shaikh Omar's release will be a shot in the arm of Al Qaeda in Pakistan.
In January 2011, a report released by the Pearl Project at Georgetown University following an investigation into his death said that the wrong men were convicted for Pearl's murder. In 2014, an anti-terrorism court acquitted Qari Hashim, who had been arrested in the case in 2005. The judge at the time said there was a lack of evidence in the case.
The investigation, led by Pearl's friend and former Wall Street Journal colleague Asra Nomani and a Georgetown University professor, claimed the reporter was murdered by Khalid Sheikh Mohammed, the alleged mastermind of the September 11 2001 attacks, not Omar Sheikh.
But during his court appearance, Shaikh Omar stated: "I don't want to defend this case. I did this… Right or wrong, I had my reasons. I think that our country shouldn't be catering to America's needs."
His lawyer later clarified that his plea will be based on the admission of Khalid Sheikh Mohammed, the mastermind of Sept 11, made public in 2007, that he is the killer of Daniel Pearl. But experts are saying Kahlid Sheikh's confessions are to exonerate the real culprits and their handlers.
Plea Against Conviction
Shaikh Omar and other convicts had moved the SHC in 2002 challenging their convictions handed down by the Hyderabad ATC after finding them guilty of abducting and killing Pearl, the 38-year-old South Asia bureau chief of The Wall Street Journal who was researching a story on religious extremists, in January 2002 in Karachi.
While arguing the case, the lawyers for the appellants had submitted that the prosecution had miserably failed to prove its case against their clients beyond any reasonable doubt and prosecution witnesses were mostly policemen, whose testimonies could not be relied upon, Dawn news reported.
They had further contended that Naseem and Adil Sheikh's confessions before a judicial magistrate were defective and not voluntary.