Advertisement

Sir Philip Rutnam, the permanent secretary, said there had been a "vicious and orchestrated" campaign against him at Home Secretary. He said he will sue the government for constructive dismissal #homeoffice #PritiPatel #Sirphiliprutnam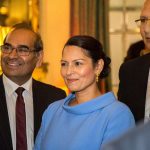 Home Secretary Priti Patel sparks a new crisis at Home Office, the grave yard of many bright British politicians, by annoying the civil servants running one of the crucial wings of  the government.
Sir Philip Rutnam, the permanent secretary, said there had been a "vicious and orchestrated" campaign against him at Home Secretary. He said he will sue the government for constructive dismissal, BBC reported.
Sir Philip, who has had a career spanning 33 years, said he received allegations that Ms Patel's conduct towards employees included "shouting and swearing" and "belittling people".
He said he believed his experience was "extreme" but part of a "wider pattern" in government.
Sir Mark Sedwill, cabinet secretary and head of the civil service, thanked Sir Philip for his "long and dedicated career of public service" and said Shona Dunn, who had been Mr Rutnam's deputy, will become acting permanent secretary.
He said he received the resignation "with great regret", adding: "The Home Office's vital work to keep our citizens safe and our country secure continues uninterrupted."
It comes days after the home secretary and Sir Philip released a joint statement saying they were "deeply concerned" by various "false allegations" made about Ms Patel.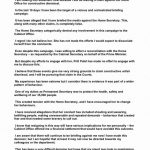 Allegations the pair dismissed included reports that Ms Patel, who has been home secretary since Boris Johnson became prime minister, bullied her staff and was not trusted by MI5 bosses.
But in a statement given to BBC News, Sir Philip said: "In the last 10 days, I have been the target of a vicious and orchestrated briefing campaign."
He said allegations that he had briefed the media against the home secretary were among many "completely false" claims against him.
Sir Philip said he did not believe Ms Patel's denial of any involvement in the false claims, adding that she had not "made the efforts I would expect to dissociate herself from the comments".
He added he had attempted a "reconciliation" with Ms Patel but that she had "made no effort to engage with me to discuss this".
Sir Philip said it was his duty to "protect the health, safety and wellbeing" of Home Office workers but that doing so had "created tension" between him and Ms Patel.
"I have received allegations that her conduct has included shouting and swearing, belittling people, making unreasonable and repeated demands – behaviour that created fear and needed some bravery to call out," he said.
Sir Philip Rutnam joined the Home Office as Permanent Secretary in April 2017. Prior to that Sir Philip was the Permanent Secretary at the Department for Transport for 5 years.
In April 2015, Sir Philip became the Civil Service Disability Champion.
Sir Philip had previously been Director General, Business and Skills, at the Department for Business, Innovation and Skills where he was responsible for policy towards and industry and enterprise, including economic development across the regions and support for small business, and for further education policy including apprenticeships and the Skills Funding Agency.
Prior to BIS, Sir Philip was at Ofcom where he helped to establish the organisation and then to lead its work on competition, economic regulation and use of the radio spectrum. He was a partner at Ofcom from 2003 and a member of the Ofcom Board from 2007 to 2009.
Can't recall a resignation of a senior official quite like this. Potentially most serious is the oblique reference Rutnam makes towards the treatment of other staff…court case has the potential to be an embarrassing and long running sore for Patel and the govt. https://t.co/i6vkk3IavI

— Lewis Goodall (@lewis_goodall) February 29, 2020