Advertisement

Bollywood mourned the passing away of legendry filmmaker and screenplay writer Basu Chatterjee who brought Indian cinema to the common man from its high impressionism.
Chatterjee was an expert in serving his gentle societal comments through his films, he did it mostly using the tool of humour in his brand of middle-of-the-road entertainment. Among Chatterjee's best-known films are Piya Ka Ghar (1972), Khatta Meetha, Chakravyuha (1978 film), Priyatama (1977), Man Pasand, Hamari Bahu Alka, Shaukeen (1982), and Chameli Ki Shaadi (1986).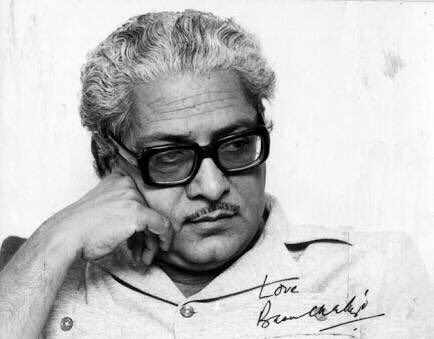 President Ram Nath Kovind and Prime Minister Narendra Modi on Thursday said that the world has lost a "living legend".
The 93-year-old filmmaker, who is remembered for Hindi movies such as "Rajnigandha" and "Chitchor", passed away on Thursday due to age-related ailments. Chatterjee was a pioneer of the seventies' middle-of-the-road cinema that was a precursor to what is known as content-driven multiplex fare today.
And his films did redefine the Bollywood hero. That was a time when Bollywood commercial cinema was seeing an unprecedented surge in popularity with the advent of Amitabh Bachchan's iconic Angry Young Man protagonist and the larger-than-life awe that it inspired among the masses. Almost every other commercial hero of the industry was trying to replicate the formula.
T 3552 – Prayers and Condolences on the passing of Basu Chatterjee .. a quiet, soft spoken, gentle human .. his films reflected the lives of middle India .. did 'MANZIL' with him .. a sad loss .. 🙏
.. in these climes often remembered for 'rim jhim gire saawan'

— Amitabh Bachchan (@SrBachchan) June 4, 2020
The Prime Minister called Chatterjee's works "brilliant and sensitive" and said it was sad to hear of the demise of Basu Chatterjee. "His works touched people's hearts and represented simple and complex emotions, as well as the struggles of people. Condolences to his family and innumerable fans. Om Shanti," Prime Minister tweeted.
Sad to hear of the demise of Shri Basu Chatterjee. His works are brilliant and sensitive. It touched people's hearts and represented the simple and complex emotions, as well as struggles of people. Condolences to his family and innumerable fans. Om Shanti.

— Narendra Modi (@narendramodi) June 4, 2020
Along with Hrishikesh Mukherjee, Chatterjee ushered in the small-to medium-budget entertainer of the era that highlighted the everyday stories of common people. In this genre of film was also born the realistic, guy-next-door-hero who stood as an alternative to the larger-than-life male protagonist of masala cinema of the era, typified best by Amol Palekar in films like "Chhoti Si Baat" (1975), "Chitchor" (1976), "Rajnigandha" (1974) and "Baton Baton Mein" (1979).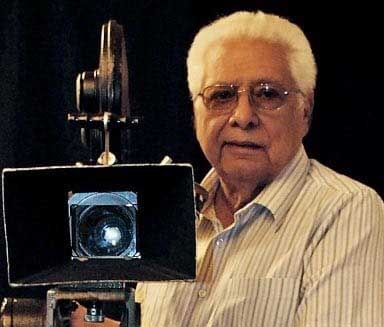 Lata Mangeshkar, who sang several popular numbers in Basu Chatterjee films said that she is deeply saddened hearing the news. Anil Kapoor who starred in the 1986 comedy "Chameli Ki Shaadi" shared: "A director who was always ahead of his time.. Basu Chatterjee will be truly missed. He was an effortless genius and an amazing human being. May he rest in peace."
Mujhe abhi pata chala ,Choti Si Baat, Baaton Baaton Mein, Rajnigandha aisi behtareen filmon ke pratibhashaali nirdeshak Basu Chatterjee ab hamare bich nahi rahe. Ye sunke mujhe bahut dukh hua.Maine unke saath bahut kaam kiya tha.Main unko vinamra shraddhanjali arpan karti hun.

— Lata Mangeshkar (@mangeshkarlata) June 4, 2020
Anupam Kher had a starring role in Chatterjee's last Bollywood directorial "Gudgudee" (1997), tweeted: "Basu da aapki yaad ayegi. We will miss you Basu Da! Your simplicity in your persona and in your cinema. Om Shanti. #BasuChatterjee."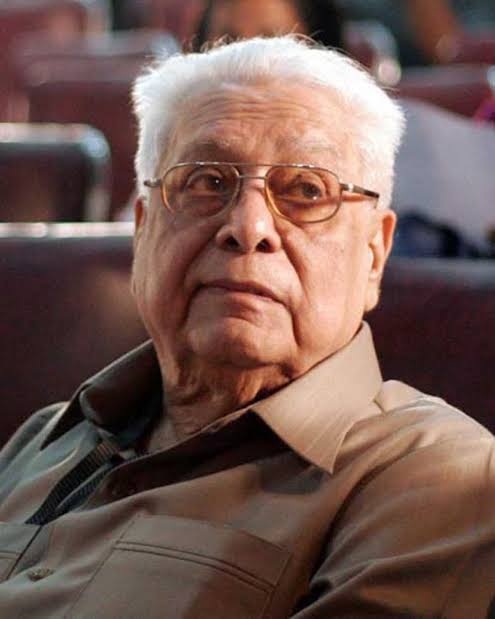 Filmmaker Shoojit Sircar: "My 1st job as an assistant director was with Basu Chatterjee for a Bengali tv serial shot in CR Park, New Delhi… May his soul Rest In Peace."
Filmmaker Madhur Bhandarkar and other eminent bigwigs in and out from the industry also commemorated Basu Chatterjee. Playback singer Shaan also shared his memories on "a man with full-grown white hair — such thick hair, and all white, as I had never seen before! As a child that was fascinating".he added. His father Manas Mukherjee was a music director who collaborated with the late filmmaker Basu Chatterjee
For Doordarshan, Chatterjee made hit TV serials such as "Byomkesh Bakshi" and "Rajani" — the latter with actress Priya Tendulkar, who essayed the title role and attained a cult status and passed away a few years ago.
Among his successful television serials are "Rajani" (1985), a series about a do-gooder homemaker played by the late Priya Tendulkar, who goes about busting societal ills. "Kakkaji Kahin" (1998), starring the late Om Puri was a brilliant satire on Indian politics based on Manohar Shyam Joshi's book, "Netaji Kahin". "Darpan" (1985), "Bheem Bhavani" (1990-1991) and the brilliant TV film "Ek Ruk Hua Faisla" (1986) were other successful efforts on TV.
The show that continues to define Chatterjee's glory on TV, however, happened in 1993, with "Byomkesh Bakshi". If India needed a homegrown sleuth series that generations would identify and hold onto fondly, Chatterjee gave the nation just that when he cast Rajit Kapoor as the bespectacled, Bhadralok detective, Byomkesh Bakshi. The show was a huge success and saw a second season in 1997. It continues to have reruns n Doordarshan even today.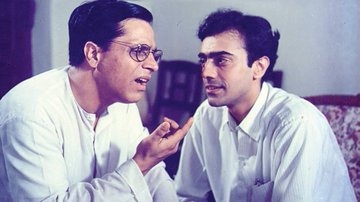 Among Chatterjee's other best-known films are "Piya Ka Ghar" (1972), "Khatta Meetha", "Chakravyuha" (1978 film), "Priyatama" (1977), "Man Pasand", "Hamari Bahu Alka", "Shaukeen" (1982), and "Chameli Ki Shaadi" (1986).
His last directed film was "Gudgudee" in 1997, starring Anupam Kher and Pratibha Sinha.
Born in Ajmer, Rajasthan, on January 10, 1927, Chatterjee is survived by two daughters, Sonali Bhattacharya and Rupali Guha. Younger daughter Rupali is also a writer-filmmaker. She has made the teenybopper drama "Aamras" (2009) and also written the TV series "Ishq Ka Rang Safed" (2015).
Also Read-Saudi-led coalition launches 14 airstrikes on Houthi positions