Advertisement

Samreen Khan, the youngest female Sarpanch from Manjakote in Kashmir, is setting standards for others to emulate…an Asian Lite News report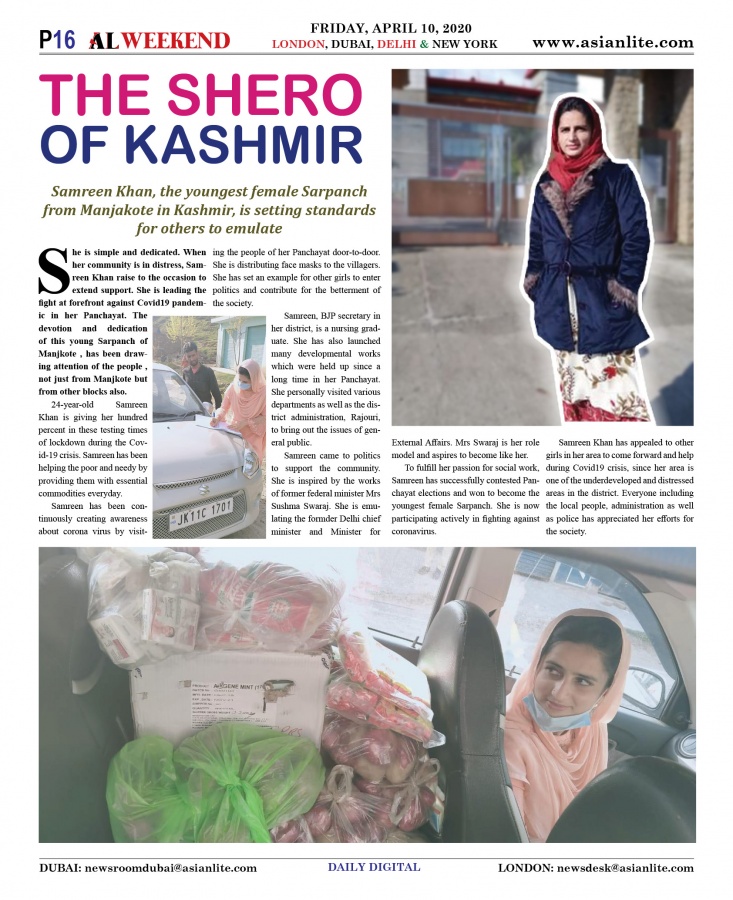 She is simple and dedicated. When her community is in distress, Samreen Khan raise to the occasion to extend support. She is leading the fight at forefront against Covid-19 pandemic in her Panchayat. The devotion and dedication of this young Sarpanch of Manjkote, has been drawing attention of the people, not just from Manjkote but from other blocks also.
24-year-old Samreen Khan is giving her hundred percent in these testing times of lockdown during the Covid-19 crisis. Samreen has been helping the poor and needy by providing them with essential commodities everyday.
Samreen has been continuously creating awareness about corona virus by visiting the people of her Panchayat door-to-door. She is distributing face masks to the villagers. She has set an example for other girls to enter politics and contribute for the betterment of the society.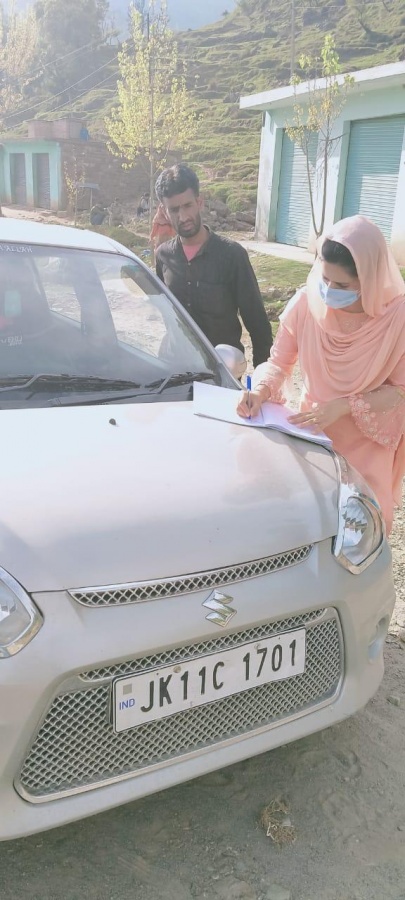 Samreen, BJP secretary in her district, is a nursing graduate. She has also launched many developmental works which were held up since a long time in her Panchayat. She personally visited various departments as well as the district administration, Rajouri, to bring out the issues of general public.
Samreen came to politics to support the community. She is inspired by the works of former federal minister Mrs Sushma Swaraj. She is emulating the formder Delhi chief minister and Minister for External Affairs. Mrs Swaraj is her role model and aspires to become like her.
To fulfill her passion for social work, Samreen has successfully contested Panchayat elections and won to become the youngest female Sarpanch. She is now participating actively in fighting against coronavirus.
Samreen Khan has appealed to other girls in her area to come forward and help during Covid19 crisis, since her area is one of the underdeveloped and distressed areas in the district. Everyone including the local people, administration as well as police has appreciated her efforts for the society.