Advertisement

The Earthshot Prize will travel to the United States in 2022, reports Asian Lite News
The inaugural five winners of Prince William's Earthshot Prize, which is a Nobel-like award for the environment founded by the Duke of Cambridge and renowned British naturalist David Attenborough, were announced on Sunday at a glittering awards ceremony at London's Alexandra Palace.
Earthshot Prize is meant to inspire innovative solutions to the most pressing environmental challenges currently being faced by the planet, its event, has been described by the Kensington Palace as "the most sustainable event of its kind," reported CNN.
In 'Protect and Restore Nature' category, the Republic of Costa Rica won the prize.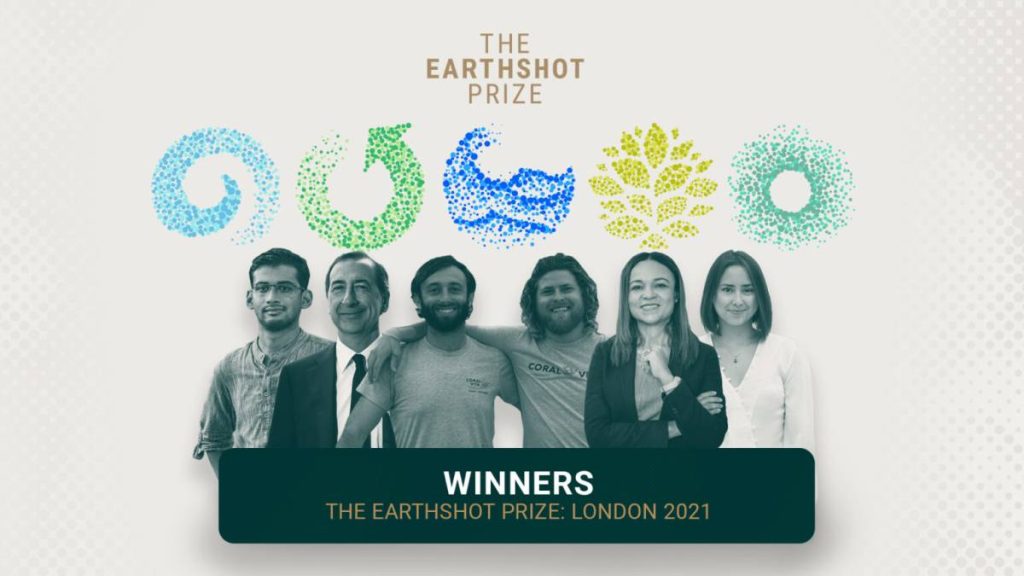 Costa Rica was a country that once cleared most of its forests, but it has now doubled the number of trees and is seen as a role model for others to follow. The winning project is a scheme paying local citizens to restore natural ecosystems that has led to a revival of the rainforest, the BBC reported.
Takachar, India won the prize in 'Clean our Air' category. Takachar created a portable machine to turn agricultural waste into fertiliser so that farmers do not burn their fields and cause air pollution.
A project run by two best friends who are growing coral in the Bahamas, designed to restore the world's dying coral reefs won the Earthshot prize in 'Revive our Oceans' category.
Coral Vita, Bahamas, using special tanks, have developed a way to grow coral up to 50 times faster than they normally take in nature.
The City of Milan Food Waste Hubs, Italy won the prize in 'Build a Waste-Free World.' It collected unused food and giving it to people who need it most. The initiative has dramatically cut waste while tackling hunger.
In 'Fix our Climate' category, AEM Electrolyser, Thailand/Germany/Italy bagged the prize. A clever design in Thailand using renewable energy to make hydrogen by splitting water into hydrogen and oxygen, it was reported.
Each of these five Winners received £1million prize money and a global network of professional and technical support to scale their remarkable environmental solutions to repair planet and accelerate their impact.
The ceremony capped a 10-month global search with over 750 nominations from around the world. 15 Finalists were chosen through a rigorous selection process.
Each Winner was awarded a beautiful, one-of-a-kind Prize medal, designed by award-winning Dutch artist Christien Meindertsma, inspired by the iconic 'Earthrise' photo taken of the Earth from space from the Apollo 8 mission in 1968 and created from recycled materials.
The Winners were connected to the Awards Ceremony by global broadcast, where The Duke and Duchess of Cambridge were joined by Sir David Attenborough, Christiana Figueres, Dani Alves and a host of stars and performers including Ed Sheeran and Yemi Alade.
All 15 Finalists will receive tailored support from The Earthshot Prize Global Alliance, an unrivalled network of philanthropies, NGOs, and private sector businesses around the world who will help scale their solutions.
The Earthshot Prize will travel to the United States in 2022. Nominations for the 2022 Prize will open in January 2022.
ALSO READ-Prince Harry, Meghan Markle marry at Windsor Castle
READ MORE-Princess Diana: Tragedy or Treason?